Recipe Re-Do and Easy Guacamole!
Hi! How was your weekend?
I can't believe it's officially June! Where did the time go?
The weather in DC felt officially like summer! HOT AND HUMID!!!
We blew up M's little baby pool over the weekend 🙂 She loved it… but I think she's so use to being in the swimming pool that she thought she was in a really large bath tub. We just filled the pool with a few inches of water.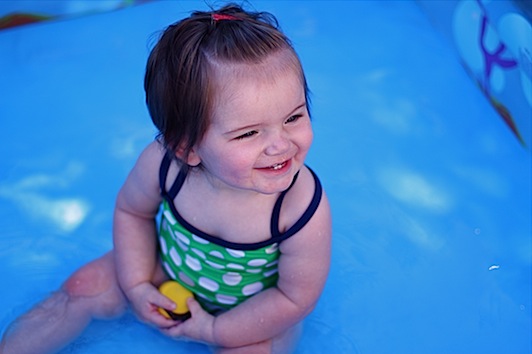 She loved splashing around and crawling around in it 🙂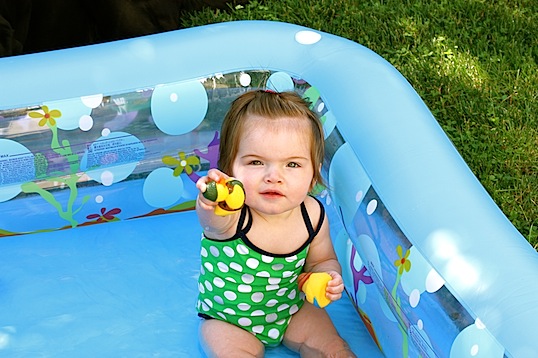 We had some friends over for a cookout which consisted of Brats and Turkey burgers! YUM!
I made some of my guacamole to munch on. I've been making guacamole since about birth 🙂
As a little girl and through school… every time we had a party at the house my mom would always give me the job of making the guacamole. She showed me how to make it once and I've made it on my own ever since.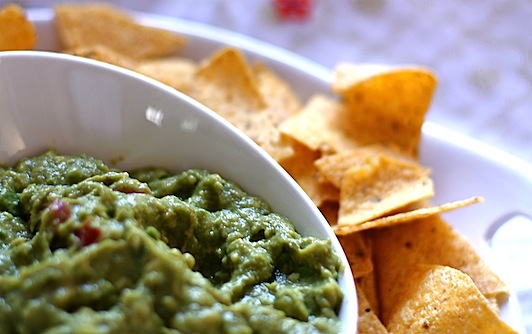 I really wish I could give you the exact measurements… but sadly, I don't know them… I was taught to go by taste.
Here are the ingredients:
About 4 very ripe avocados (more depending on how much you want to make)
A handful of chopped cilantro
One tomato, seeded and chopped
1 seeded jalapeno finely chopped (optional)
cumin
chili powder
salt
fresh lime juice
Remove the seed from the avocados and scoop out the "meat", mash in a bowl with a fork. Be sure to leave some chunks. Add in cilantro, about a teaspoon of cumin, chili powder, and salt… you can add more to taste. Squeeze in the juice of one lime (or two limes depending on how much you're making).
Gently fold in tomato and jalapeno and enjoy!
The other dish I made was my Orzo Greek Pasta Salad. I've posted this recipe before, but this time I used my friend Becky's dressing. She makes this exact same dish, but makes the dressing from scratch to mix in!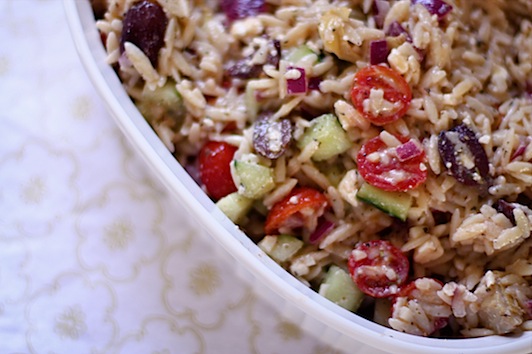 It was DELICIOUS!! I'm officially converting over to this version! You can find the main recipe here.
Here's Becky's dressing recipe. This is mixed into the salad just before serving.
1/2 cup olive oil
3/4 cup red wine vinegar
1-1/4 teaspoon dried oregano
1-1/4 teaspoon dried basil
1-1/4 teaspoon garlic powder
1 teaspoon onion powder
1 teaspoon salt
1 teaspoon pepper
1 teaspoon Dijon mustard
Whisk all ingredients together and mix into salad just before serving.
~~~~~~~~~~~~~~~~~~~~~~~~~~~~~
Have a great Monday Tuesday 🙂