Rosemary-Parmesan Crackers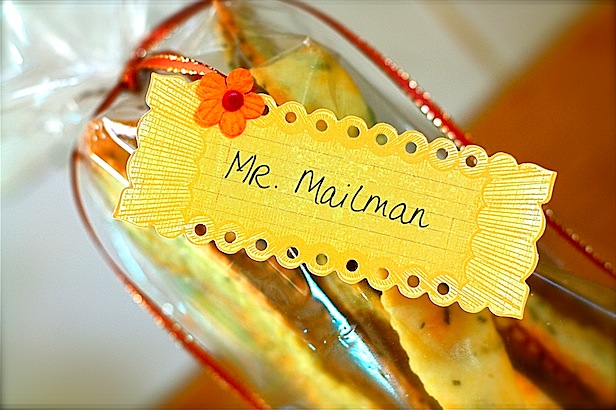 Dear Mr. Mailman,
Can we talk? You see… I have this inkling that you dislike coming to my house and I think I know why.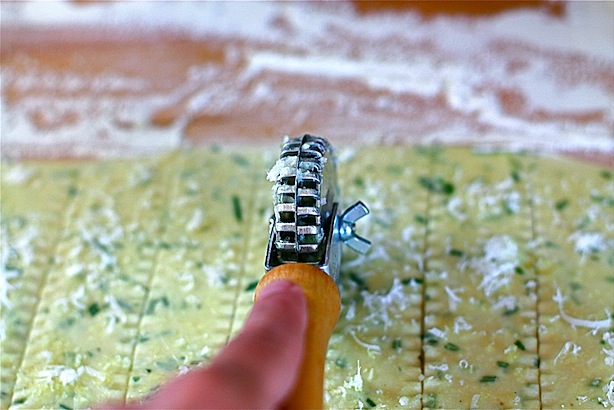 Is it because my 110 pound dog can sense you coming from more than two blocks away?
Is it because the second you set foot on my front porch my dog starts foaming at the mouth and sounds like he's going to rip the door down?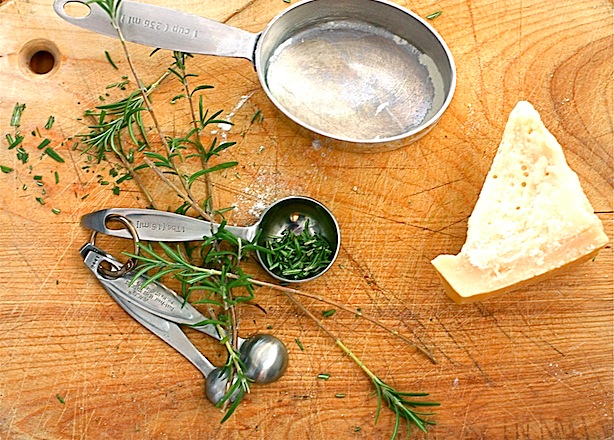 Is it because the second my dog starts going crazy, my peaceful baby starts screaming at the top of her lungs, which then takes me twenty minutes to calm down?
Is it because this happens every single time you deliver my mail?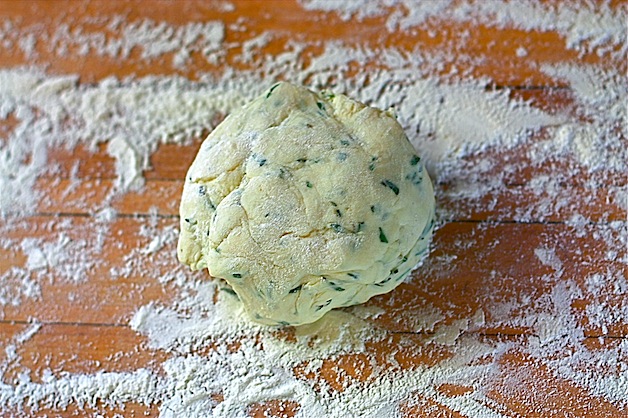 Is coming to my house the worst part of your day?
If it is… I just want to say I'm sorry, and I understand. Because its the worst part of my day too Mr. Mailman.
So, as a peace offering, I made you some fancy crackers. They are made with fresh rosemary and freshly grated Parmiganio-Reggiano. All for you Mr. Mailman!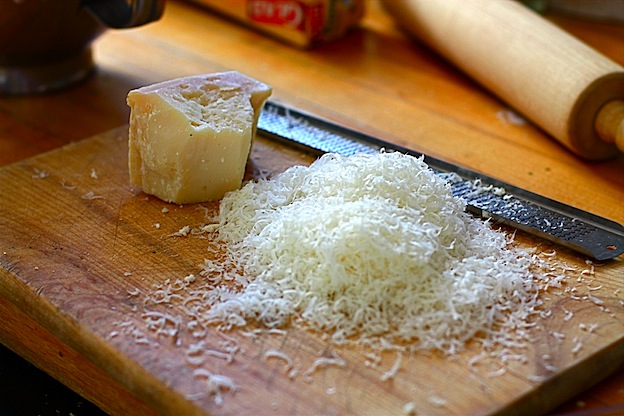 I may have had a few too. Maybe more than a few…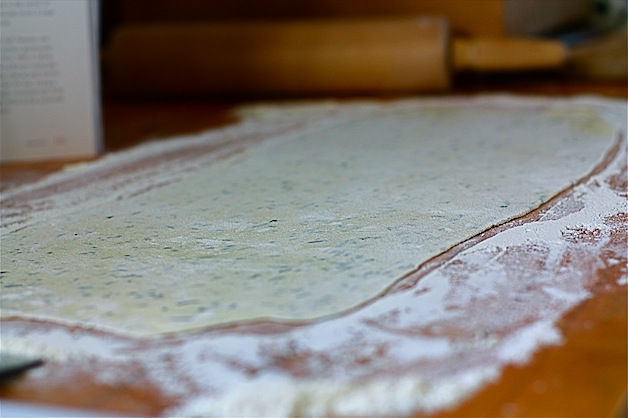 Can you blame me? Look at these things?!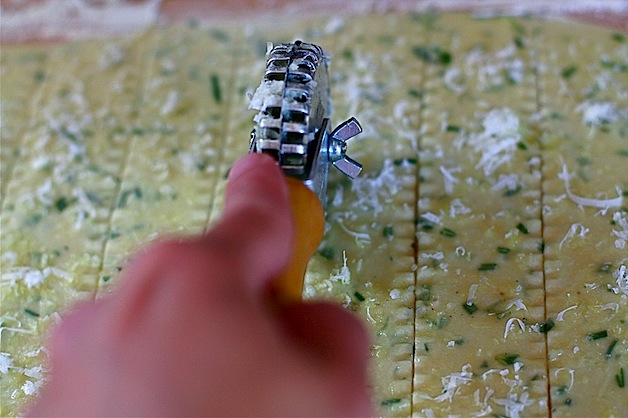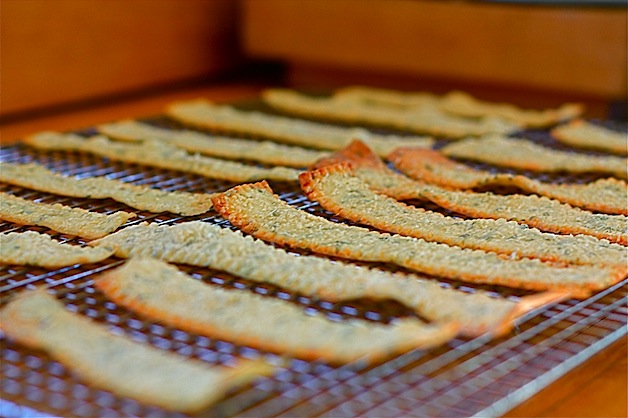 So light, flakey, and crispy!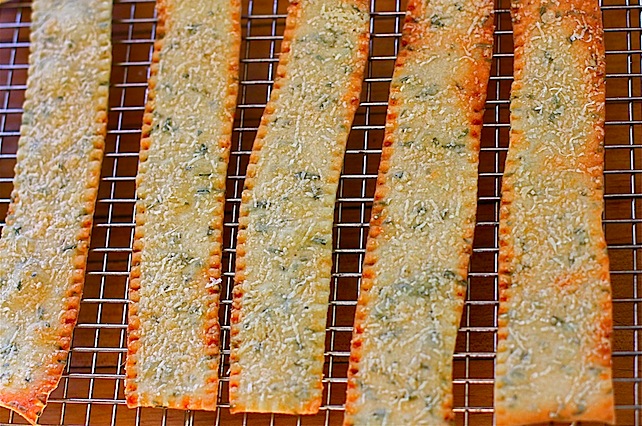 I hope you enjoy my crookedly cut crackers Mr. Mailman 🙂
Sincerely,
Estela 🙂
~~~~~~~~~~~~~~~~~
Rosemary-Parmesan Crackers
(adapted from Diane Morgan)
Ingredients:
2 1/4 cups all-purpose flour
3 tablespoons fresh rosemary (finely minced)
3/4 tsp kosher salt
3/4 cup water
3-5 tablespoons olive oil
3/4 cup freshly grated Parmigiano-Reggiano
Preheat oven to 375 degrees
In the bowl of a stand mixer, mix flour, rosemary and salt. Make sure the dough hook is attached to mixer. Add water. Begin mixing at low speed. Once ingredients come together, increase speed to medium. Knead for 5 minutes. If dough creeps up on the hook, stop mixer and push back down to the bowl. Remove dough and wrap tightly. Let rest for about 30 minutes to gluten can relax.
Divide the dough in half. Wrap the unused dough to prevent it from drying out.
On a generously floured surface, roll out the dough to a rectangle shape. Continue to roll until the rectangle in 24 x 8 inches. The key is to make sure you roll the dough out nice and thin. I used a ruler to make sure the size was consistent. If the dough is rolled out too thick, the crackers will be tough and chewy, not light and flakey.
Brush the surface with 1-2 tablespoons of olive oil. Take half of the grated parmesan and sprinkle over the dough. Use a pastry cutter or knife and cut dough into 8 x 1 inch strips. Bake for 8-10 minutes until crackers are bubbly and lightly browned. Be sure not to over cook.
Repeat with remaining dough.
Enjoy 🙂