Spinach & Gruyere Quiche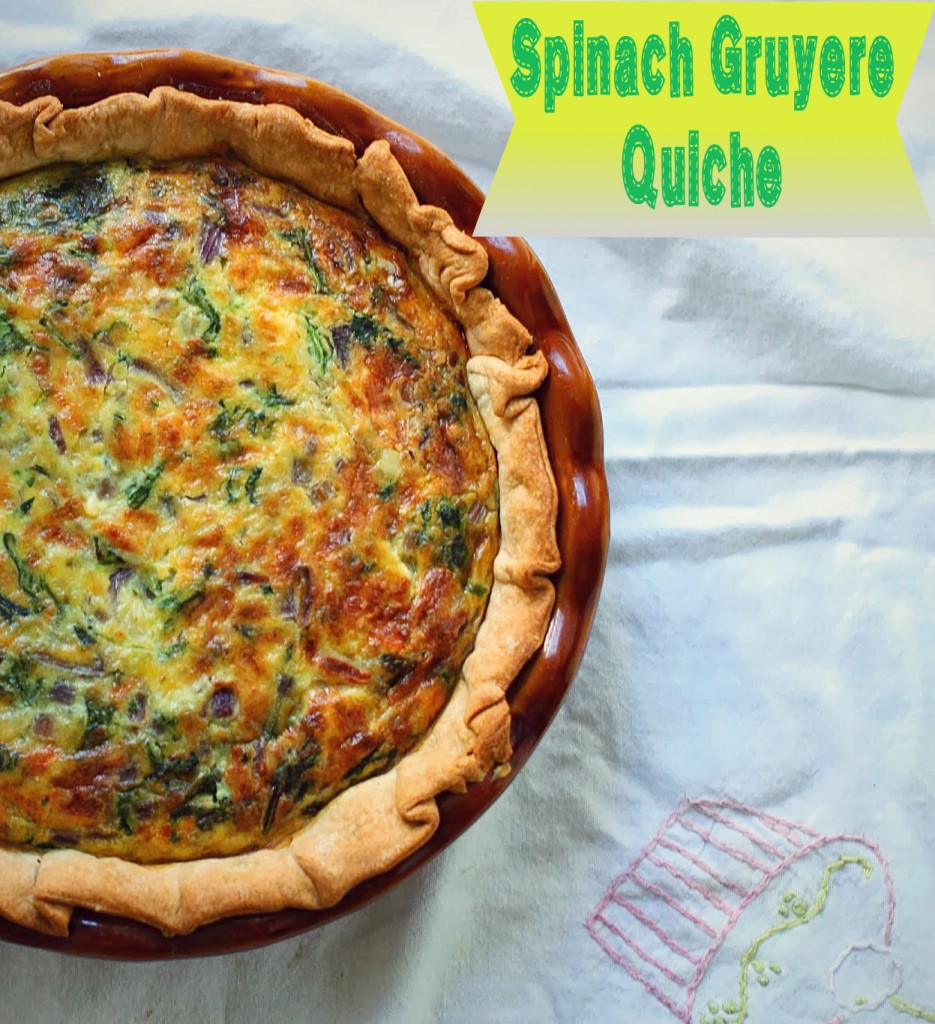 Quiche has got to be one of my goto family dinners. It has become the meal we eat when we having nothing but eggs, milk, and some odds and ends left in the fridge. You can add just about anything to this quiche and make it your own. It's easy, affordable, and delicious.
All you do is sauté you onions, veggies, and what ever add-ins you desire in a little olive oil.  Add to your egg mixture, stir, than pour into a ready made crust.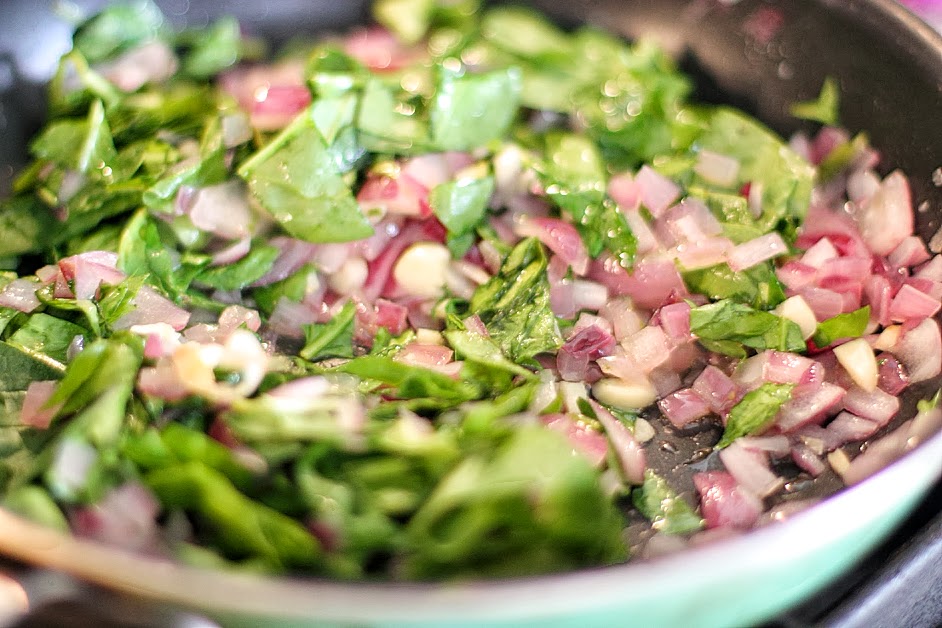 This quiche is always a huge hit with my family. We also like adding Canadian bacon or Italian turkey sausage 🙂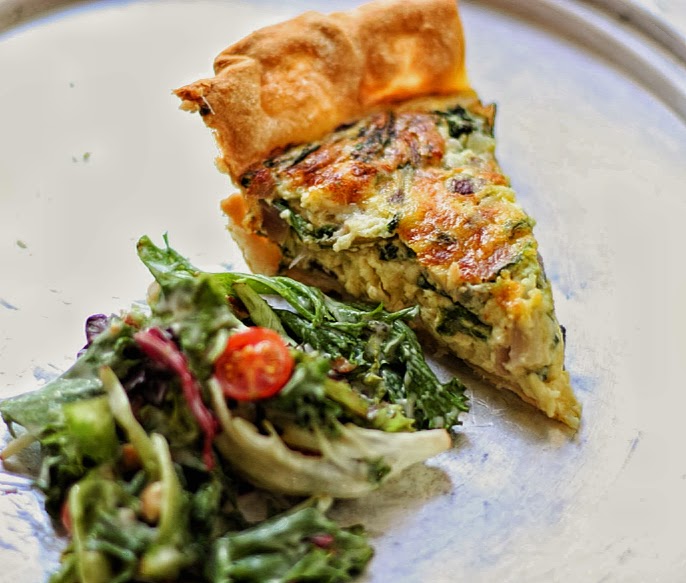 Ingredients:
Olive oil
1 large onion (chopped)
2 cups fresh spinach
1/2 tsp salt
1 tsp pepper
4 eggs
3/4 cup skim or 2% milk
1 tablespoon garlic powder
8 ounces grated Guyere cheese
refrigerated pie crust or 1 store bought frozen pie crust in tin
Directions:
Preheat oven to 375 degrees.
In a large pan, drizzle a little olive oil and bring to medium heat. Add onion, salt, and pepper. Cook for about 5-7 minutes or until onions are tender.
In a separate bowl, whisk together egg, milk, cheese, and garlic powder. Add onion mixture to egg mixture. Pour into pie crust.
Place pie crust on a foil lined baking sheet. Bake for 40 minutes, or until filling is set and a knife comes out clean when inserted. Let rest for 5 minutes, cut into wedges and enjoy!