sulking in the corner…
We had a great start to our day this morning.
I was in a good mood, M was in a good mood, heck, even Shiner was acting kinda normal.
I grabbed my camera to capture all this positivity on film (or digital film).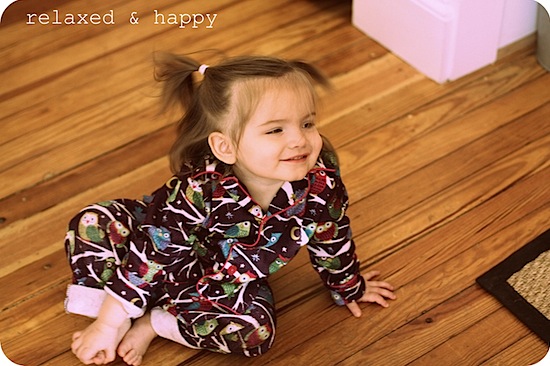 M quickly noticed the camera and decided to display her acrobat skills….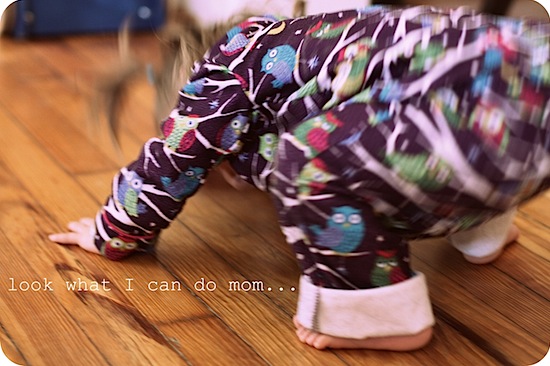 She was laughing so hard it was contagious. I couldn't help but laugh at how cute she was….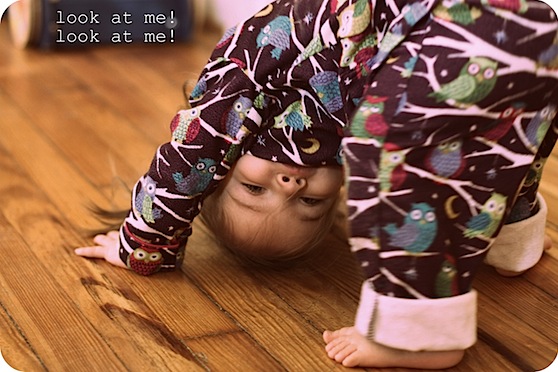 And then it happened… I heard a boom…
She bumped her little head on the floor.
Before I could console her she quickly scurried over to her corner to sulk…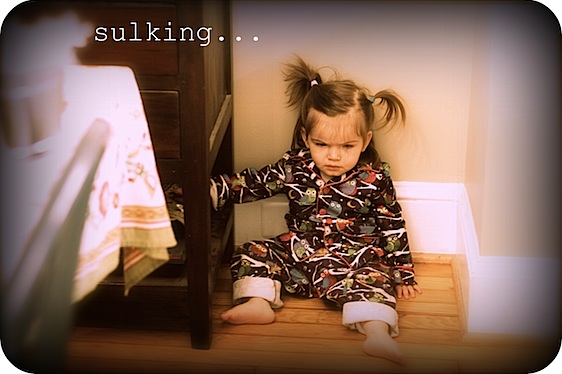 This is her corner.. this little place in the dining room. Anytime she gets embarrassed she goes to that particular corner and sulks.
This sulking lasted for a whole two minutes.
Before we knew it all was good and she continued to display her acrobatic skill again 🙂