sweet potato pound cake
When it comes to Thanksgiving side dishes I tend to favor sweet potatoes…. not the healthy sweet potatoes, the canned yams that come in syrup. And since those aren't sweet enough, I like to mix brown sugar and melted butter, pour it over them, then top it with marshmallows.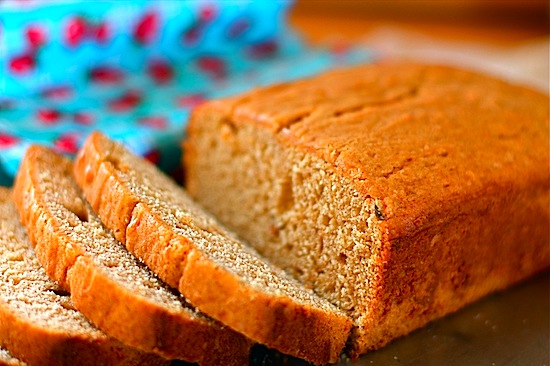 Here's the problem… In my house, I'm the only one who really loves them. Everyone has a taste of them… but I devour them. So after years of too many leftovers, I finally found something to do with them.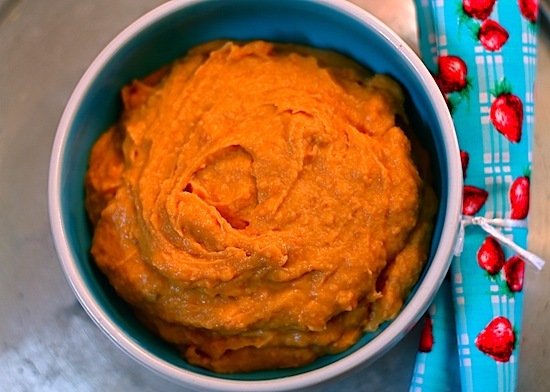 Rich. Moist. Dense. Sweet Potato Pound Cake.
Mr Weekly Bite and I devoured this.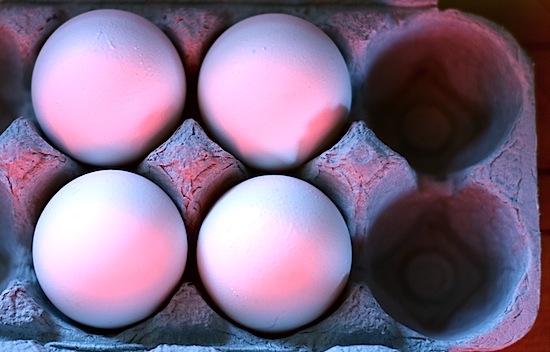 When it comes to pound cake I'm a big fan… so much that my wedding cake was made of pound cake.
Rich creamy batter laced with your leftover sweet potatoes or yams that have already been blended with sugar and cinnamon.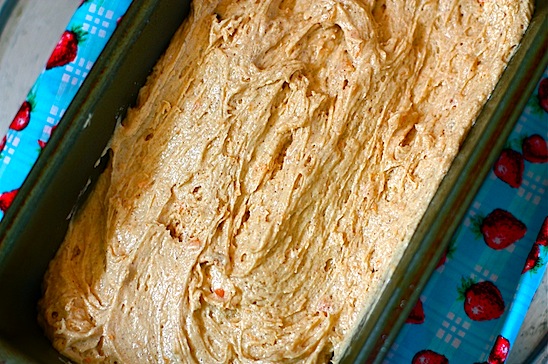 3 cups all purpose flour
2 tsp baking powder
2 tsp cinnamon
1 tsp nutmeg
1/2 tsp baking soda
1/4 tsp salt
2 sticks unsalted butter, softened
1 1/2 cup granulated sugar
1/2 cup brown sugar
1 tablespoon vanilla
2 cups leftover mashed sweet potatoes
4 large eggs at room temperature.
Preheat oven to 325 degrees
Spray two loaf pans with cooking spray
Sift first six ingredients
Cream butter and sugar. add vanilla
Blend in potatoes and eggs one at a time.
Add flour mixture in 3rds. mix until combined.
Spoon batter evenly into loaf pans. Bake for about 60 minutes or toothpicks barely come out clean when inserted. You wanted a little batter on the toothpick. That way you'll have a nice moist cake.
Cool on wire rack.
Start to drool a little bit while its cooling 😉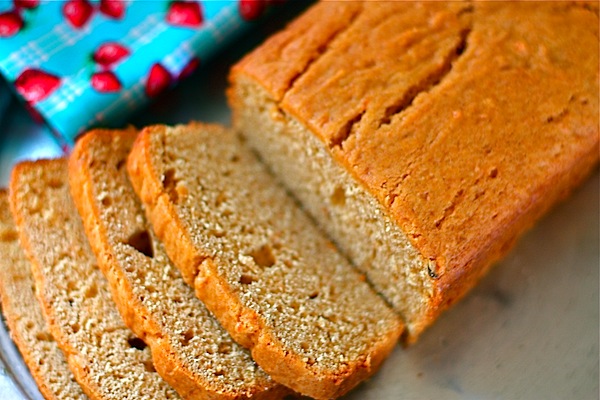 I toyed with the idea of making some sort of glaze for this… but this cake doesn't need it. Its just sweet enough and will melt in your mouth so fast you won't even have time to think about a glaze.
You can pack this in a little baggie to munch on when you're standing in line at 4 a.m. on Black Friday 😉