the most important thing you can do for a new mom…
Maryann, the Registered Dietitian behind the blog Raise Healthy Eaters was kind enough to write this fabulous guest post for me. Be sure to check out her blog for the latest on healthy eating for families.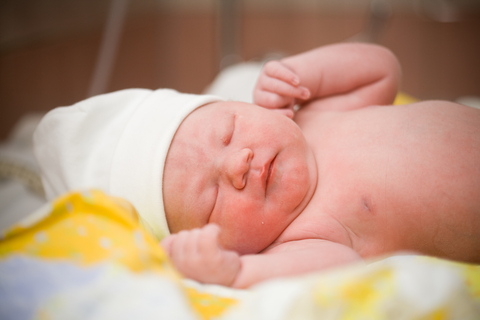 What New Moms Need More Than Anything
When I became a mom in 2006, I had no idea what I was in for.  I didn't stock up on frozen food or think twice about how I would feed myself once the baby came.  I just came home with an out-of-control appetite with no time or energy to prepare anything — and a husband that was just as tired.
Then one day a friend brought us a meatloaf.  I was like, "this is the best gift ever!." The leftovers lasted for days, and it was perfect for the quickie lunch every new mom needs.
When I joined a moms' group in Los Angeles when my daughter was 3 months old, I heard about their new meal for moms program.  Whenever a new mom had a baby, people had the chance to sign up to bring meals.  I knew instantly this was a brilliant idea.
New moms (and repeat ones) need meals.  What a concept.
Paying it forward
When I moved to San Diego and joined a new moms' group, I started the meal programs for the moms having second babies.  It was great and everyone loved it.
Then my time came when I had my second baby.  My husband and I ate the first meal like we had been starved for weeks.  We got 2 meals a week for 2 months.  Heaven.
Now, I make it habit to offer the new moms I know a meal.
Don't take no for an answer
I met Estela online as a fellow RD blogger.  She emailed me when she found out she was moving to San Diego.  We met up a couple of times and then she had the baby.
I saw her with cute little LK and M at our local Farmer's Market.  I asked her if she needed food and she said she was fine.
When I got home I realized asking was the wrong thing to do.  Even though Estela is an awesome cook, she still has days, I'm sure, when meal preparation is the last thing she wants to do.  So I sent her an email telling her I was bringing a meal.  End of story.
And I added the bonus guest blog as I know that keeping up a blog with a new baby isn't easy either.
What to bring?
I think casseroles and Italian-type dishes work well.  You want something that will provide leftovers and taste good when it's reheated.
I also think hearty meals are important as new moms, usually breastfeeding, are burning a ton-o calories.  You need food that sticks which is why I made Estella meat Lasagna.  If you can, add a side salad and something for the first kid is good, like cut up fruit.  And don't forget to store the meal in disposable dishes.  New mom's minds are mush and shouldn't be relied on to return anything.
Another perk to bringing new moms meals is you get a chance to see the new baby.  If you are a mom yourself, you'll get flooded with memories of having a brand new baby in the house.  If you don't have kids, it will give you a glimpse into what you can expect.
Either way, nothing feels better than helping a new mom.  Seeing the smile on her face — with one less thing to do — is enough to know you did the best thing possible.
And I know that no matter how busy I get, it's never as bad as those first 3 months after having a baby.
So tell me, do you bring meals to friends who just had babies?  And if you do, what do you usually make?