The Perfect New Year's Eve Drink: Raspberry Champagne Cocktail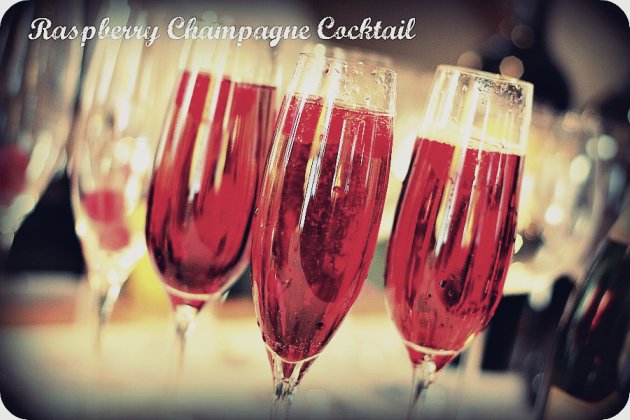 What is it about New Year's Eve and champagne? If you're hosting a party you will most likely be inundated with bottles of champagne. I have never been a huge champagne drinker. I mean, I like it, but it's not something I can drink all night.
This little cocktail brought champagne to a whole new level for me. A good friend introduced me to these and I never looked back. So when toasting  at midnight venturing into the unknown of 2013, instead of serving plain old champagne, toast the New Year with this yummy Raspberry Champagne cocktail!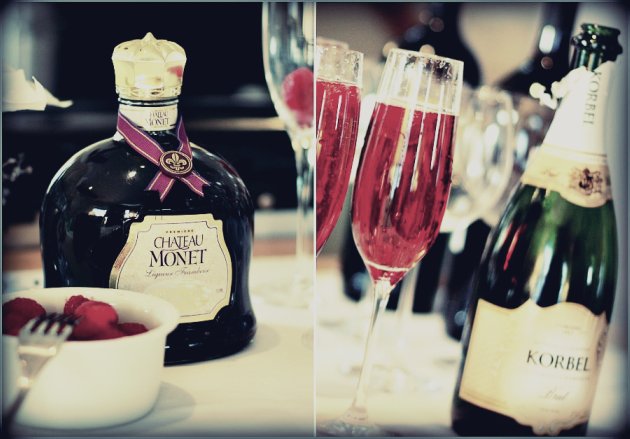 All you need is raspberries, chambord (or another raspberry liqueur) and champagne… Any kind will do.
Here's how to make this fabulous cocktail:
Every time I serve this my guests love it!
Cheers to a happy and safe 2013!