Tilapia Fish Tacos
Boy oh boy do I have a recipe for you!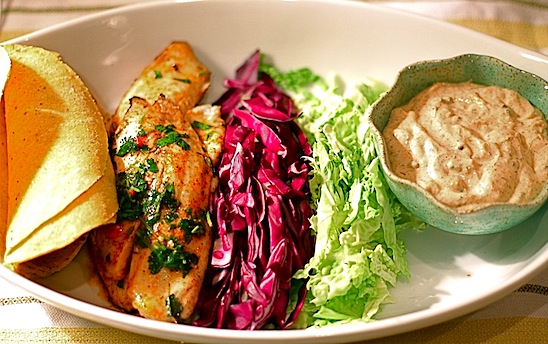 This was a first for me! I've never made fish tacos before and have always felt intimidated by them… don't know why? Maybe its cause I never had a fish taco till I moved to San Diego in 2001. After my first bite I thought I'd died and gone to fish taco heaven!
First things first… You're going to need about a pound of Tilapia or another white flakey fish and marinade it. Here's what you need for the marinade:
1/4 cup canola oil
Juice of one large lime
1 tablespoon chili powder
1 jalapeno roughly chopped
1/2 cup chopped cilantro
You want to whisk it all together, pour it over the fish, cover, and let it marinade in the fridge for at least 30 minutes.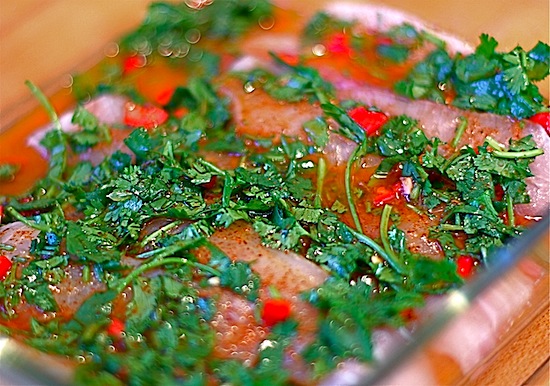 Next you want to make the sauce. Here's what you need:
1/2 cup lite sour cream
1/2 cup lite mayo
2 limes, juiced
1 jalapeno, minced
1 teaspoon minced capers
1 teaspoon cumin
1 teaspoon dried dill weed
1 teaspoon cayenne pepper
Whisk all ingredients together and let sit in the fridge for about an hour so all the flavors can develop.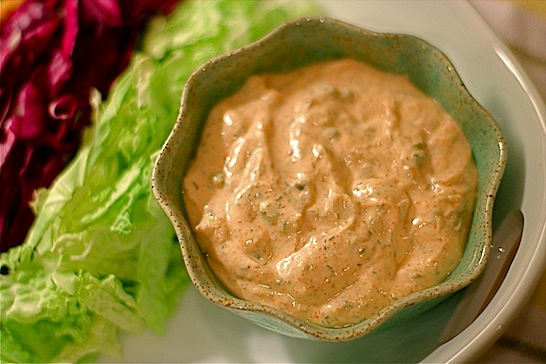 After the fish has marinated for a while, you want to fire up the grill.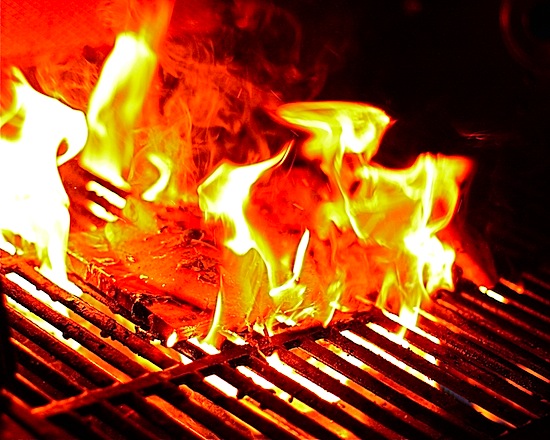 We grilled this at night… hence the dark photo. We grilled the tilapia on a cedar plank. You don't need a cedar plank to make this, you can just throw the fish directly on the grill. Grill for about 10 minutes on each side. Make sure to pour any remaining marinade over the fish while grilling.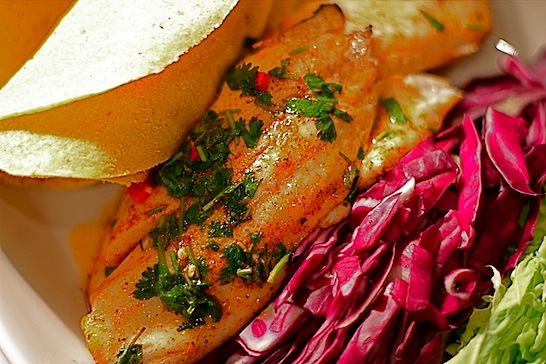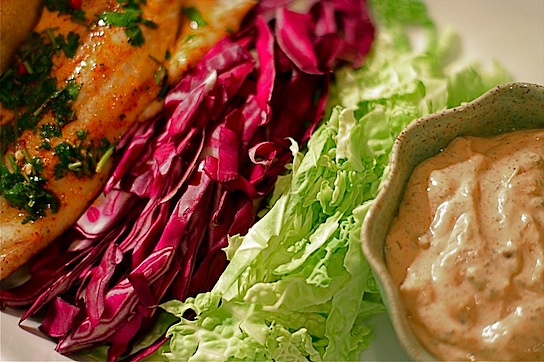 Toppings included shredded purple & green cabbage. You can also add some green onion and cheese if you like…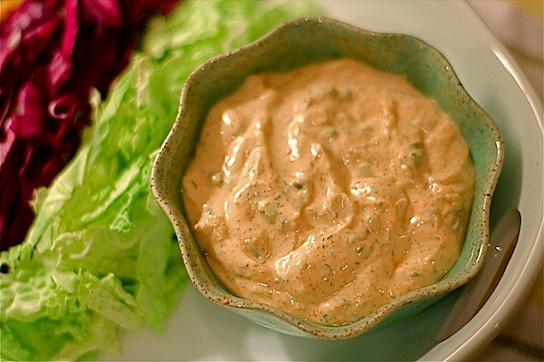 I am no longer intimidated by fish tacos anymore! These were delicious! The flavors were perfect.
I have to warn you though… the fish and the sauce has a kick to it from the jalapeno… but its just the right amount of heat… not the kind that makes your nose run 😉
Happy Eating 🙂 🙂