To Detox or Not to Detox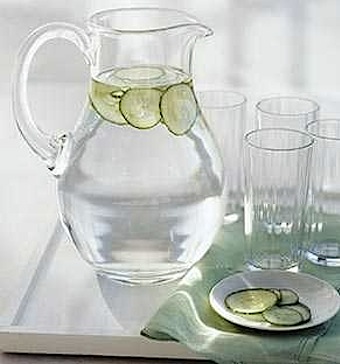 I've gotten a lot of emails asking my opinion of detox diets. I can see why some would appeal to these. It's so enticing… walking through the vitamin/supplement aisle of your local health food store. There are boxes and boxes and detox quick fix promises… all promising to lose weight fast. Even some high profile celebrities promote detox liquid diets for quick weight loss. As a dietitian, I'm NOT a proponent of these quick fixes. In writing this post, I wanted to provide you with the REAL info on detox diets from a professional who practices this with their clients. For this, I turned to Naturopath Doctor Lucky Bennett. Here is what she had to say about detox diets:
"Detox diets should be primarily plant-based (organically grown whenever possible), if people want to consume animal protein, it should come from free-range organically fed sources or wild-caught fish. The whole purpose of a detox is to decrease the body's toxic burden, so we want to decrease the amount of toxins coming in to the body (i.e. organic foods, filtered water) while increasing the body's ability to remove both the toxins it creates and the toxins we encounter as part of daily living. For many people, a detox diet is a pretty dramatic departure from their regular diet (which is part of the reason they may need to detox in the first place!), so it can feel like they're depriving themselves. But a detox diet is NOT about calorie restriction – it is about changing where those calories come from.
There are detox diets out there that are quite extreme and do restrict calorie intake, but these are very difficult to maintain over an extended period of time and people frequently fall off the wagon, so to speak. Additionally, there are some people for whom an extreme detox diet would be contraindicated, but a more nourishing detox diet can be quite beneficial." For Lucky's clients, her preference is for them to stay on a detox for 4-6 weeks, so a diet that can sustain them for that period of time is very important.
As far as detox supplements are concerned, most of the commercially available supplements have a fiber component that increases stool bulk and frequency and usually some herbs that support the liver's detoxification pathways and the kidneys' eliminative function. Lucky feels it is important for people to remember that while these herbs can be very effective, they can also interact with the metabolism of prescription and over-the-counter medications. If people have questions about whether or not the supplements are appropriate for them, they should consult with someone who has experience the herbs.
The detoxes Lucky guides her clients through always involve other components such as aerobic exercise, sweating, deep breathing exercises, and proper hydration to support all of the body's primary pathways of eliminating toxins. The diet is the primary way we can influence the toxins coming in, but we can't forget to address the ways the body rids itself of toxins either. Lucky believes that to effectively detox, it isn't enough to take some pills for a week or two and expect miraculous changes.
Lucky provided me with some great information! Detox diets don't have to be extreme. My interpretation of Lucky's information was that the goal is to eat "REAL" food, food that is as close to nature as possible… this CAN be a huge departure from someone's regular diet, which can make them feel deprived. Slowly moving your diet towards more real foods and away from processed artificial foods can be an easy natural progression towards a healthier diet. Like Lucky said, this is not about reducing calories, but changing the source of where calories come from.
I hope this info was helpful! I'm still on the fence regarding true detox diets and cleanses. I really believe in feeding the body whole foods.
~~~~~~~~~~~~~~~~~~~~~~~~~~~~~~~~~~~~~~~~~~~~~~~~~~~~~~~~~~~~~~~~~~~~~~~~~~~~~~~~~~~~~~~~~~~~~~~~~~~~~~~~~~~~~~~~~~~~~~~~~~~~~~~~~~~~~~~~~~
Question of the Day?
What are your views on Detox Diets? I believe in eating what my body wants. If I've been eating out a lot, by body natural craves fresh food, more fruits and veggies. This may be my body's way of naturally detoxing. I never deprive myself.