Turkey & Brown Rice Stuffed Bell Peppers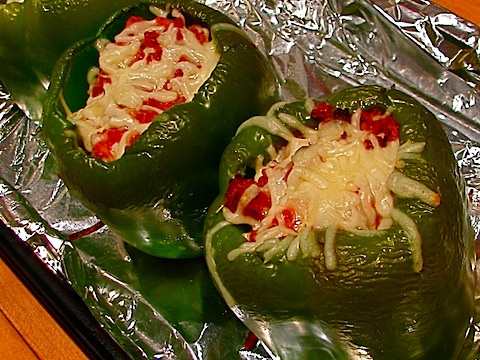 For some reason I always forget about this dish.
My mom use to make it a lot growing up and I remember liking it.
I basically love any dish that contains all three major food groups in one serving….
Oh, and taste. It has to taste good.
This dish has it all… lean protein, complex carbs, a little fat, and TASTE.
I had all the ingredients at home and decided to give it whirl.
I figured my husband would like it because it had his favorite ingredient… MEAT.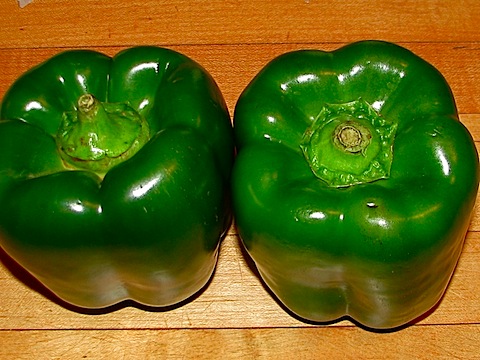 For some reason I don't enjoy eating rice alone as a side dish, but when it's mixed in a meal like this, I like it.
I used brown rice for this meal.
I precooked the 10 minute brown rice because it was quick and easy.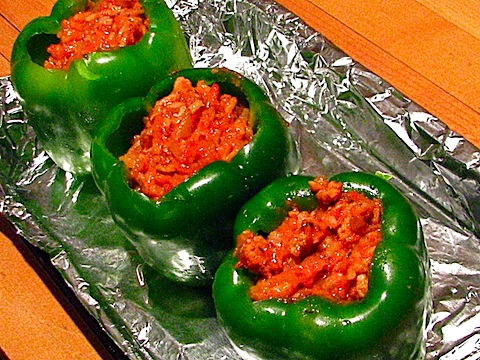 This turned out to be the perfect size meal for me my husband and I.
I had one pepper and he had two.
The best part of this meal took 45 minutes from start to finish!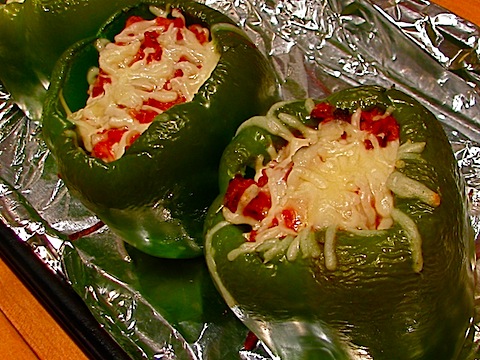 Ingredients:
3-4 large bell peppers, stems and seeds removed
Extra virgin olive oil
1 clove of garlic, chopped
1/2 medium onion, chopped
about 1 lb lean ground turkey
1 1/2 cups cooked brown rice
1 1/2 cups crushed tomatoes (canned)
2 tablespoon Italian seasoning
1/2 cup ketchup
1 tablespoon Worcestershire Sauce
Salt & Pepper to taste
Texas Pete to taste
Shredded cheddar cheese for topping.
Preheat oven to 375 degrees
Drizzle about 1 tablespoon of olive in pan. Saute onions and garlic until onions are translucent.
Add ground turkey and cook through.
Once turkey in cooked, add cooked rice, tomatoes, Italian seasoning, ketchup, Worcestershire, salt, pepper, and Texas Pete. Cook for additional 10 minutes.
Drizzle each pepper with a little olive oil. Fill each pepper with meat filling.
Bake in oven for 25 minutes. Remove from oven, top with a little cheese on top. Bake for additional 10 minutes.
ENJOY!
Have a great weekend!!