Twelve Months Later…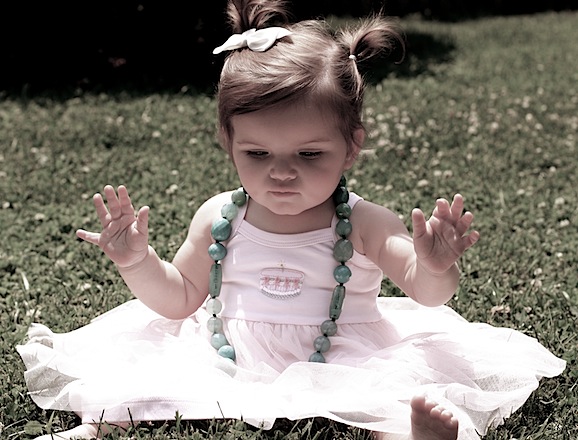 Today, my baby girl turns one.
I can't believe I survived an entire year with a kid 😉
Time has flown by at lightening speed!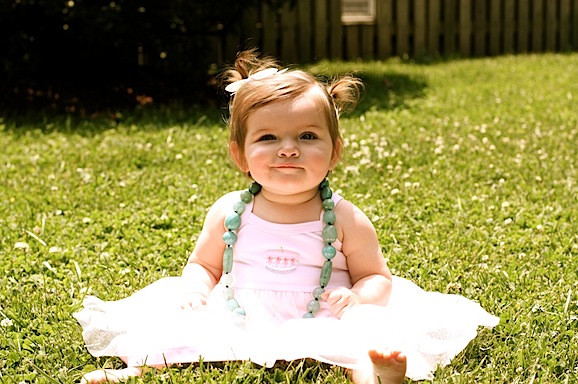 My life is completely different now then is was this time last year.
This time, last year, I was making myself a bowl of Cheerios for breakfast when I felt water trickle down my leg. That was code for "your water is breaking, go to the hospital now!"
She was born three weeks early.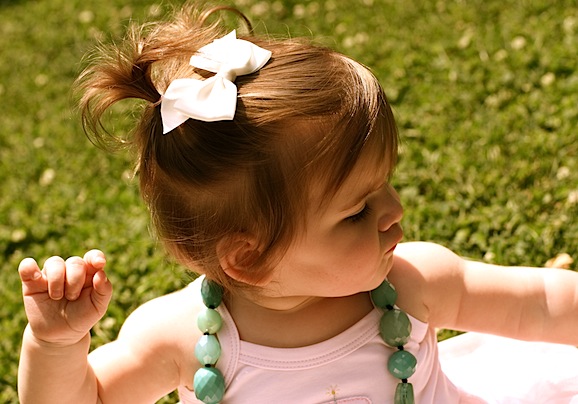 One year later we've got a little girl with a fancy dress and a necklace she found on the floor of my closet (and refuses to part with).

To go with that fancy dress I made some fancy pink cupcakes.
For those of you who read the post on the "icing debate"…. I won 🙂 …. and he read all of your comments too! So I'm sure that helped 🙂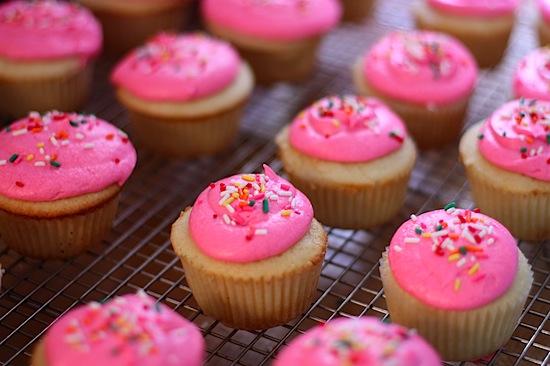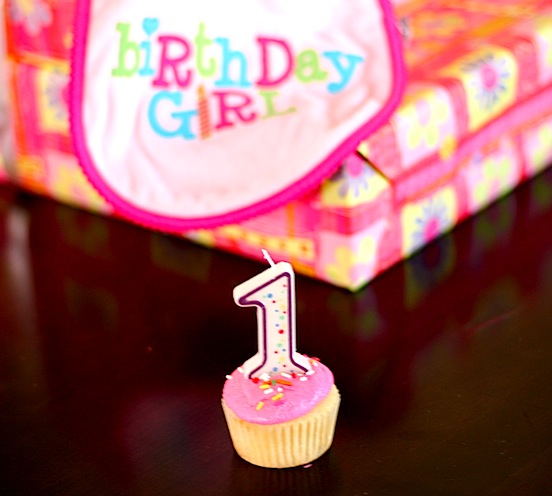 She wasn't as messy as I thought she'd be…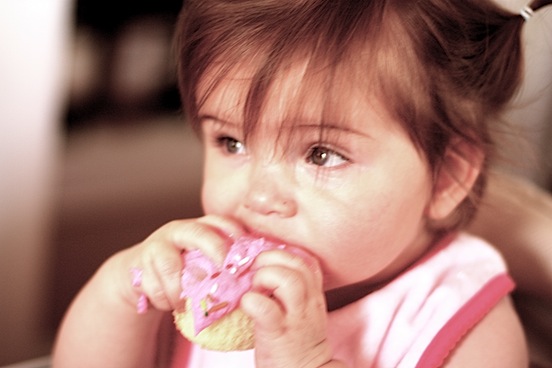 But she sure loved that icing….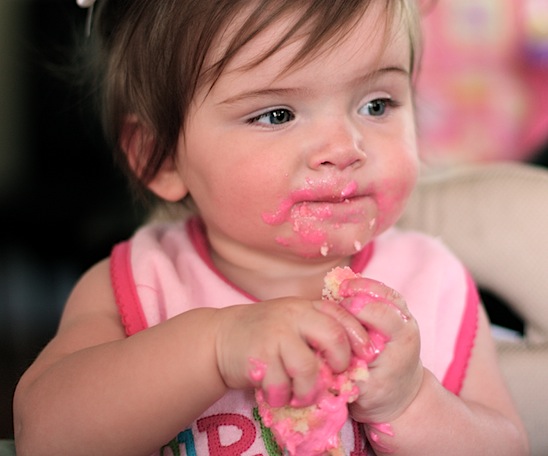 And even better… I got my messy "cupcake face" picture 🙂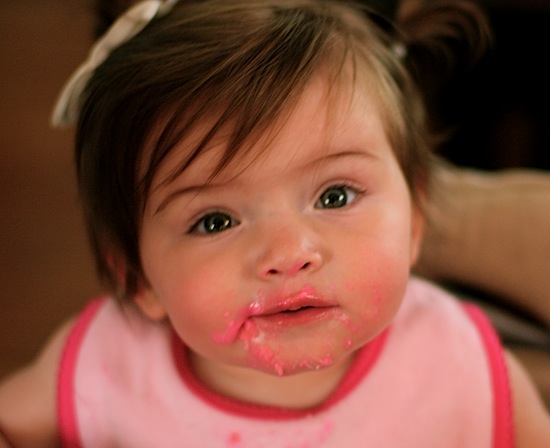 We gave her the cupcake at lunch time with hopes that the sugar high would wear off….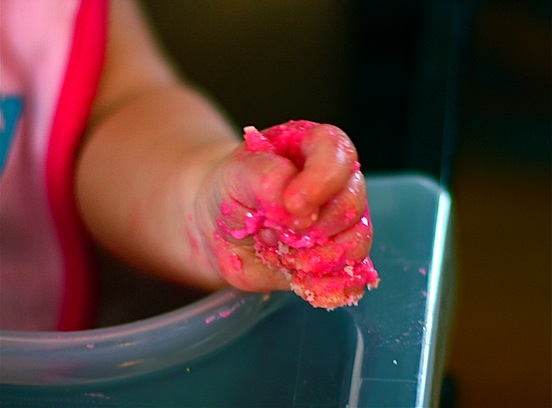 It took her over an hour to fall asleep for her afternoon nap. And her 7:30 p.m bedtime didn't happen till 9 p.m. She refused to sleep…
My husband said is was because of the icing.. of course…
But these pictures are priceless.
This has been the best year of my life.
Happy Birthday Baby Girl! I love you!