Ultimate Peanut Butter Cookies
I was stuck inside my house all weekend…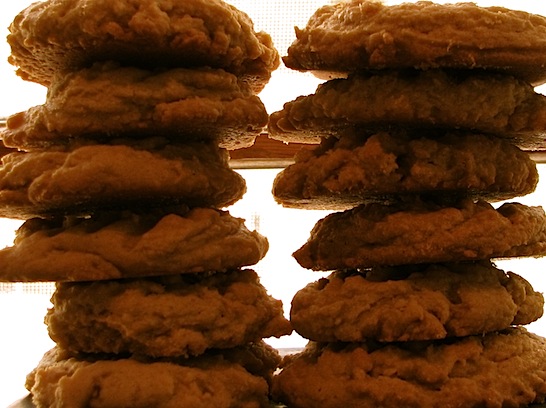 Because of this…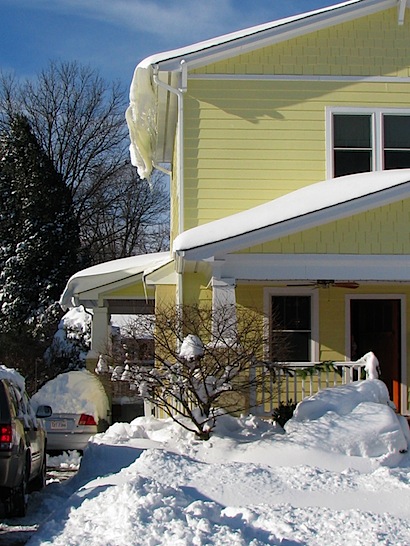 This weekend we had the fifth worst snow storm in DC history!
Thanks to my hubby for shoveling for over 5 hours!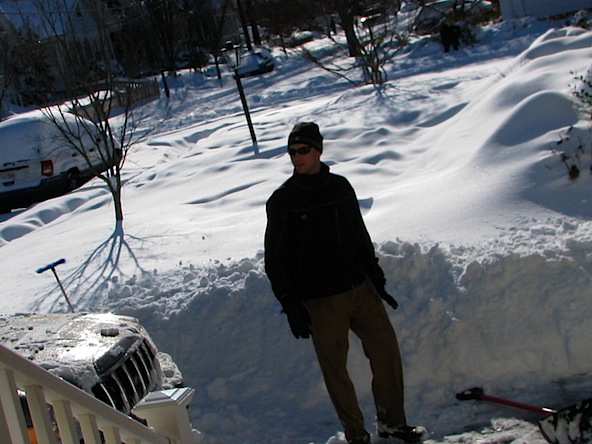 We did manage to get Marin out for some "first snow" pictures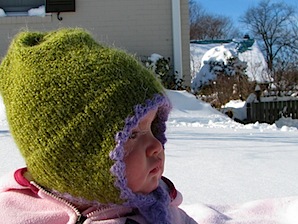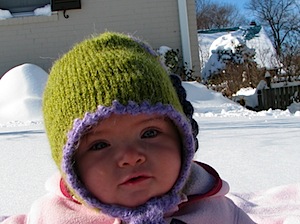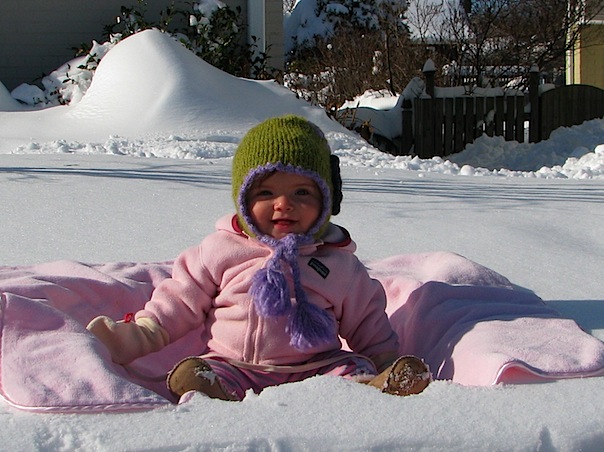 Stuck inside the house with nothing to do and an intense craving for peanut butter cookies led to these.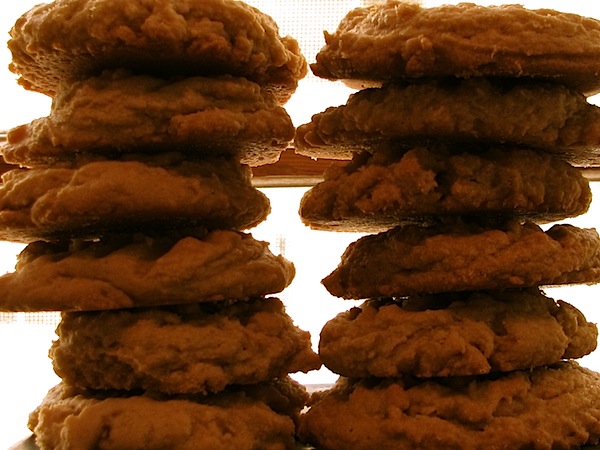 I pulled out my whole-wheat pastry flour to make the cookies and thought to myself "Screw it! I'm using regular flour!" (I know, I'm a wild women!) 😉
The result was a flaky, peanut buttery cookie that just melts in your mouth!
Recipe adapted from "All You" Magazine.
Ingredients:
3 cups all-purpose flour
2 teaspoons baking soda
1/2 teaspoon salt
2 sticks unsalted butter at room temperature
3/4 cup sugar
1 1/4 cup light brown sugar
2 large eggs
2 teaspoons vanilla extract
1 1/2 cup creamy peanut butter
Preheat oven to 350 degrees. Whisk together flour, baking, soda, and salt in medium bowl.
With mixer on medium high speed, beat butter and both sugars for about 3 minutes until light and fluffy. Add eggs, vanilla. Beat until smooth. (Be sure to scrape down the sides.) Add peanut butter and beat until creamy.
Slowly add flour mixture to creamy mixture. At low speed beat until just combined.
Drop by heaping tablespoon onto baking sheet (sprayed w/ non-stick cooking spray). Make sure cookies are 2 inches apart. Flatten each ball by pressing a crisscross pattern with a fork.
Enjoy!
~~~~~~~~~~~~~~~~~~~~~~~~~~~~~~~~~~~~~~~~~~~~~~~~~~~~~~~~~~~~~~~~~~~~~~~~~~~~~~~~~~~~~~~~~~~~~~~~~~~~~~~~~~~~~~~~~~~~~~
Question of Day:
What do you do when you cooped up inside your house?
I either bake or do some sort of obsessive cleaning and organizing.