Vegan Blueberry Muffins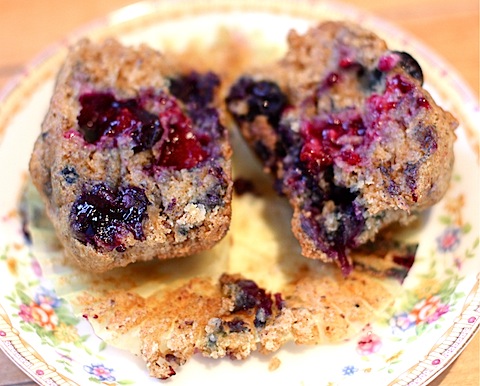 Hi! How's your weekend going?
I'm headed up to Gettysburg, PA to watch my husband complete the 110 mile Wounded Warrior Ride! I can't wait to take pictures!
I don't think I'll back to the blog until Tuesday… but I wanted to leave you a quick post… and these muffins 🙂
Doesn't this picture just make you want to reach through your computer and take a big bite!?!!
Look at those blueberries!
Nicole! You'd be so proud of me! I only used 1/2 cup of oil in this recipe 😉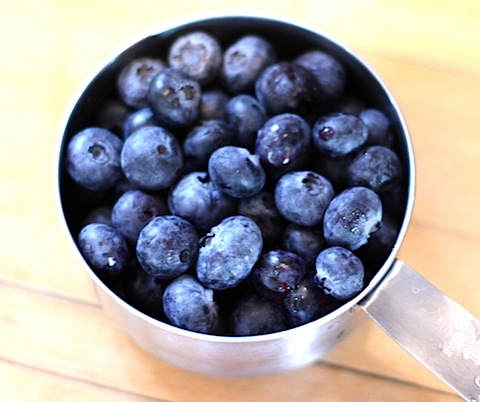 Blueberry muffins are my absolute favorite muffin!
It's a classic…
To me… it's the chocolate chip cookie of all muffins.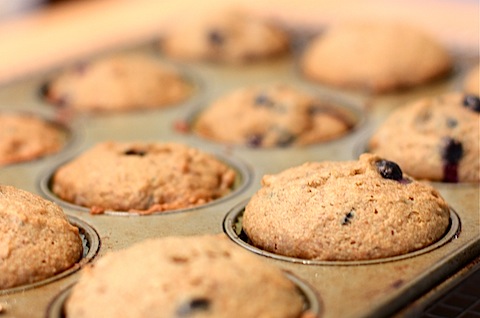 What I love about this recipe is you don't need a mixer… just a large bowl and spoon.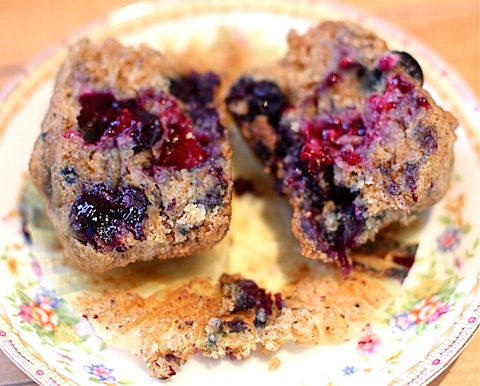 Oh… and did I mention they're vegan?!?!!
Ingredients:
2 cups whole wheat flour
1 1/2 teaspoons baking soda
1/4 teaspoon kosher salt
1/2 cup canola oil
1/4 cup ground flax seed (flax meal)
1/2 cup natural cane sugar
1 1/2 cups applesauce
1 tablespoon vanilla
1 cup fresh blueberries
Directions:
Preheat oven to 350 degrees
Line a muffin tin with liners. Spray a little nonstick cooking spray into each muffin cup liner. Less muffin sticks to the muffin liner this way.
In a large bowl, whisk flour, baking soda, and salt until combined. In a separate bowl, combine canola oil, flax meal, sugar, applesauce, and vanilla. Whisk until mixed through.
Pour the wet ingredients into the dry ingredients. Stir until combined. Gently fold in blueberries.
Using an ice cream scoop, drop batter into muffin cups.
Bake for 24 minutes or until golden brown and toothpick comes out clean.
Enjoy!!
~~~~~~~~~~~~~~~~~~~~~~~~~
Have a great Sunday! See you on Tuesday 🙂