Vegan Carrot Cake Bread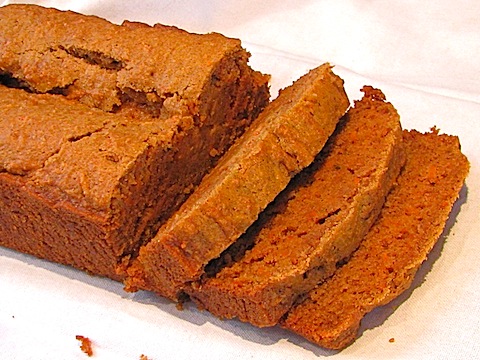 Hi there!
It's Friday! Sweet!
Got any big plans for the weekend?
I'll give you a little hint of what I'll be doing… it involves early mornings, early evenings, sometimes a midnight wake up call, constant attention, constant cleaning up after, some teething tears, and lots of fun… oh, and she'll be 8 months old 🙂
Ahhhh, the life of a mother. This face is totally worth it!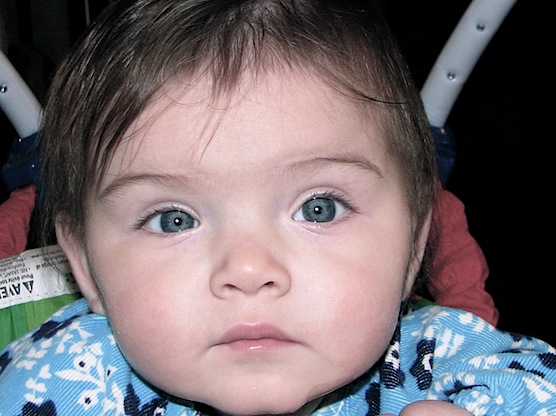 So how about we make a deal. I'll stay on baby duty this weekend, and you can make this awesome carrot cake bread… Deal? Awesome!
When I started thinking of this recipe I had no plans on making it vegan, but it turned out that way. I don't know why, but whenever I make sweet breads or muffins, the vegan version tastes so much butter! Dense, moist, rich, and delicious!
You'll need 1 cup shredded carrots.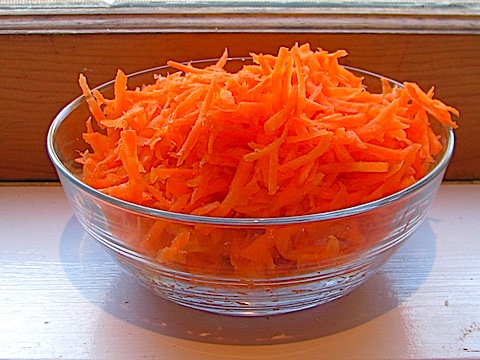 Some whole wheat pastry flour, salt, baking soda, and pumpkin pie spice mixed all together.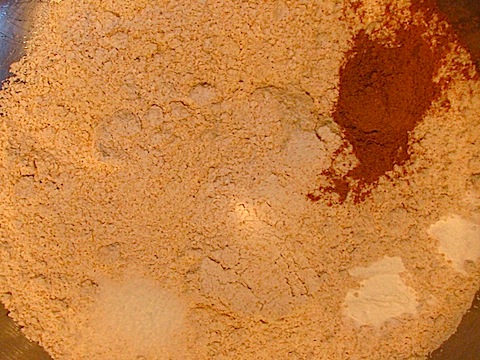 You'll need some applesauce, canola oil, sugar, and vanilla all mixed together.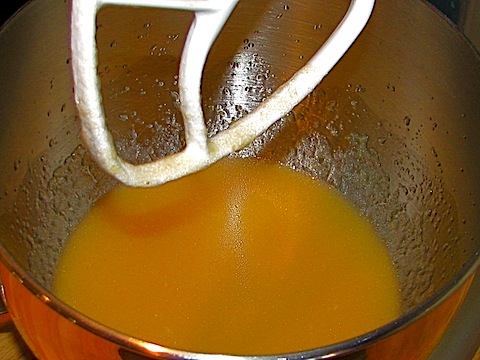 You want to combine the dry ingredients with the wet ingredients, and pour in a loaf pan sprayed with non-stick cooking spray.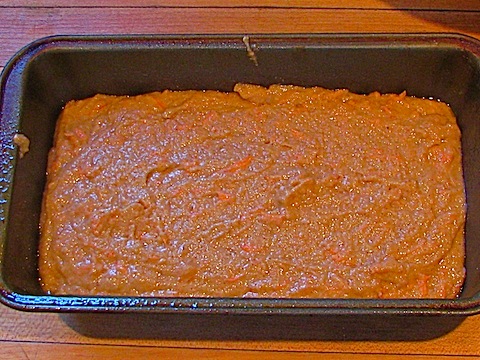 This bread would also be great with walnuts and raisins added in… but somebody in my house (husband) detests them.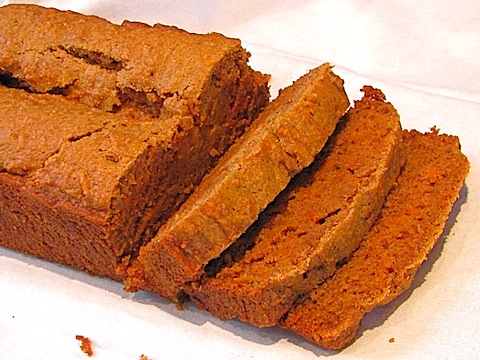 Ingredients:
2 cups whole wheat pastry flour

1 1/2 teaspoons baking soda

1/2 teaspoon salt

2 teaspoons pumpkin pie spice

1 cup sugar

3/4 cup canola oil

1 cup unsweetened applesauce

1 Tablespoon pure vanilla extract

1 cup shredded carrots

optional – 1/2 cup chopped walnuts

optional – 1/2 cup raisins

Method:

Preheat over to 350 degrees

Spray loaf pan with non-stick cooking spray

Combine all dry ingredients in a bowl. Wisk together to sift. In a separate bowl, wisk together all the wet ingredients except the carrots, walnuts, & raisins. Combine wet with dry ingredients. Mix with electric mixer. Slowly work in carrots, walnuts, and raisins. Blend just until combined. Pour batter evenly into greased loaf pan and bake for 55-60 minutes or until a toothpick comes out clean in the center.

~~~~~~~~~~~~~~~~~~~~~~~~~~~~~~~~~~~~~~~~~~~~~~~~~~~~~~~~~~~~~~~~~~~~~~~~~~~~~~~~

Have a great weekend!!! I'll be on diaper duty 🙂