Vegan Oatmeal Raisin Muffins
Hi 🙂
Thank you for all the sweet comments about my new job!
Everything is going well so far! I'm way busier doing this than my job at work… go figure 😉
Ok… I have a question for you…
What decade were you born in?
I was born in the mid seventies… graduated high school in the early nineties, then graduated college in the late nineties…
And yes… I'm aware that I'm aging myself right now 😉
The eighties were a huge part of my life.
I am a true product of the eighties!
I love the music, the movies, everything!
I have the Sirius Eighties music channel programmed in my car.
Growing up… I wanted to be Molly Ringrald (specifically in the movie "Pretty in Pink".)
I can do the same dance routine that Kevin Bacon does in Footloose…
….. Did I just admitted that?!?!! …..
My favorite song from the eighties is "Into the groove" by Madonna. I can't get enough of that song.
I loved Madonna in her eighties days…
I even have pictures of me and my friends all dressed up with our lace gloves, tulle skirts, and big bows in our hair… and no… it was not halloween.
Over the weekend I was reminiscing…
Growing up in the eighties, my mom ALWAYS had Little Debbie Oatmeal Cream Pies and Little Debbie Star Crunch in the house.
This led to an intense craving for Oatmeal Cream Pies…
Insert Oatmeal Raisin Muffins 🙂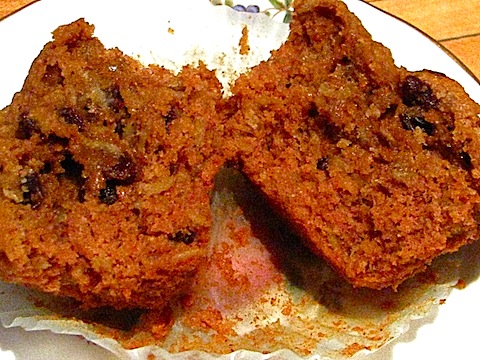 These completely cured my craving!!!
They are so moist and taste just like an oatmeal raisin cookie… but in a dense muffin form.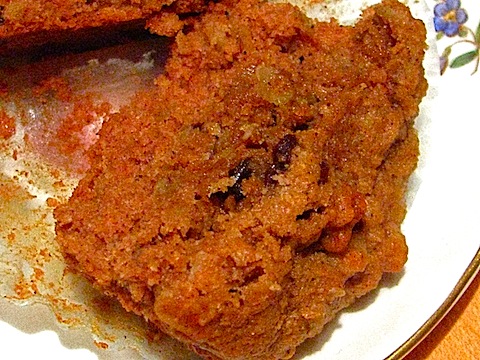 I'm sure you've noticed that the cream filling is missing.
You see… when I was little, I would take one bite of the oatmeal cream pie, then just eat the cookie part…. not the filling…
Weird… I know…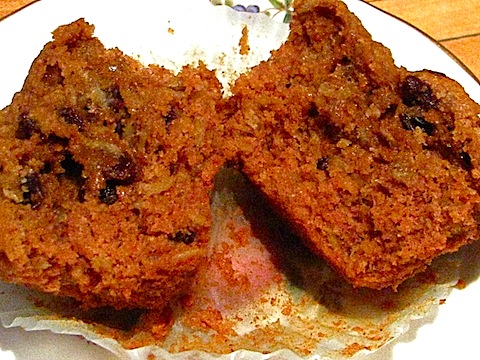 I actually considered making a glaze to go on top… but decided these were perfect as is!
Ingredients:
1 1/2 cups whole wheat flour
1/2 teaspoon kosher salt
1 1/2 teaspoons baking soda
2/3 cup old fashioned oats
2/3 cup brown sugar
1 teaspoon cinnamon
2/3 cup canola oil
1 cup applesauce
1 tablespoon vanilla extract
1 cup raisins
Directions:
Preheat oven to 325 degrees.
In a large bowl, combine flour, salt, baking soda, oats, cinnamon, and sugar. Mix until blended… set aside.
In a separate bowl, combine canola oil, apple sauce, and vanilla extract. Mix well.
Add the wet ingredients to the dry ingredients. Stir until combined.
Add raisins to mixture and gently fold in.
Line muffin tin with liners.
Using an ice cream scoop, fill each muffin cup… will make about 7 muffins.
Bake for 23 minutes or until toothpick comes out clean.
Enjoy!!!
~~~~~~~~~~~~~~~~~~~~~~~~~~~~~~~~~~~~~~~~~~~~~~~~~~~~~~~~~~~~~~~~~~~~~~~~~~~~~~~~~~~~~~~~~~~~~~~~~~~~~~~~~~~~~~~~~~~~~~~~~
Question of the Day?
What's your favorite decade? Mine is totally the eighties 😉