Vegan Peanut Butter Chocolate Chip Cookies
Happy Monday 🙂 I'm in a good mood today so I'm just gonna embrace it 🙂
How was your weekend? We had a great weekend… despite the crazy hot temps in DC!
We live in this incredible neighborhood that has a local music festival. We walk up three blocks and enjoyed some great music!!
I also played around with a great recipe and made some Vegan PB Chocolate Chip Cookies!
But… before I did that…. I made some popsicles for this little gal…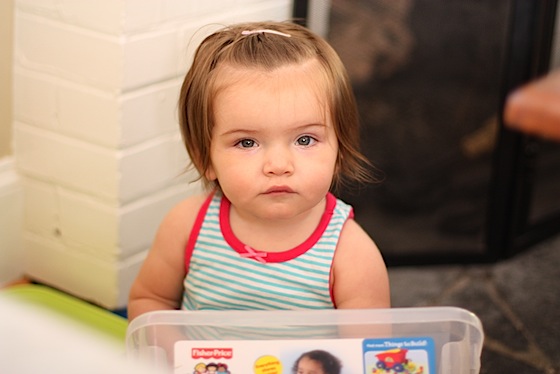 I had some bananas that were super ripe… so I mixed em' up with some blueberries!
Nothing else… just pure bananas and blueberries!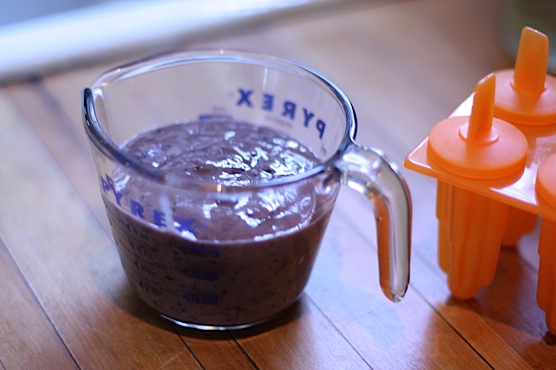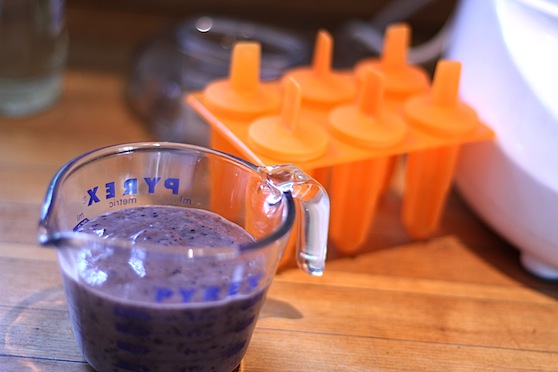 I put them in the freezer last night… I can't wait to see how she likes them!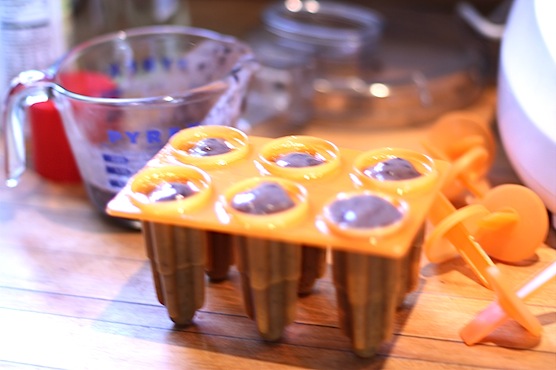 Next up… Vegan PB Chocolate Chip cookies!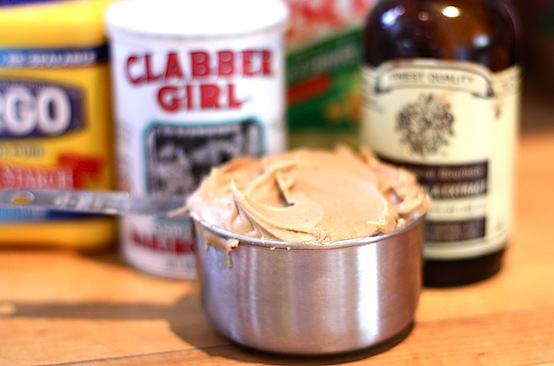 I'm always a little hesitant when it comes to vegan cookie recipes… this recipe did not disappoint!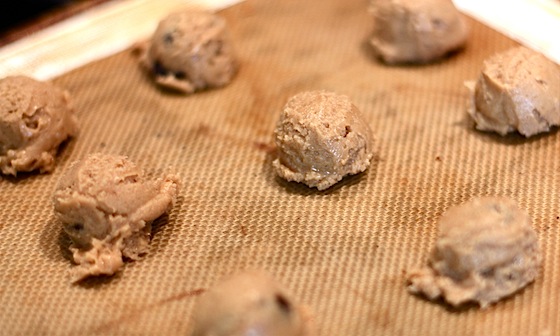 The ingredients were simple and basic. All you need is some canola oil, brown sugar, vanilla, cornstarch, flour, salt, and baking soda.
Oh… and peanut butter and chocolate chips 🙂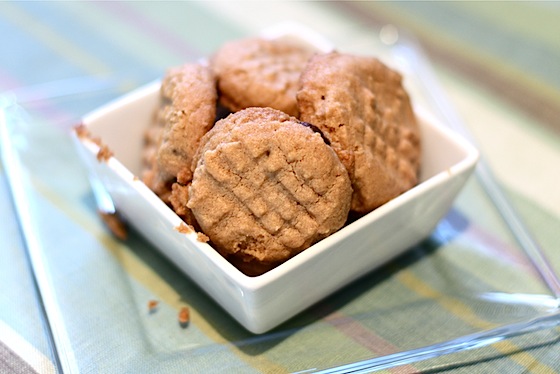 So simple and cute!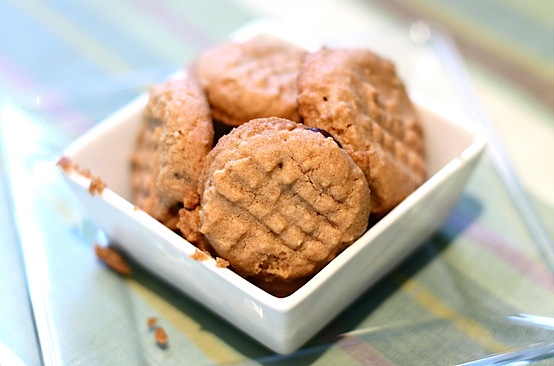 Recipe adapted from Vegan with a Vengance
Ingredients:
1/3 cup canola oil
3/4 cup brown sugar
1 cup natural peanut butter
1 tablespoon vanilla extract
1 tablespoon cornstarch
1 cup flour (I used whole-wheat pastry flour)
1/2 teaspoon baking powder
pinch of kosher salt
1/2 cup semi-sweet chocolate chips (my favorite are Trader Joe's brand)
Preheat oven to 350 degrees.
Mix together oil, sugar, peanut butter, and vanilla. Mix until nice and creamy. Mix in cornstarch.
Add the flour, baking powder, and salt. Mix well.
Fold in chocolate chips.
Drop by rounded tablespoon onto cookie sheet. Use a fork to create a crosshatched pattern on each cookie.
Bake for 11 minutes. Let cool for a few minutes on baking sheet… then transfer to cooling rack.
Enjoy 🙂
~~~~~~~~~~~~~~~~~~~~~~~~~~~~~~~~~~~~~~~~~~~~~~~~~~~~~~~~~~~~~~~~~~~~~~~~~~~~~~~~
Have you all heard of the Nutrition Blog Network?
Its a website that features blogs written only by Registered Dietitians. The goal of the website is to provide a trusted destination for reliable, sound, science-based nutrition information.
There are some fantastic blogs on there! Check it out!
Have a great Monday!!