Vegan Zucchini Bread Muffins
I can't believe I'm just getting this post up! It's been one busy day! I think I'm feeling better though 🙂
This clock is hanging in our covered back deck with lots of shade and a ceiling fan. Isn't it sad that in order to cool off the temp was 99 degrees in the shade?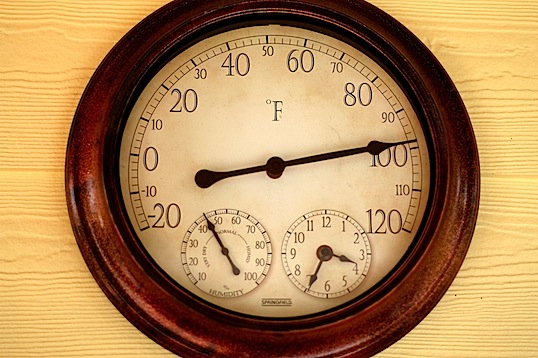 To cool off I FINALLY decided to give banana soft serve a try.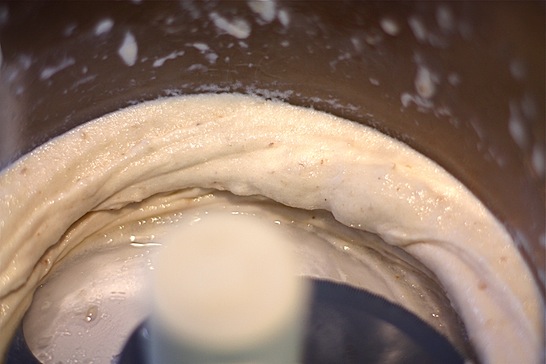 Why on earth did I wait so long to try this?!! It was like heaven in my mouth! I honestly felt like I was eating some sort of rich decadent ice cream. It was that good 🙂
M & I split this for a snack. She gave it two thumbs up 🙂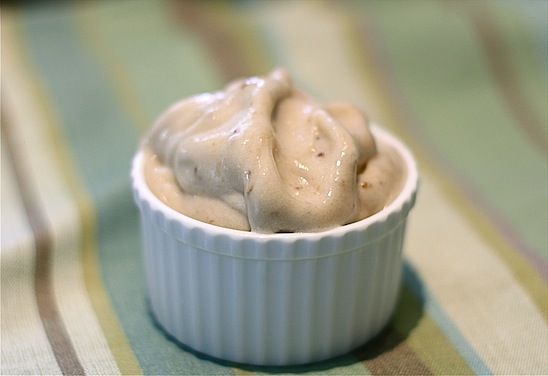 In my post yesterday I showed you all the first crop of veggies from my garden. Well… I don't know how this happened, but four more zucchini were ready to be picked! I don't know where they came from!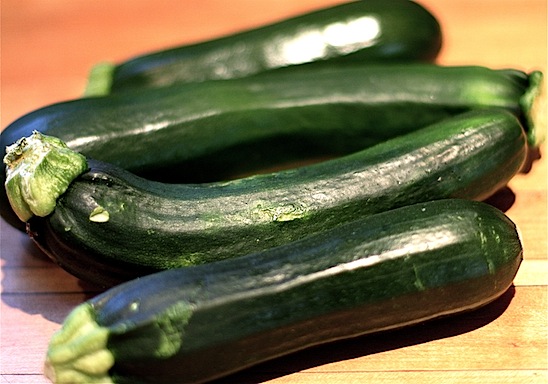 Knowing that we couldn't eat six zucchini, I decided to make some Zucchini Bread Muffins. To make them vegan, I just took an old recipe and subbed the butter for canola oil and the eggs for applesauce.
Here they are right before going in the oven…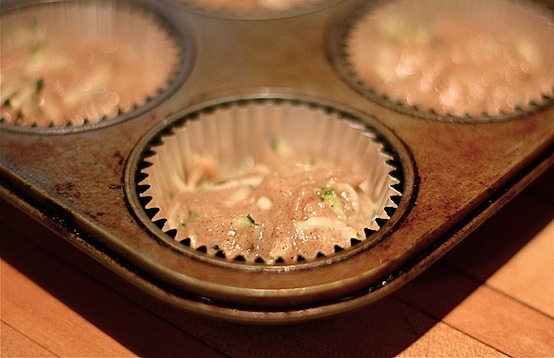 Just out of the oven… Yum!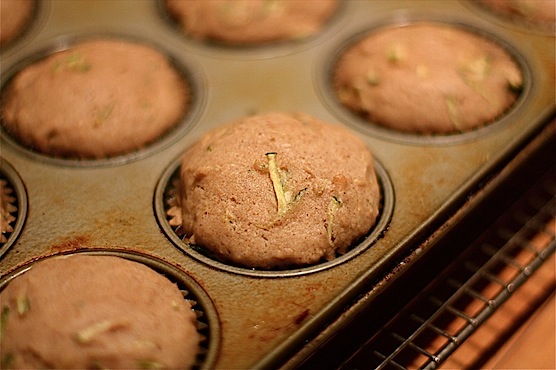 I've said it before and I'll say it again… I think most vegan baked good taste so much better. I think its the applesauce that adds so much moisture to them.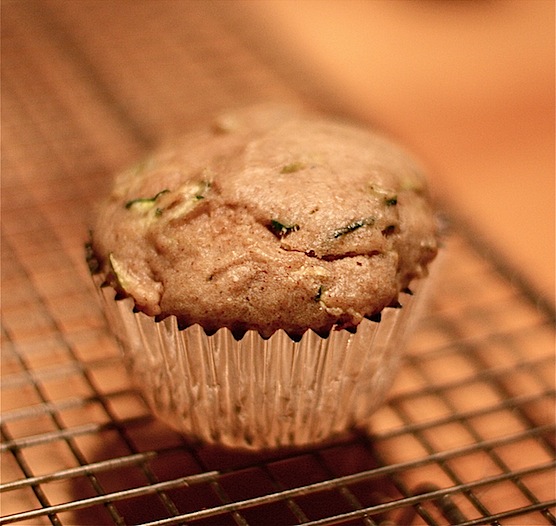 Here my recipe:
Ingredients:
3 cups whole wheat pastry flour
1 tsp kosher salt
1 tsp baking soda
1 tsp baking powder
1 tsp cinnamon
1 cup sugar
3/4 cup canola oil
1 cup applesauce
2 tablespoons vanilla
2 cups grated zucchini
Directions:
Line muffin tin.
Preheat oven to 325 degrees.
Combine flour, salt, baking soda, baking powder, and cinnamon. Set aside.
Mix sugar, canola oil, and applesauce until mixed through. Add dry mixture to wet mixture. Mix until combined.
Fold in zucchini.
Using an ice cream scooper, drop batter into muffin cups. Muffin cups should be about 3/4 full.
Bake for 24 minutes or until tooth pick come out clean.
Remove from oven and place muffin tin on cooling rack.
Enjoy!