Watermelon Popsicles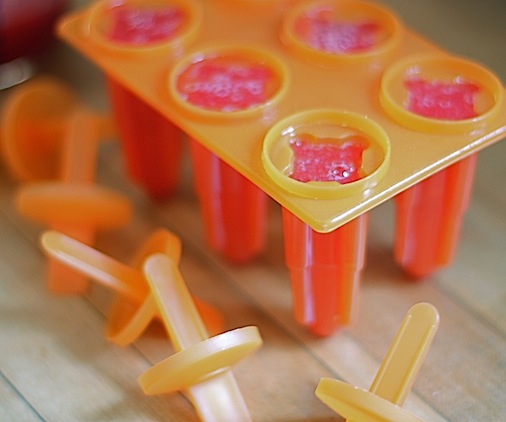 The weather has been all over the place these past couple weeks.
In fact… last week I had both the heater, then the air conditioner on, then the heater again.
Over the weekend… the air conditioner went back on.
I think the AC is here to stay. We're slowly falling into the classic DC summer. This means heat, humidity, and mosquitos.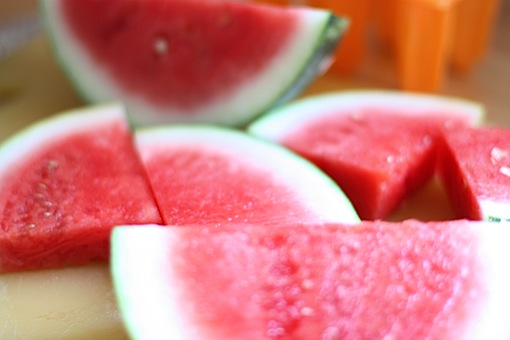 When I think about summer… two things come to mind….
Watermelon, popsicles, and white wine.
Wait a minute… that was three things…
During the summer, there's nothing better than an ice cold slice of sweet watermelon!
Its sweet, cold, and refreshing.
This past weekend I purchased a watermelon the size of my entire upper body.
Knowing that it would be impossible for us to eat it all without it spoiling, I decided to make us some popsicles!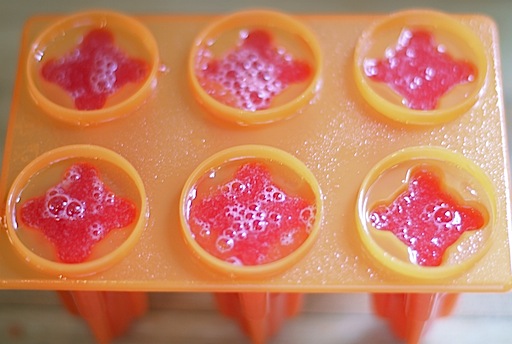 These were so easy to make.
I just threw some chunks of watermelon in the food processor and pulsed away.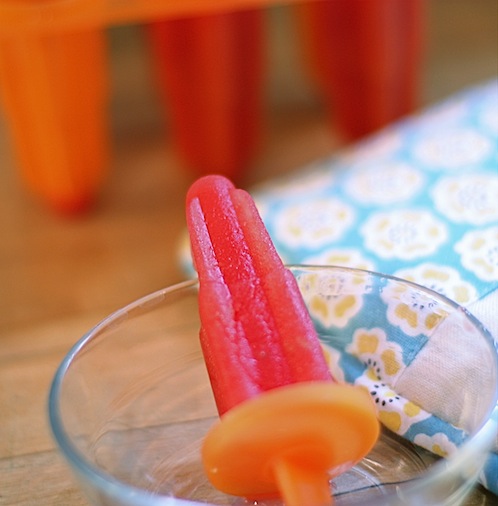 So easy and refreshing!
Ingredients:
Directions:
Place watermelon in a food processor or blender. Blend until smooth.
Pour blending watermelon through a strainer to make sure you don't get any seeds in popsicles.
Pour watermelon into BPA-Free popsicle holders. Place sticks/tops on. Freeze overnight or at least 4 hours.
Enjoy!