We Ate This All Week…
We were sick this week…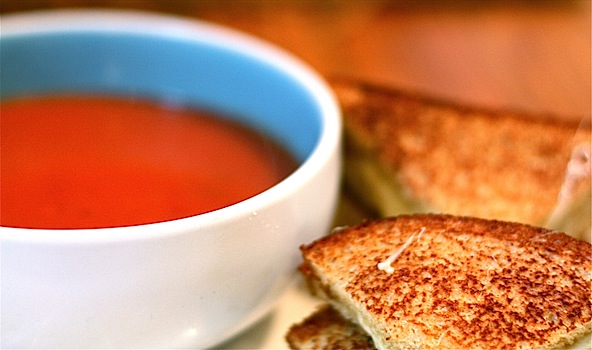 So I made this….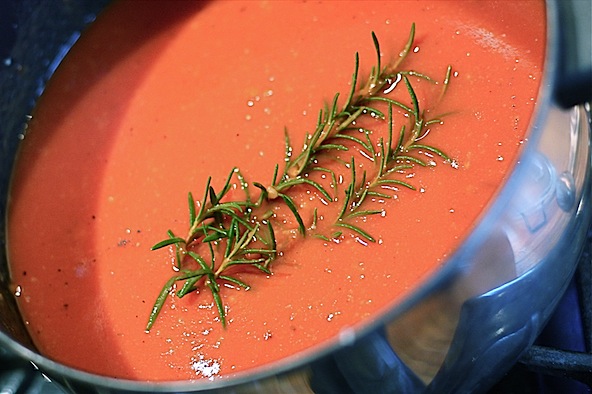 Rosemary Tomato Cream Soup
And this….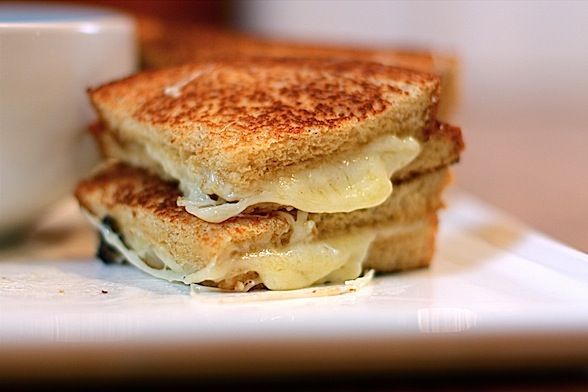 Havarti Grilled Cheese Sandwich…
The grilled cheese was delicious…
But the soup…
Awesome.
Like really, really, awesome!
So awesome I could've bathed in it…
But I didn't…
Because that would be gross…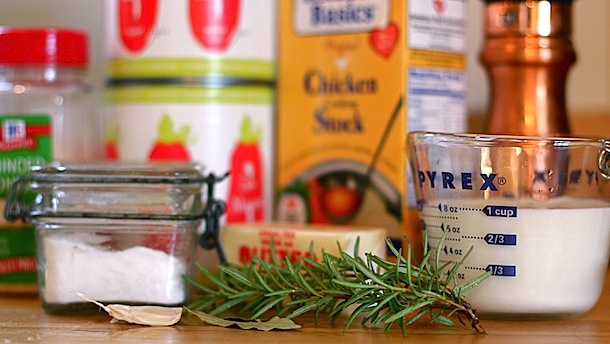 We ate this every day.
Somedays were soup + grilled cheese, somedays just soup, and somedays I ate soup with M's parmesan flavored goldfish (which are excellent by the way.)
I don't have one of those fancy immersion blenders, so I stuck with simple ingredients.
Simple = No Pureeing 🙂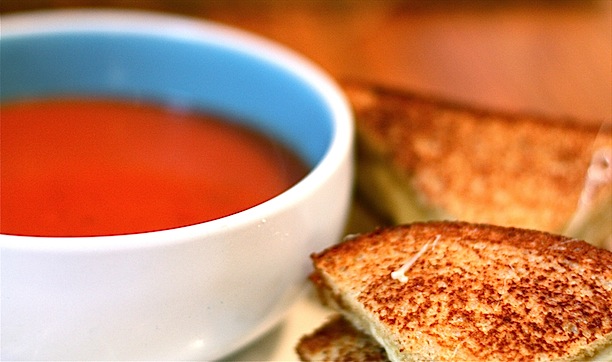 Good News – We're feeling a thousand times better.
Bad News – We're out of soup.
Which means I better get cookin'!!
In other news… a great article was written about the Mommy Happy Hour I belong to. You can read it here.
~~~~~~~~~~~~~~~~~~~~~~~~~~~~~~~~~~~~~~~~~~~~~~~~~~~~~~~~~~~~~~~
Recipe adapted from Food Network.
Ingredients:
3 tablespoons butter
3 cloves garlic, minced
3 tablespoons dried mince onion
4 tablespoons flour
1- 32 oz container of chicken stock
1 – 28 oz can pureed tomatoes
1 cup whole milk
3 sprigs fresh rosemary
2 bay leaves
2 tablespoons sugar
2 tsp kosher salt
freshly ground pepper
Directions:
In a large soup pot, melt butter. Saute garlic and dried onion for a few minutes. Whisk in flour and cook for 4 minutes while constantly whisking.
Pour chicken stock and tomatoes into pot. Bring to a boil while whisking to avoid any flour clumps). Add rosemary & bay leaves into soup. You can tie them together with twine or use one of those herb bags. I just threw them in there and fished `em out later.
Let soup simmer for 30 minutes.
Remove herbs. Add sugar, salt, and pepper. Slowly whisk in milk 1/4 cup at a time.
Let soup simmer for additional 10 minutes.
Enjoy 🙂