Weekly Bite Giveaway with Chobani Champions for Kids!!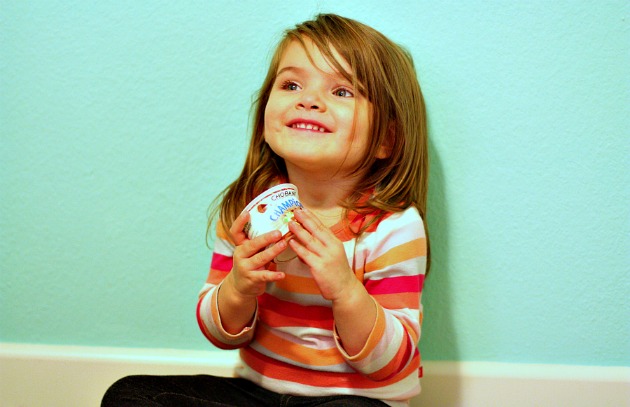 M has declared Chocolate Chunk her new favorite Chobani Champions flavor!! She said Orange Vanilla is her second favorite 🙂
Last week Chobani sent us a case of their new Chobani Champions flavors, Chocolate Chunk & Orange Vanilla. Our entire family loved them! If you're new to this yogurt, Chobani Champions is the 1st Greek yogurt made just for kids! Every delicious, creamy cup is protein-powered, making it a healthy and happy choice for your little Champion.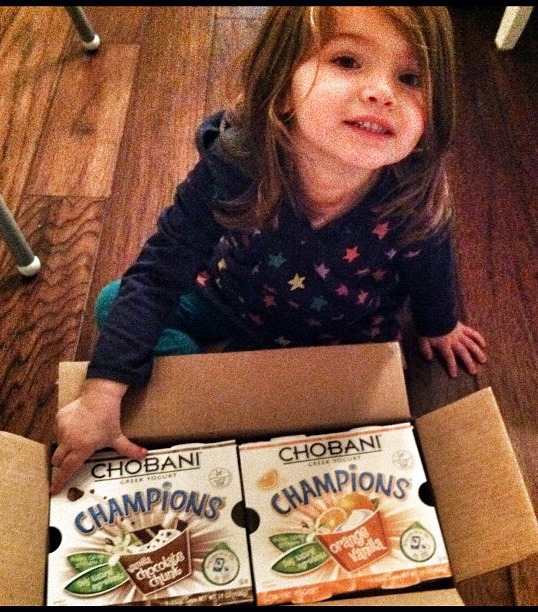 Two lucky readers will receive a case of Chobani Champions new flavors, Chocolate Chunk & Orange Vanilla.
How to enter: Leave a comment on this post telling me your favorite Chobani flavor.
Don't forget to visit Chobani Champions New Facebook Page for more chances to win free yogurt!
This giveaway will be open until Friday.
Good Luck 🙂