Weekly Bite Holiday Home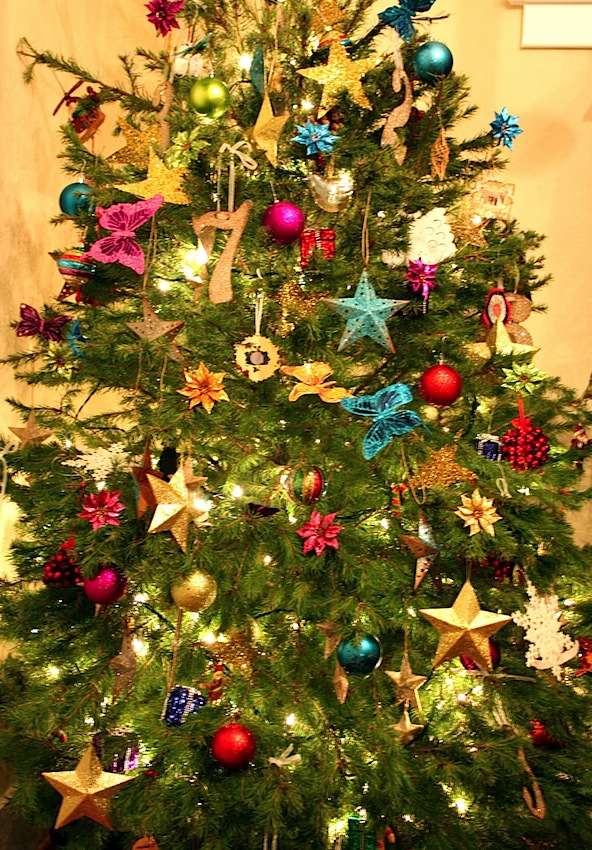 We were a little late this year with our holiday decorating. We figured better late then never. So on Saturday Mr. Weekly Bite went and bought us a christmas tree and the holiday decorating began. I made us some bruchetta to snack on, turned on some holiday music, and we decorated the day away.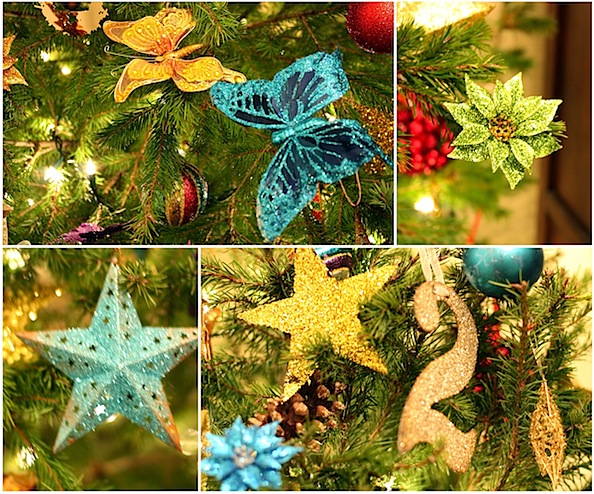 I found those sparkly butterflies and flowers at Michaels for 25 cents each!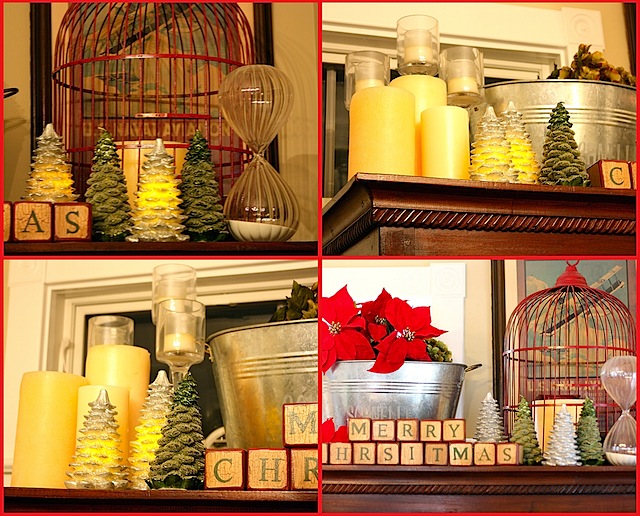 I know what you're thinking…. are those little christmas trees glowing? The answer is yes. Those would be flameless candles my friends. My mom gave me the green ones many years ago. Last year I received the white glowing ones as a gift 🙂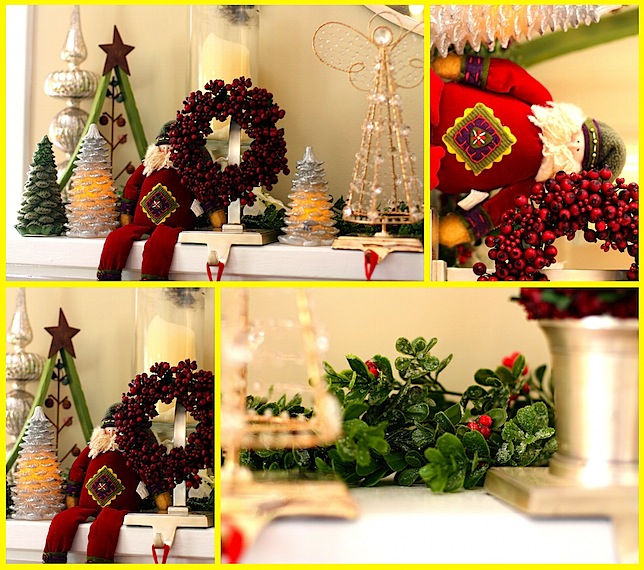 On top of our mantle: More glowing candles and my treasured floppy Santa. My dad bought me that Santa for our first Christmas after Mr. Weekly Bite and I were married in San Diego.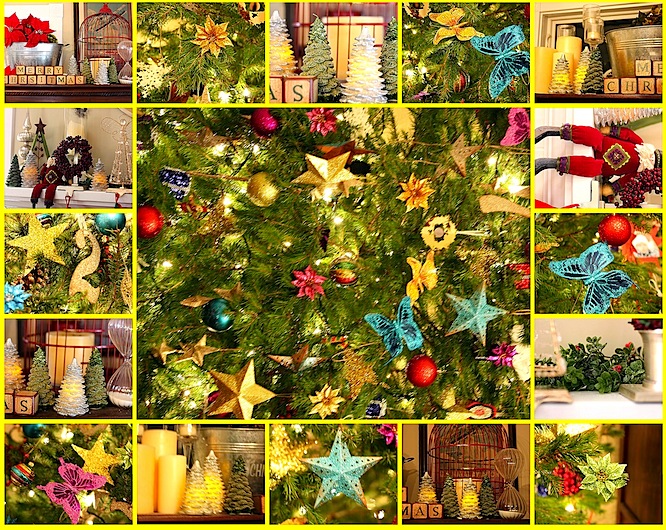 Thanks for taking a peek into our holiday home 🙂 I have lots more online shopping to do and gifts to wrap… off I go…