We've Got A Crawler… FINALLY!
Happy Thursday 🙂
First I want to thank all my readers for putting up with posts of my baby 🙂 Thanks for sticking around… because here's another one 😉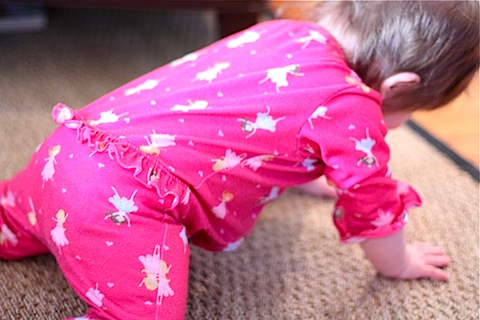 I couldn't resist putting this post up because my daughter's crawling!!!! Finally! For those of you who aren't parents… crawling is a major milestone in a baby's life.
Most babies start to crawl around eight or nine months… some even earlier. Not my kid. She would scoot around on her heinie all over the house… but when it came to getting on all fours, she just didn't care.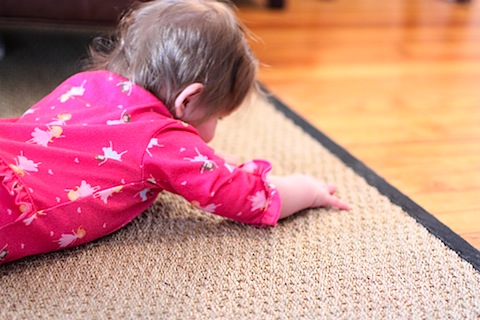 I talked to lots of my mommy friends to see what they did to get their kids to crawl. They all said the same thing. To put toys they like out of their reach so they can try to crawl towards them. Well… I did that… many many times. She would try to reach for it, but if she couldn't, she didn't care. She would make due with no toys.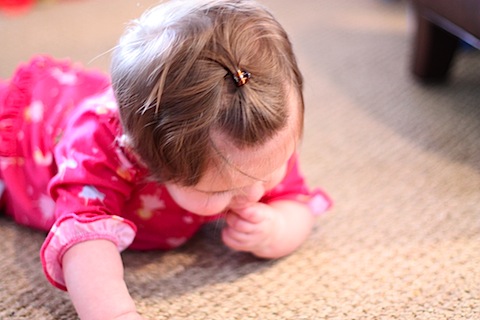 Well… I finally found something my daughter wanted so badly that she would crawl to get… GOLDFISH!!!!!!! Actually, it was an Annie's Cheddar Bunny
Yes… I put a cracker on the floor…. no judging please… my floors are clean.
And no… we are not a family who eats off the floor…
But if you were in my shoes… you'd do the same 😉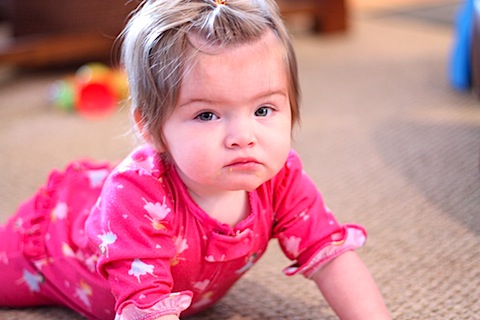 So now I have a happy, well fed, somewhat shaky crawler 🙂
Have a great day 🙂