What's For Lunch – Take II
Hi 🙂 How was your weekend? We spent most of the weekend indoors…
I got a couple of very sweaty runs in and managed to take a trip to my neighborhood farmer's market 🙂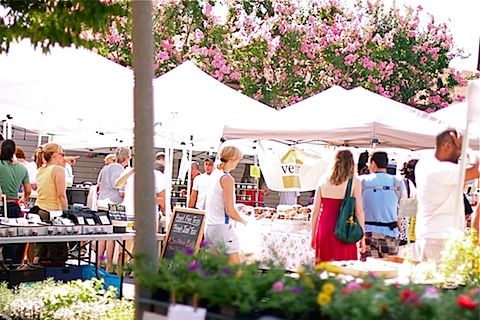 I LOVE our neighborhood farmers market! It has such a comfortable homey feel 🙂 Its almost like a little social hour… I always run into neighbors and friends I haven't seen in a while… and M loves it 🙂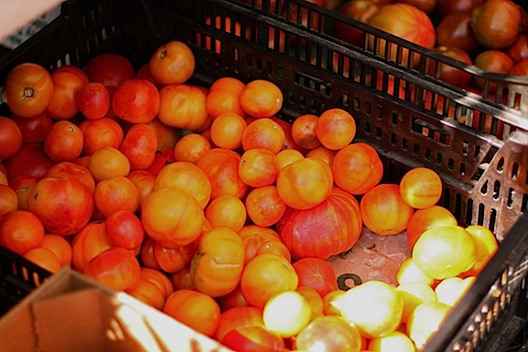 They had incredible looking heirloom tomatoes… but I held out on buying any… I have my own stash at home to finish first 🙂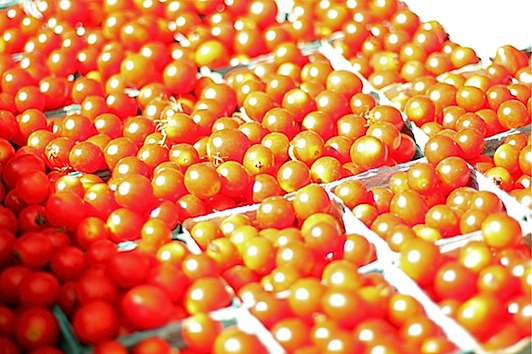 Zucchini…..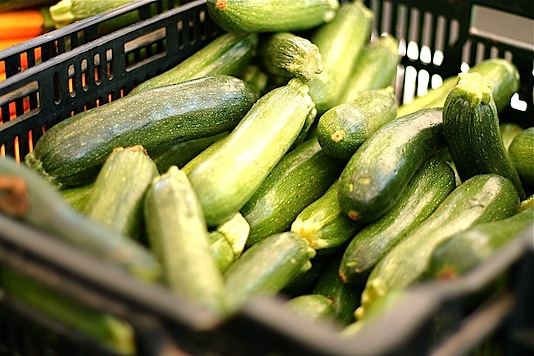 Eggplant… which I purchased two of 🙂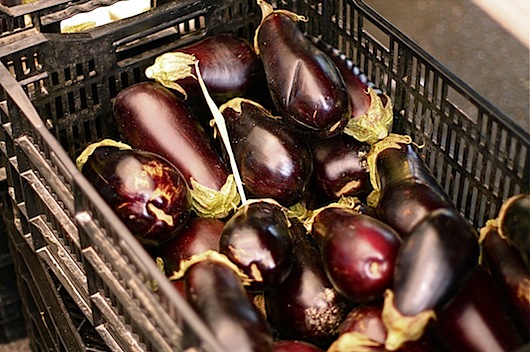 Insanely ripe peaches… which I purchase five of 🙂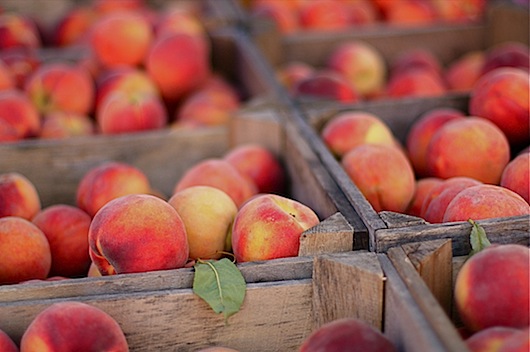 Colorful plums and apricots….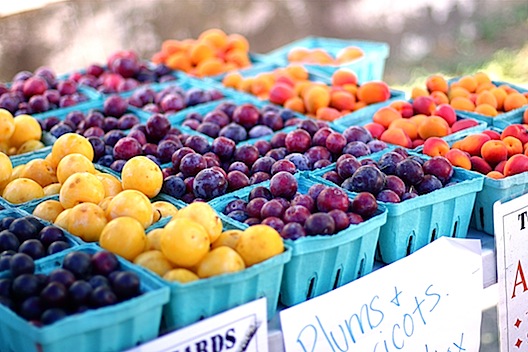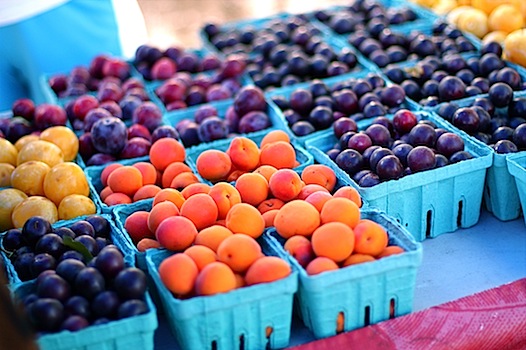 Local Jam…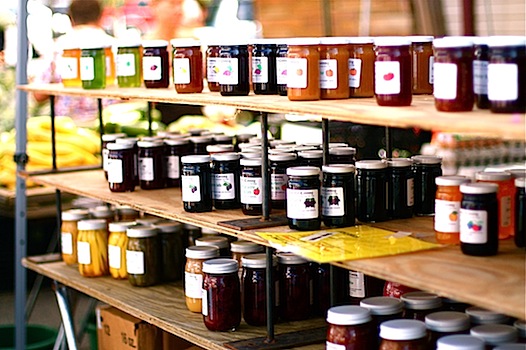 YUM!!!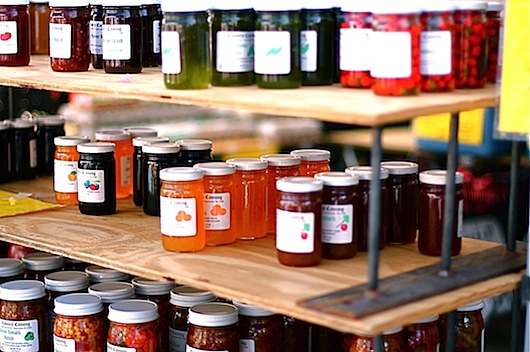 I have so many tomatoes from my garden that I'm eating close to three a day! My favorite way to eat them is sliced with a sprinkle of salt. Nothing tastes better then a fresh garden tomato!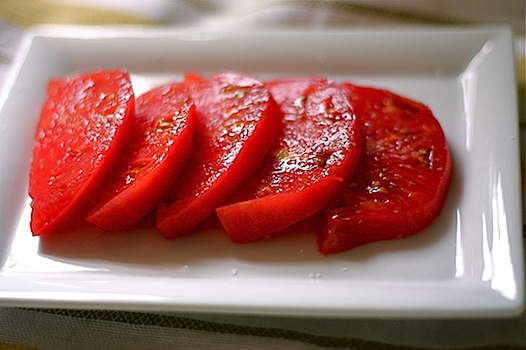 I'm so glad you all enjoyed the little sneak peek of what I feed M for lunch. I'm going to try to include a few kiddie lunches a week.
Here's one of her lunches from the weekend….
Pizza Quesadilla, Fresh Steamed Corn, and a local Organic Peach….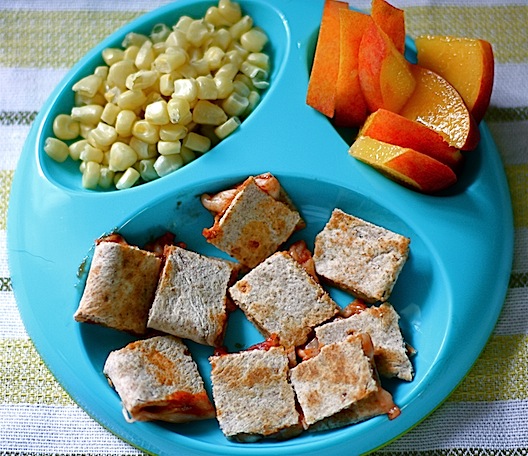 For the pizza quesadilla I took one whole wheat tortilla, heated it up a little on the stove, added some marinara sauce and mozzarella, fold in half, then continue to heat until lightly toasted and cheese is melted inside.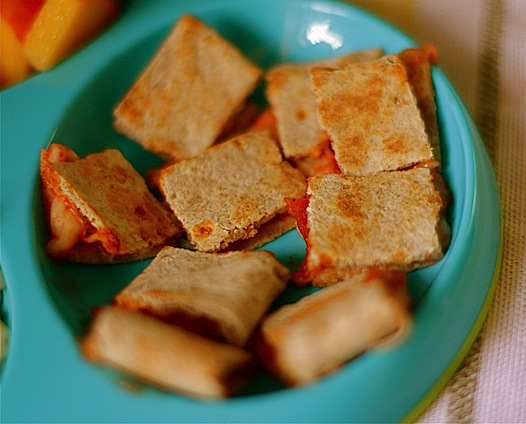 Fresh steamed corn directly off the cob….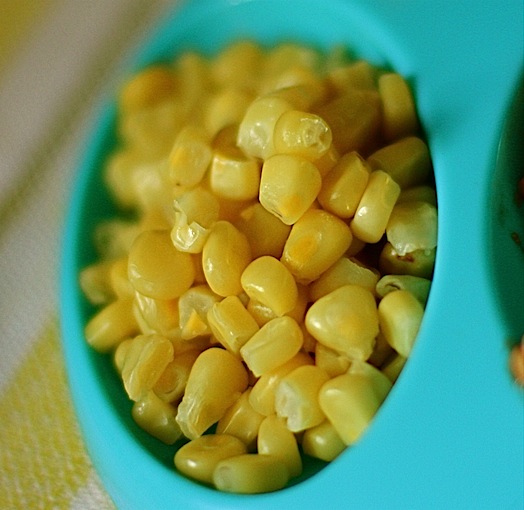 And finally an organic peach 🙂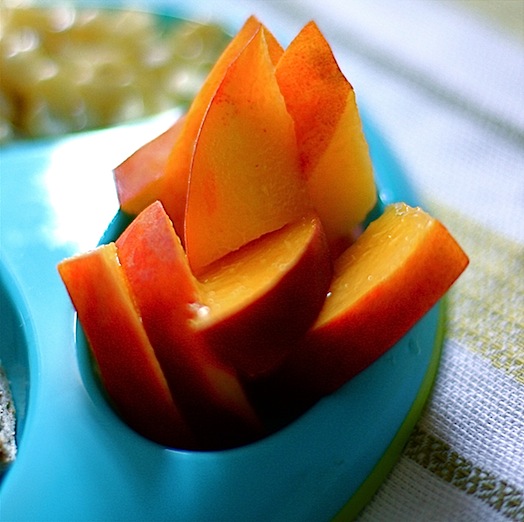 She obviously hated it 😉 😉

Last night I was reading Lynn's blog and she had such a fun question that I wanted to pass it on to you…
What's the BEST "Worst Movie" you love to watch?
I know I'm aging myself by admitting this… but I LOVE the movie "Satisfaction" with Justine Bateman and Julia Roberts. Its such a bad movie…. but I LOVE LOVE LOVE it! My husband truly doesn't understand why I watch it. I know its a bad movie… but I love it 🙂
What about you?
What the best "worst movie" you love to watch?
Have a great Monday 🙂 I'm off to Hot Yoga 🙂