when you're tired… you're tired…
I stepped away from the living room for two minutes and came back to this.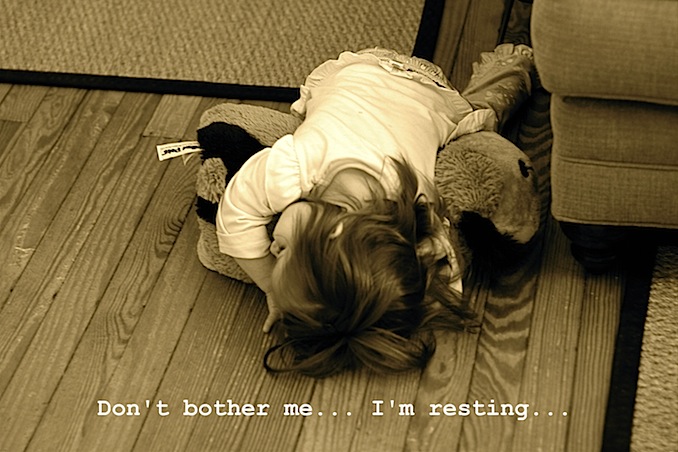 I walked up to her and asked if she was okay. There was no response… except a grin she was trying to hide from me…
In typical mommy fashion, I grabbed my camera.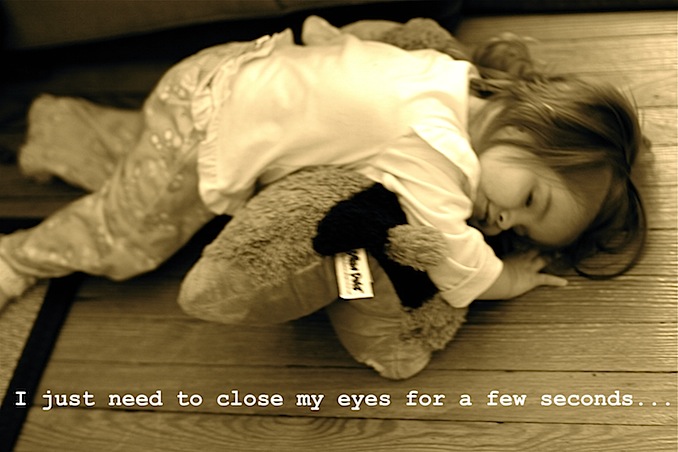 She stayed like this for about 20 more seconds, then started to play again….