White Bean & Ham Soup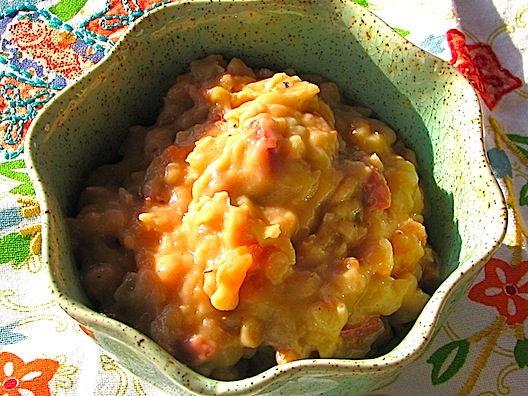 A few months ago we had my daughter's christening, then had friends and family over for brunch. The menu was simple and delicious with quiche and ham as the main items. After most of the guests left I started to clean up and proceeded to trim the ham from its bone for leftovers. Right when I was about to throw the meaty ham bone out, about 5 people yelled "Nooooooooooo!" Boy did I feel silly! If looks could kill… I'd be dead…
To think of all the ham bones I've wasted in the past….
Needless to say I shortly figured out the importance of saving the ham bone.
All this cold weather has put me in a soup mood, so I pulled the ham bone out of the freezer to try my hand at bean soup.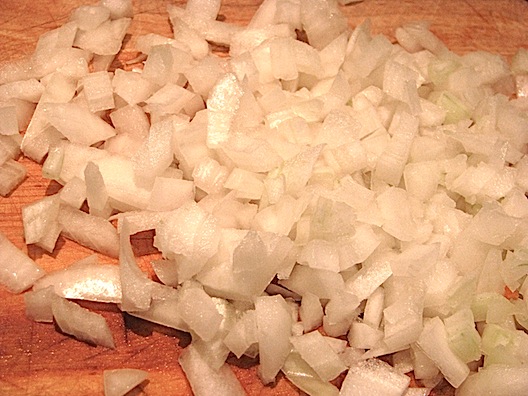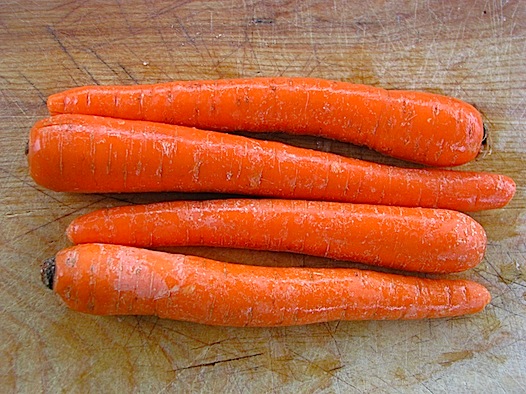 It involved a lot more than just onions and carrots… despite my lack of pictures 🙁 …
This soup was AMAZING!!!! I will never attempt to throw a ham bone out again! If you don't have a ham bone you can easily just chop up some chunks of ham or bacon in the pot. I added some Sazon Goya seasoning to the soup which added incredible flavor!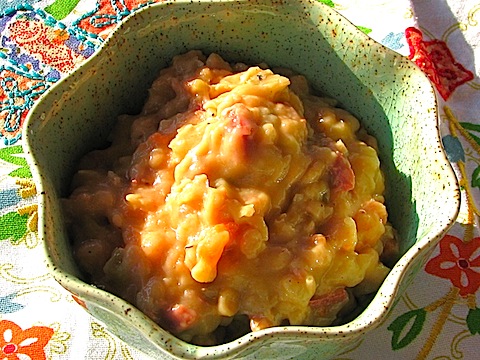 Ingredients:
1 meaty ham bone
1 lb small white beans
2 quarts or more of water
1 large white onion chopped
1 cup chopped carrots
1 cup chopped celery
3 cloves garlic finely chopped
2-3 packets of Sazon Goya (depends on your flavor preference)
3 tablespoons flour (optional)
salt & pepper to taste
Directions:
Sort through the beans and discard any bad ones. Rinse the beans. Put beans in a large pot with 2 quarts. Bring beans to a boil for two minutes. Turn burner off cover beans, and let soak for 1 hour. After the beans have soaked, place ham bone in the pot and add just enough water to cover the bone. Turn on heat and let simmer with beans for 2 hours. By this point, the meat should easily come off the bone. Carefully shave off the rest of the meat and discard the bone. Add onions, carrots, celery, garlic, and Sazon Goya. Stir and let simmer for another hour. The soup should be pretty thick by now. If you like a thicker soup, put 3 tablespoons of flour in a bowl and whisk with about 1/2 cup water until flour is dissolved. Add mixture to soup and stir. Let simmer for about 15 minutes. This will make the soup nice and thick. Give the soup a taste… add salt and pepper if needed. The Sazon Goya does add a lot of flavor though 🙂
~~~~~~~~~~~~~~~~~~~~~~~~~~~~~~~~~~~~~~~~~~~~~~~~~~~~~~~~~~~~~~~~~~~~~~~~~~~~~~~~~~~~~~~~~~~~~~~~~~~~~~~~~~~~~~~~~~~~~~~~~
Question of the Day?
Do you have an experience similar to my ham bone one? I learned my lesson with that one!