Wounded Warrior Ride 2010
Sunday I got to witness something amazing.
I got teary eyed.
Seeing the motivation and perseverance of these veterans was inspiring.
People from all over the country flew in to participate. People who hadn't ridden a bike since grade school flew out, rented a bike, and rode.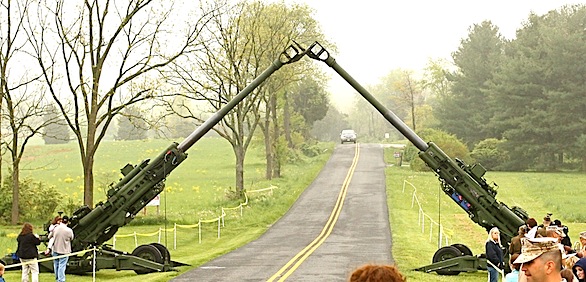 Day one started on Saturday. Over 300 riders started the 110 mile trek from Washington, DC to Gettysburg, PA.
They rode through the cold rain and fog, but laughed and smiled the whole way, proud of what they were accomplishing.
The first stretch of the ride was 60 miles starting at the Capital Building in Washington, D.C. and then riding around The Marine Corps Memorial, past Arlington National Cemetery, up through the District, and into Frederick Maryland.
Day two was a 50 mile ride from Frederick, MD into historic Gettysburg, PA.
This is the motorcade escorting the riders to the end.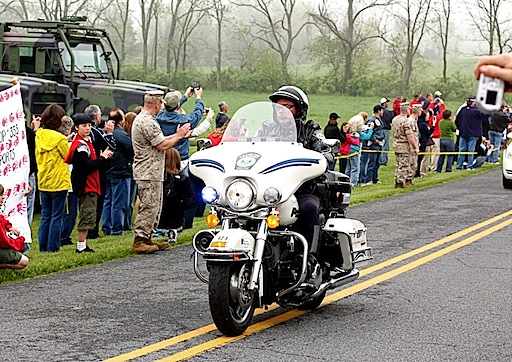 Here's our little cheering section…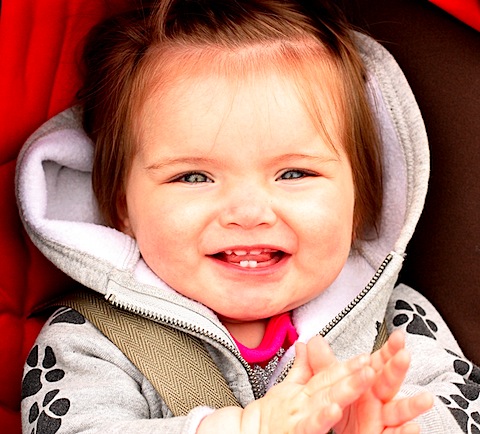 First rider coming through. You can see the bar that was attached to the hand crank bike so they can get help from other riders.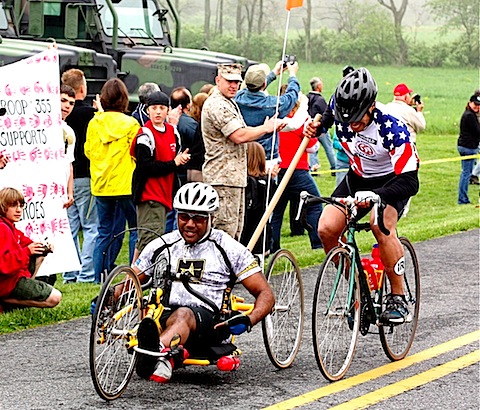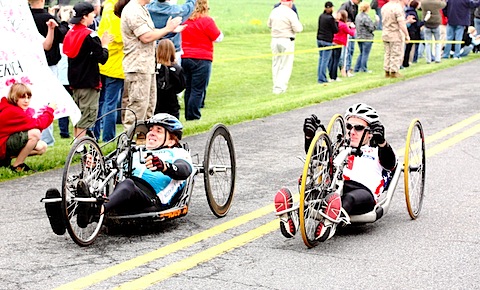 This is the veteran that my husband helped throughout the ride last year. Last year finishing was his accomplishment; this year he completed the ride with minimal help and will be going home to Minnesota to start a Wounded Warrior hockey league and to help other veterans and their families.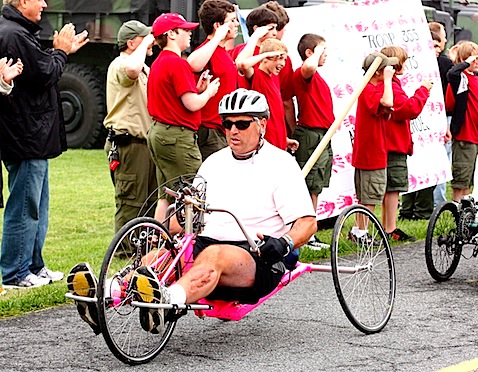 Watching this ride puts life in perspective; Why do I obsess over the little things? Look at these guys…
They have an amazing attitude and outlook on life!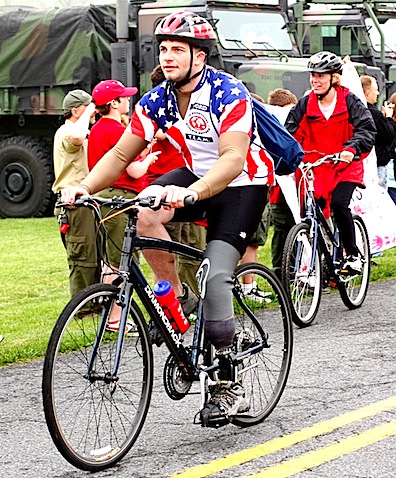 Here's my husband, Tim, finishing the ride 🙂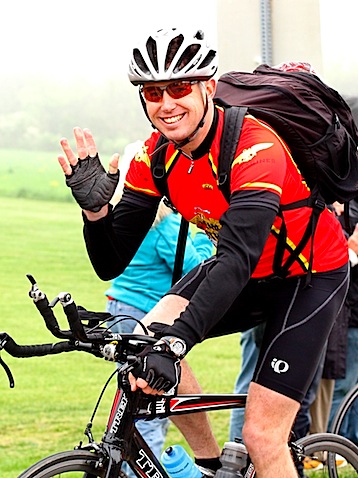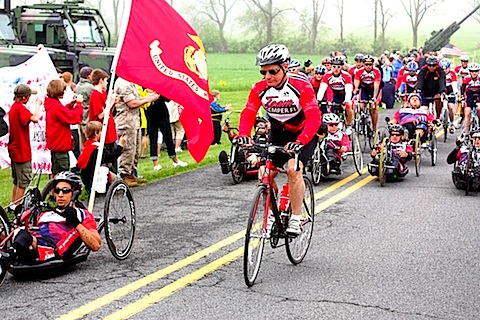 Amazing is the only word I can think of to describe this picture.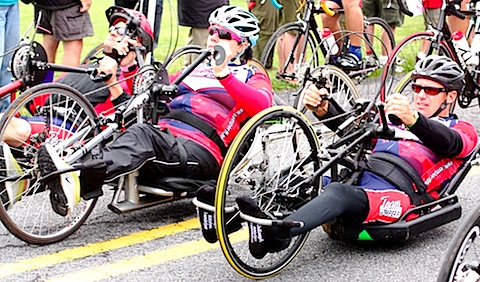 My two favorite people at the end of the ride 🙂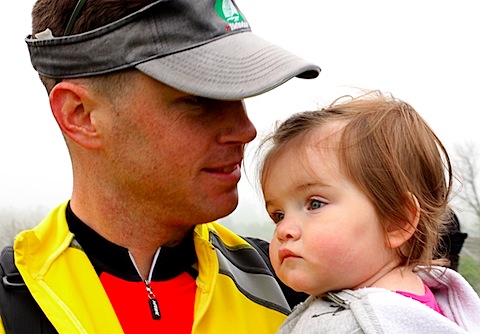 I want to take this time to thank everyone who supported and donated for this amazing cause!
My husband wasn't sure he would be able to participate in this ride due to scheduling… but with only one week notice… he raised over $1300 dollars!
Thank you!