Best Brownies EVER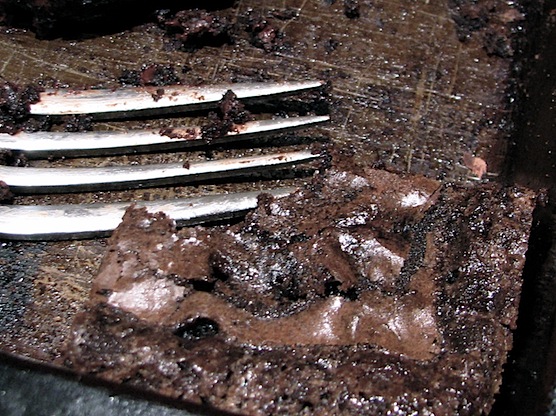 I've been baking since I was in elementary school. I truly enjoy everything about baking. The more complicated the recipe, the better! I'm never one to take a short cut. I'm a "bake from scratch" kinda gal… except for brownies.
No lie, I bake a pan of brownies a week. My husband loves them… has to have them in the house. I've known him for ten years and have pretty much baked a pan of brownies every week… for ten years.
I've gone through literally hundreds of "bake from scratch" recipes and then started with the boxed mixes. For a while I was convinced that Ghiradelli had the best mix. I was wrong. The best brownies come from this beautiful red box.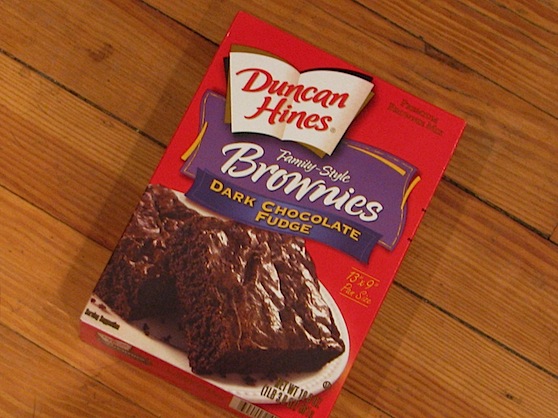 The brownie mix HAS to be the Duncan Hines "Family Style" dark chocolate fudge brownies. Buying anything else is just not the same.
At first I baked the brownies exactly how the box says… but being the baker I am, I had to make some changes.
First, you want to follow the directions EXACTLY how the box states. ONLY use TWO eggs. Instead of water, add cold brewed coffee (the same amount used for water). Next, add 3/4 cup semi-sweet chocolate chips.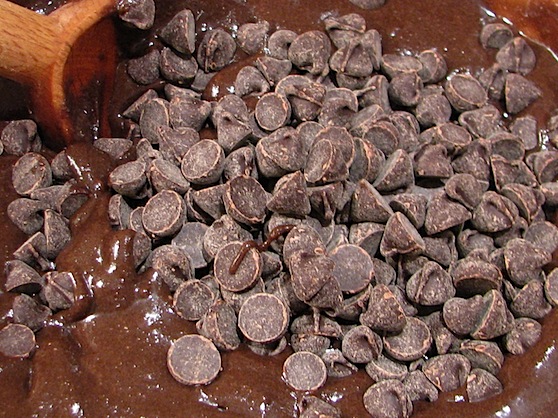 Even though the box says to use a 13×9 pan, don't. Use an 8×8 pan or similar size.
I like my brownies chewy. To get the best chewy brownies, this last step is super important.
Bake the brownies at 325 degrees for 24 minutes. Every oven is different. Twenty-four minutes is perfect for my oven. You want the brownies to be slightly under baked in the middle. If you stick a toothpick in the edges it should come out clean. If you stick a toothpick in the middle it should have a little bit of batter on it (but not raw).
As soon as the brownies are done remove them from the oven and stick the brownie pan immediately in the freezer. TRUST ME.
Leave the brownies in the freezer for about 30 minutes. You don't want the brownies frozen, but the pan should be completely cold when you remove it.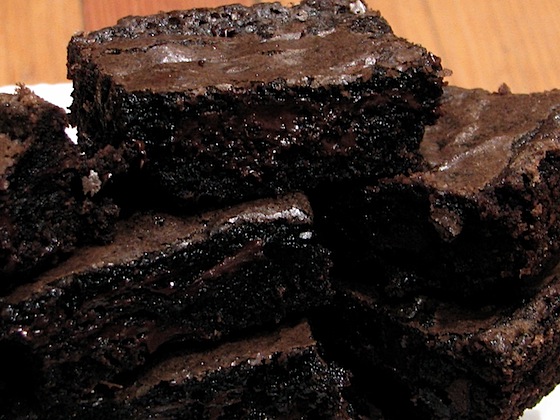 The result…. BEST BROWNIES EVER!!!!
Enjoy!