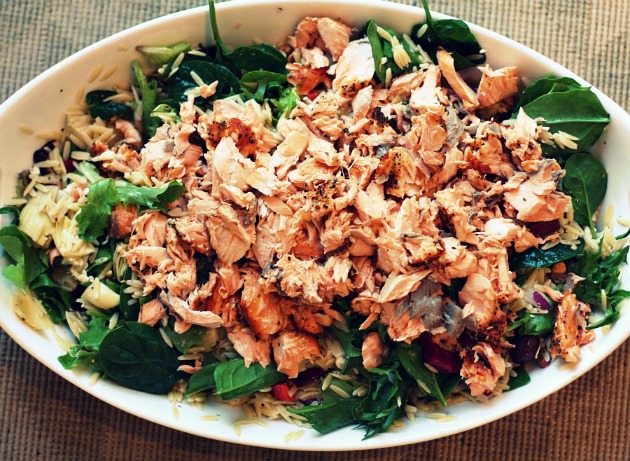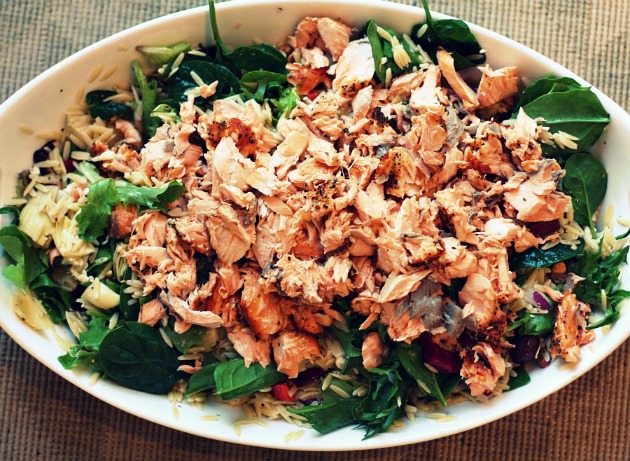 I fell in love with this salad when Weekly Bite was in it's early blogging years. M was just a baby when I first posted this recipe and now she's almost six-years-old. Salmon is still one of her favorite foods and both of my girls love this dish!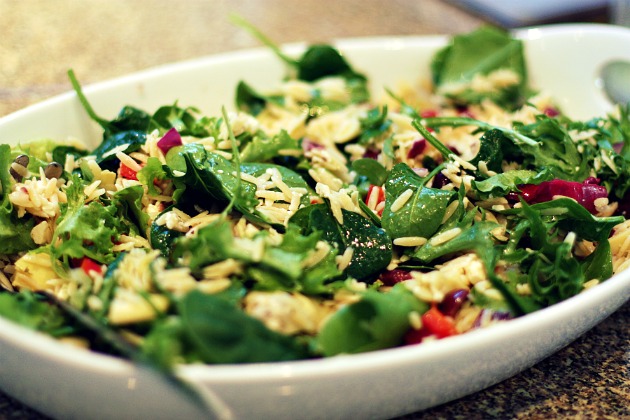 My favorite kind of dish includes a starch, protein, and veggies in one, and this has it all. The combination of salmon and mixed greens is…
If you're looking for a fun snack or appetizer for kids and adults, this is it!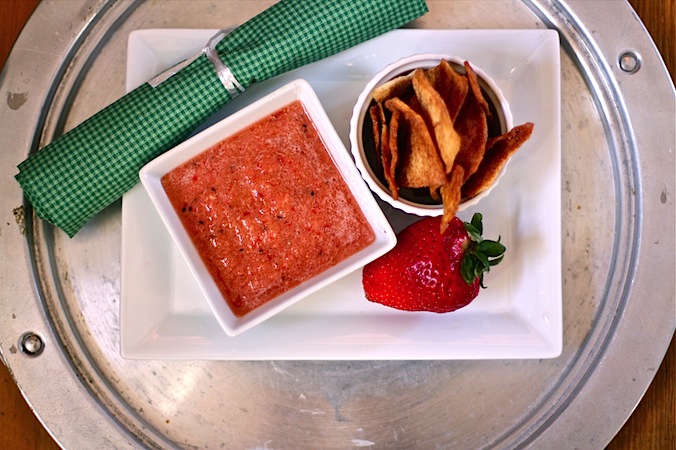 Serve this with cinnamon sugar pita chip and you have a perfect snack.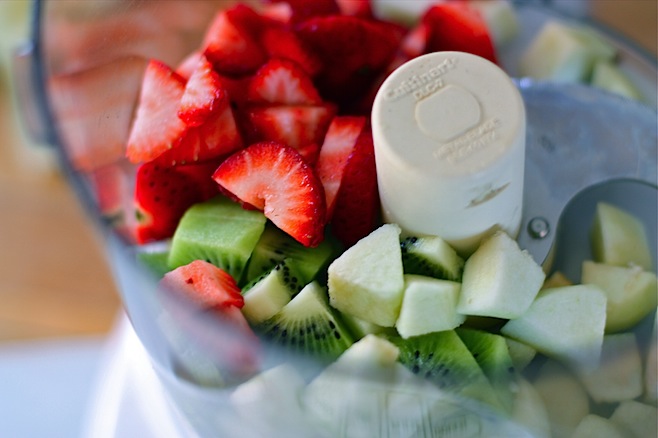 The ingredients are simple:
1 apple, peeled, cored, & chopped
5 strawberries, chopped
1 kiwi chopped
2-3 tablespoons orange juice (depending on the thickness you like)
1-2 tablespoons agave nectar (more or less for sweetening)
Put all the ingredients in a food processor and pulse away. You can make it as chunky or as smooth as you like.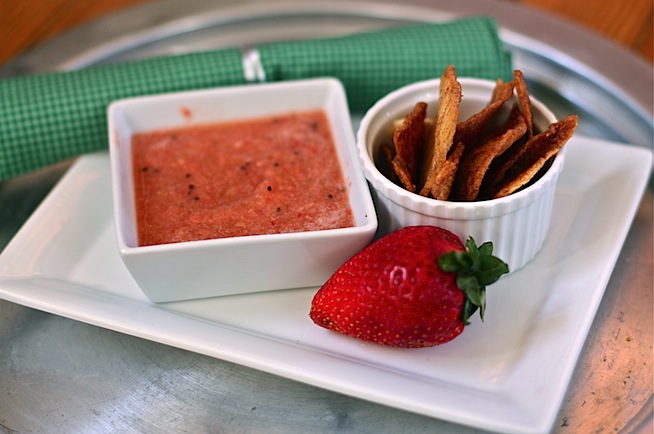 Serve…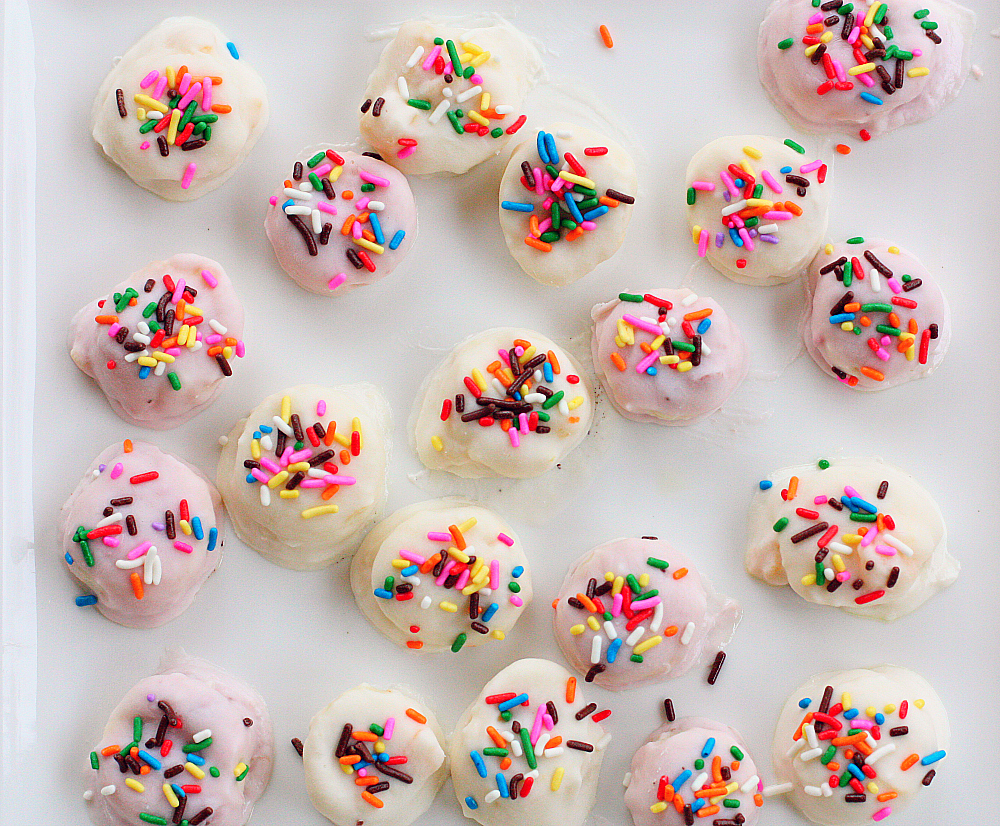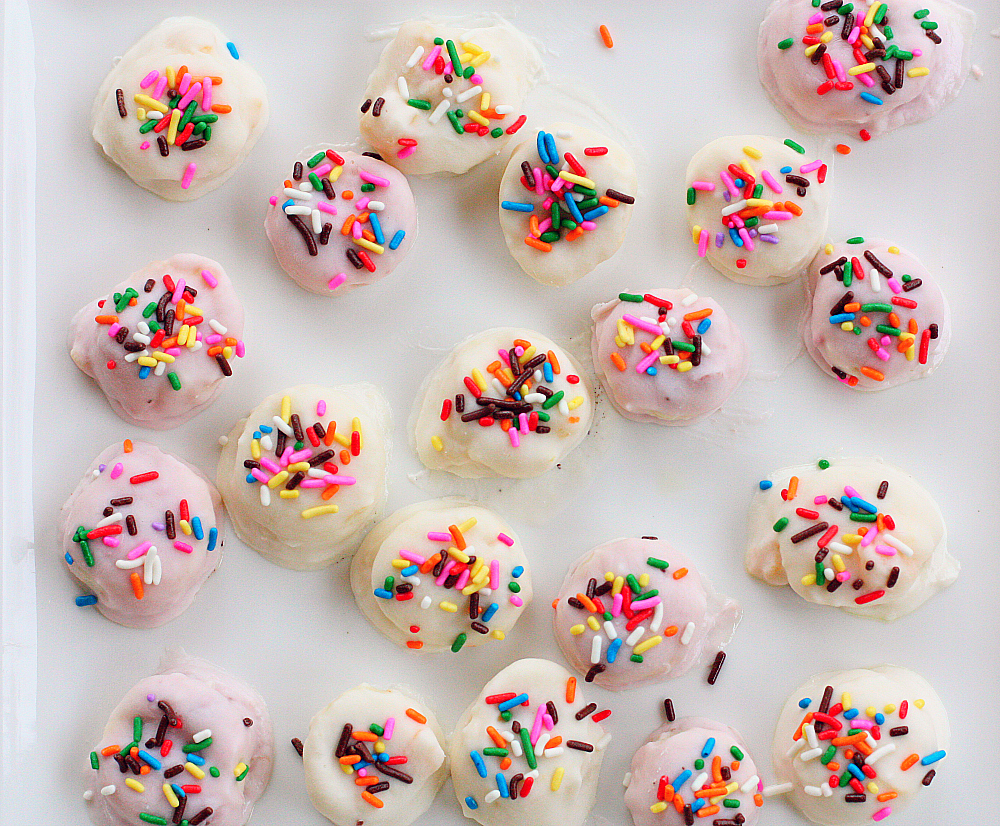 These delicious banana bites are one of my kid's favorite snacks! I've been making them for years and keep forgetting to post them. M says they're taste like a smoothie :). All you need is bananas, your favorite greek yogurt, and sprinkles (which are optional). You freeze them for a few hours and they are ready.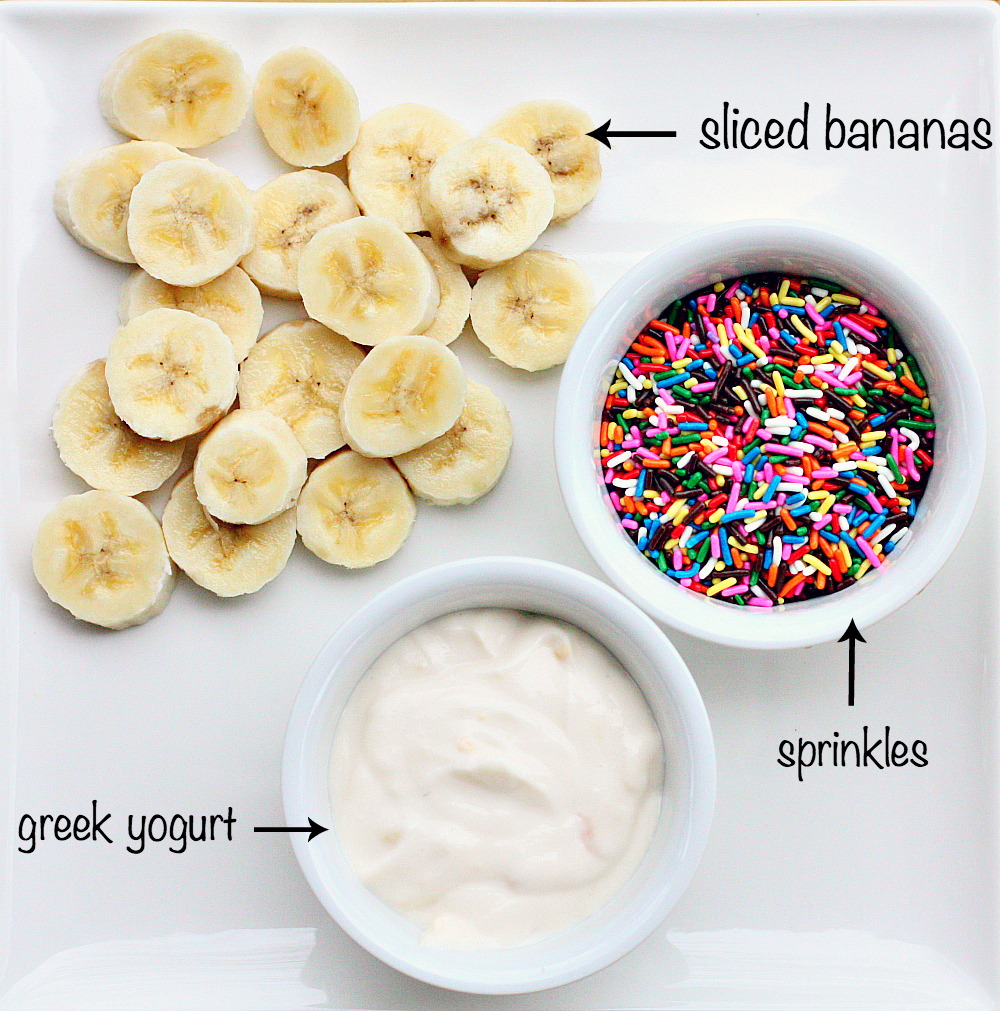 The best thing about this treat is you can use any type of yogurt you like. For this batch I…