7 Things I Love…
Yesterday was great a day! The weather was beautiful and I spent the day with my two favorite people, M & Mr. Weekly Bite. I couldn't have asked for a better Mother's Day.
~~~~~~~~~~~~~~~~~~~~~~~~~~~~~~~~~~~~~~~~~~~
It's time for another round of 7 Things I Love.
Enjoy 🙂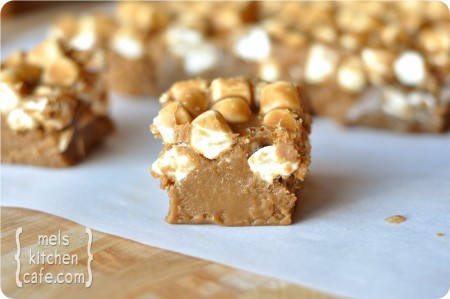 Last weekend I enjoyed a Root Beer Float from our local frozen custard shop. It had been years since I last had an ice cream float. I forgot how much I love root beer. I spotted this fudge and new it was a must try! I can't wait to make it 🙂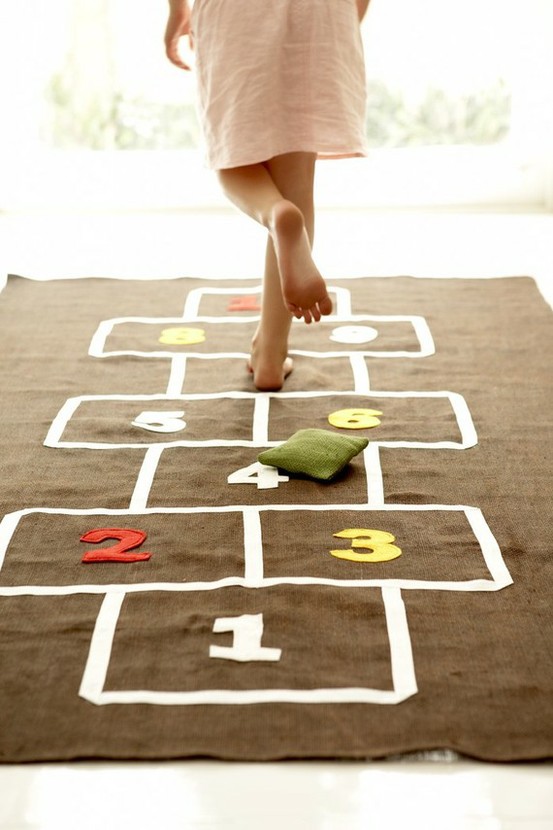 Such a cute idea!! I remember loving hop scotch as a kid. I spotted this hop scotch mat on Etsy and loved it. I'm putting this on the list of things to make for M. I know she'll love it!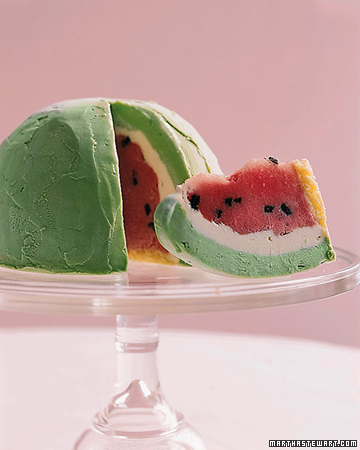 How perfect is this for summer?! Its actually an ice cream cake. Perfect for the summer 🙂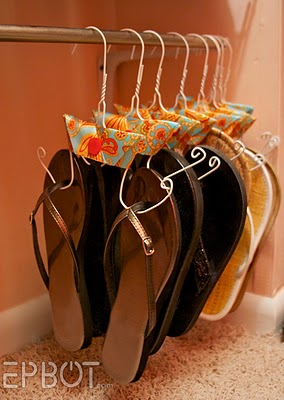 The amount of flip flops I have has gotten out of hand. The way our shoe racks are designed makes it impossible to store them anywhere other than the floor. This flip flog hanger is genius! It shows you how to convert a basic wire hanger into a flip flop hanger. I'm excited to try these in our new closets 🙂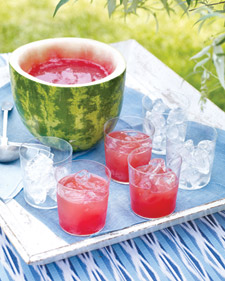 Sticking with the watermelon theme, I love this Watermelon Punch & Bowl idea from Martha Stewart. Its the perfect way to use every part of a watermelon.
6) Tiny TOMS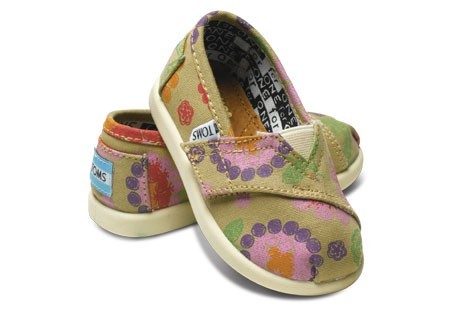 Cute! Cute! Cute! I'm buying these for M in silver. Nobody can stop me 😉
7) Teepee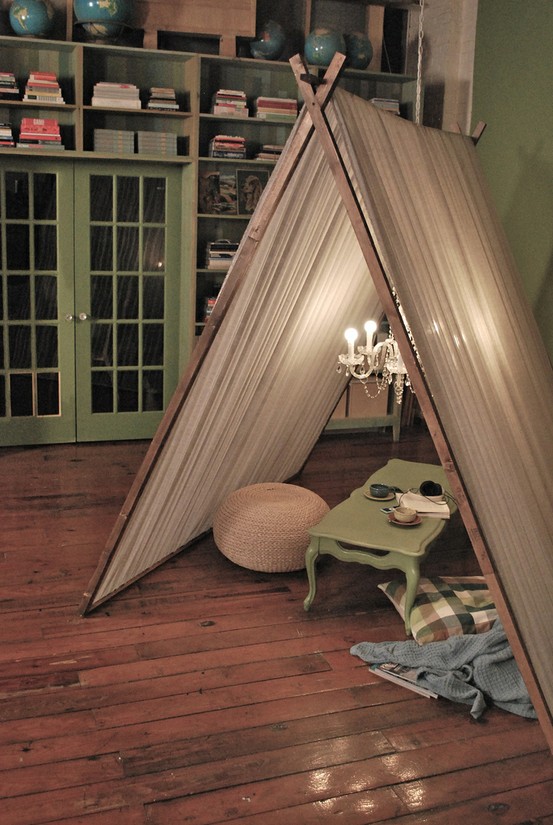 I mentioned last week about my love for teepees. Here's another cute one. I love it! At some point in M's life, she's getting a teepee in her room 😉
I hope you enjoyed the 7 Things I Love!
Have a great day!