Easy Holiday Craft for a 2-Year-Old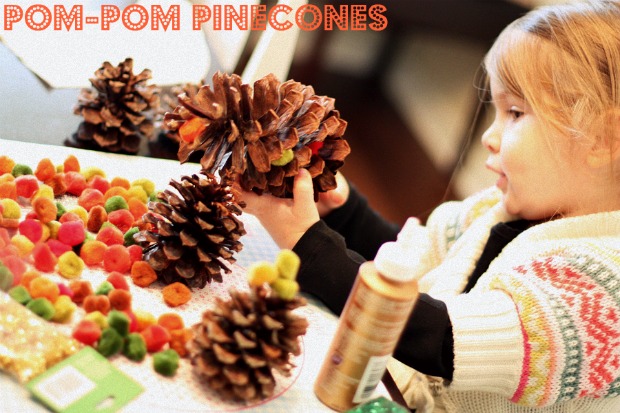 We don't do nearly as much crafts as we should, but being the holidays, I put some time aside to do a little craft with M.
I spotted this pinecone craft on Pinterest and thought it would be perfect for her. You only  need three things. Pinecones, Pom Poms, and Glue.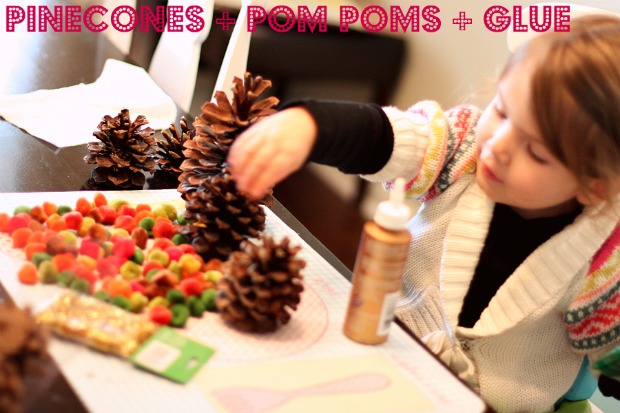 I put a little dab of tacky glue on each branch of the pinecone and M placed the little pom pom right on the glue.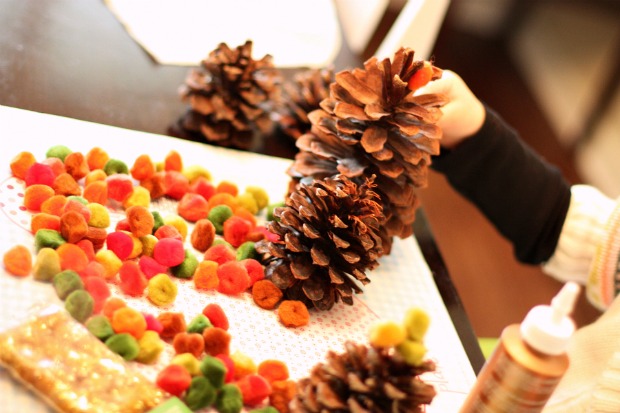 In the end, we had cute colorful pinecones to place all around the house for the holidays. 🙂