Gettin' Crafty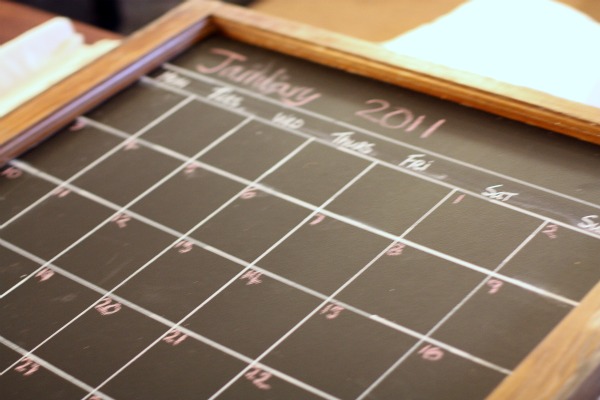 The home improvement kick continues!!  I blame it on all the decorating blogs I've been reading.
I've been reading waaaay to many decorating blogs.  I would list off my favorites to you, but the list is easily over 75 blogs and growing.
I have a mild obsession with chalkboards.  After reading so many blogs, it was nice to know I'm not alone.  I've had it in my head to make a wall calendar out of an old chalkboard for a while now, I just needed the perfect chalkboard.  I wanted the chalkboard to have an old look to it, so after searching the the internet for months, I finally found this chalkboard on Etsy.  Its an old farm window w/original hardware that was converted into a chalkboard.  I purchased it for only $25!!  This chalkboard is rather large standing at 33″ tall and 31″ wide.  With Mr. Weekly Bite's help, we turned this into a calendar 🙂
First thing we did was tape the frame with painters tape, that way we could mark where the lines would go.
Next, we drew out on paper how big we wanted the rows and columns to be.  With a pen, we marked on the tape where each line would go.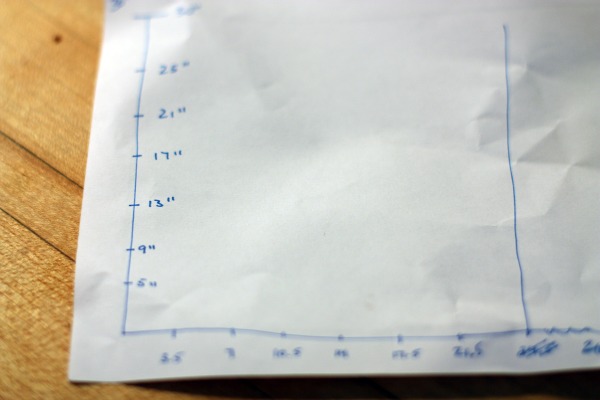 I went to Michael's and purchased these chalkboard paint markers.  They have a nice clean look when you write on a chalkboard with them, and they only wipe away with water.  This is what I wanted because the month & days of the week would be in regular chalk.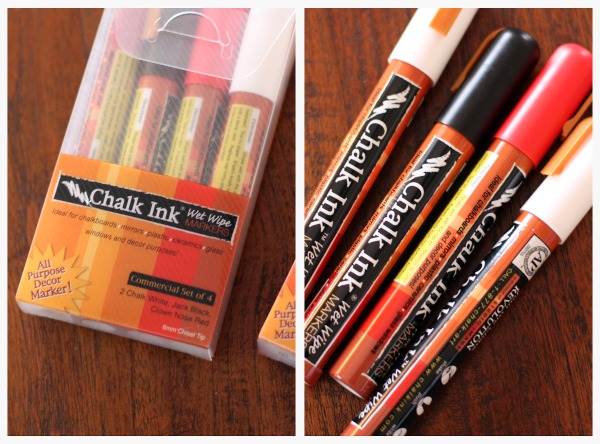 With a ruler, we carefully drew each row and column.  Once it dried, I wrote in each day of the week.  Then with regular chalk I wrote in the month and numbered the calendar.
Here's the finished product!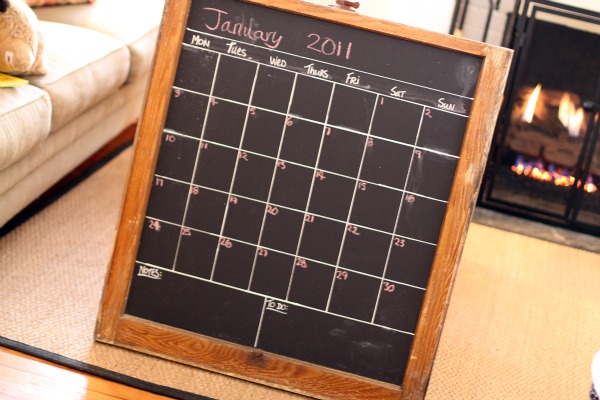 I loved the way it turned out!  And its just the look I was going for 🙂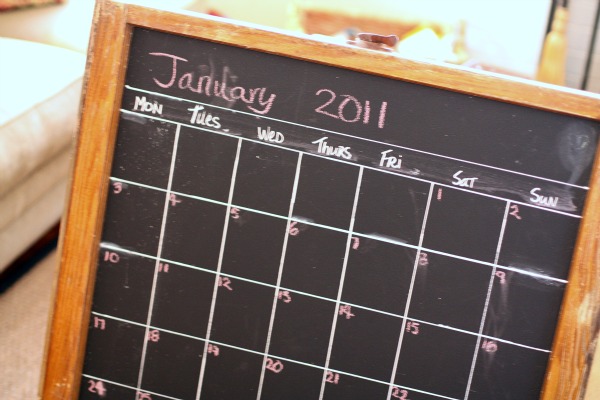 We even left room on the bottom for a 'notes' & 'to do' sections 🙂  All for a whopping $35!  This includes the cost of the chalkboard and the markers.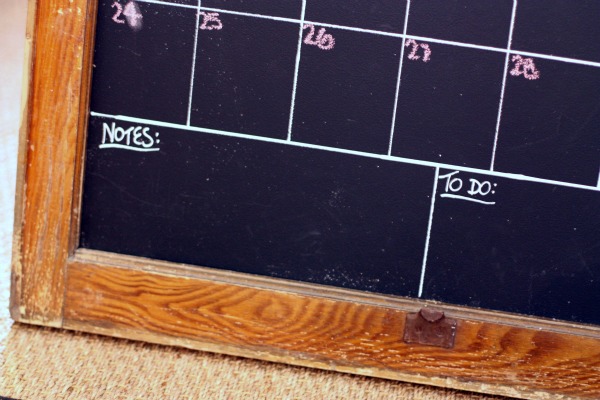 Look who decided to sneak into the picture….  I swear every time I pull the camera out she's front and center.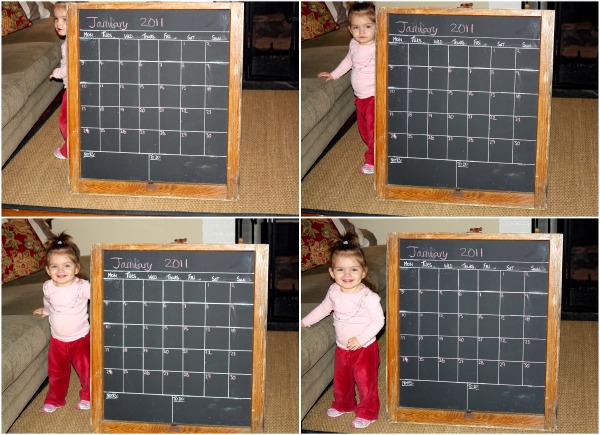 The Chalkboard Calendar will be housed on the wall in our office area.  It'll look so cute over our desk.  I'll be sure to take some pics of it!
Enjoy the rest of your day 🙂