Cancel Your Membership… To Clean the Plate Club!
Just because there's a plate full of food doesn't mean we have to eat every last bite! If we are truly physically hungry and we physically need to eat more food.. then we should eat.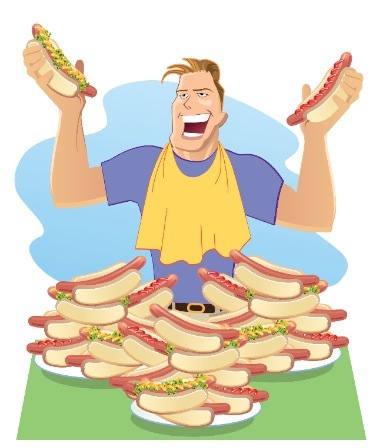 If we're eating our own portion controlled meal at home that's one thing… but if we're at a restuarant chances are we really don't need the 1200 or so calories we are about to consume.
You should know by now that I am not a proponant of dieting or ordering grilled chicken with steamed vegetables at a restaurant (unless that's what you really want).
I do believe in healthy eating, and I believe in eating what you love. Even if that means ordering the most decadant meal at a restaurant. But here's the thing… you don't have to eat it all.
Chances are…
If you order grilled chicken & steamed veggies…
Instead of that double bacon cheeseburger that you really want…
You probably won't be sastified…
And may end up looking for more food to satisfy…
In the end…
End up eating more calories than if you would have eaten ordering that bacon cheeseburger…
See where I'm getting at????
Make a committment to cancel your membership to "Clean the Plate Club!"
Just try it… for one week!
Here are the rules:
1) Each day, pick one meal and eat whatever you want/crave
2) You have to be truly physically hungry when you eat… not crazy starvation hunger… a comfortable hunger that doesn't make you crazy (think gurgles in your tummy & mild hunger pangs.)
3) When you get your food, take your time when you eat and really enjoy it!
4) Once you've eated half of your meal, take a break, and reassess your hunger. If you're still having hunger pangs, then eat half of what's left. Leave the rest.
Remember… don't think of this as wasting food… think of this as having an incredibly delicious meal the next time you're hungry.
Eat until your satisfied…
not bloated…
~~~~~~~~~~~~~~~~~~~~~~~~~~~~~~~~~~~~~~~~~~~~~~~~~~~~~~~~~
So, What do you think?
Are you a member of "Clean Your Plate Club?"
Can you try it? For one week?
This is something I work on everyday….