Cheddar Pretzel Melts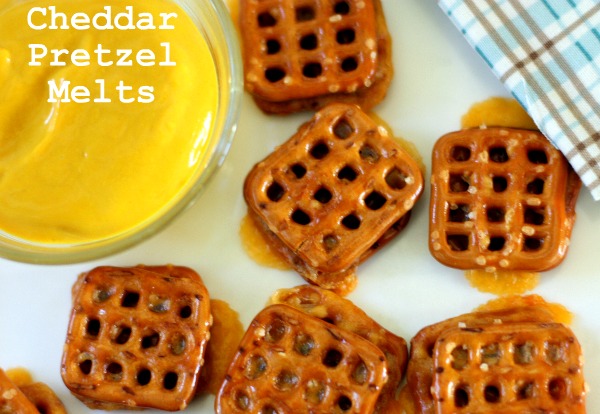 There seems to be a common theme this week.  Can you tell what it is?  I think the word I'm looking for is 'simple'
After my sickly weekend, I've had the desire to keep my food as simple as possible.  So far we've had a Bananaberry Smoothie and Granola Apple Moons.
These Cheddar Pretzel Melts fall right in with that simple theme.  They are as easy as they come. Served with your favorite mustard, they make for a perfect football watching snack, kiddie snack, or anytime snack.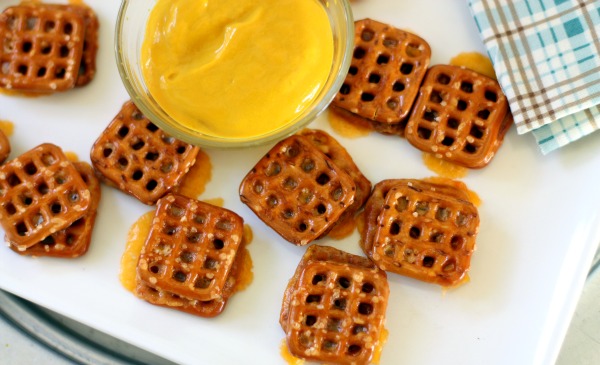 The beautiful thing about Pretzel Melts is you only need two main ingredients… pretzels, and your favorite cheese.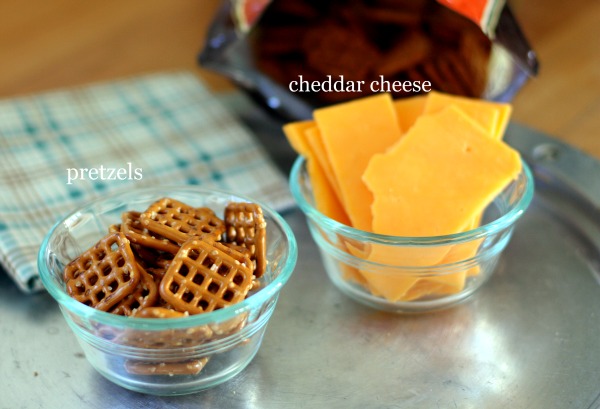 All you have to do is preheat the oven to 425 degrees, line a pan with parchment paper, and make these cute little pretzel & cheese sandwiches.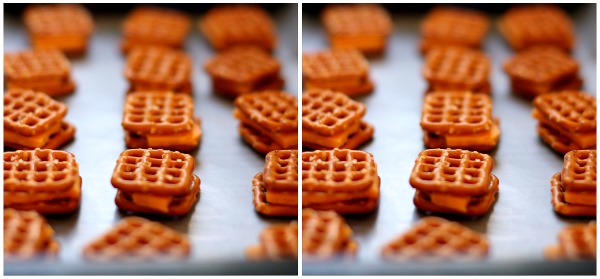 I used Snyders of Hanover Pretzel Snaps & Cracker Barrel's Sharp Cheddar Cheese, those are Mr. Weekly Bite's favorite 🙂
Bake for 5-7 minutes or until cheese is nice and melty.  Make sure to check the oven often, or your smoke alarm might go off like mine did.  Oops!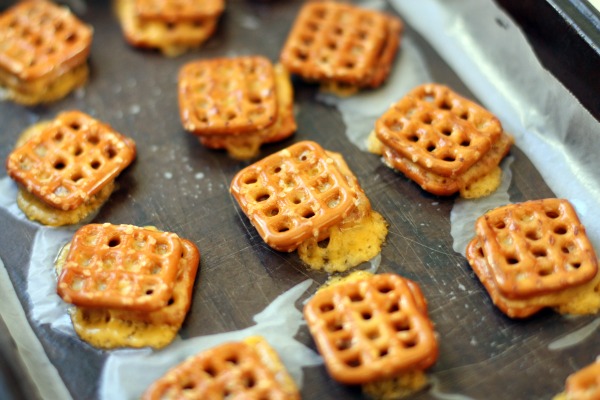 Remove the pan from the oven and let cool completely.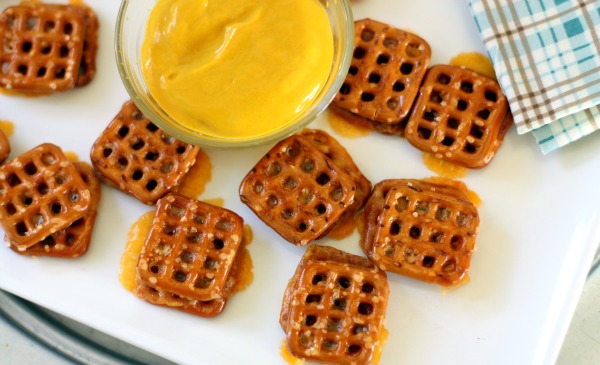 And there you have it! Salty, crispy, and cheesy.  Serve with your favorite mustard, whatever dip you like.
Happy Eating 🙂