kiddie breakfast: peachy keen smoothie + oat muffins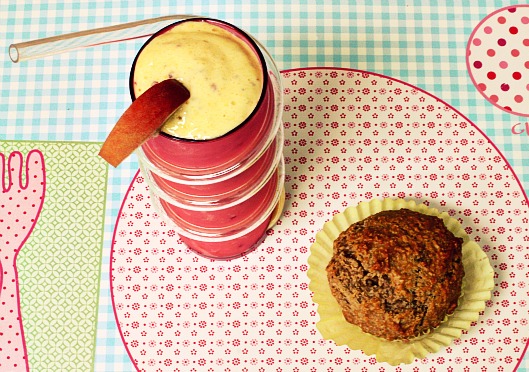 Breakfast is serious business in our house. Every morning this little face wakes up and the first thing she ask's for is food.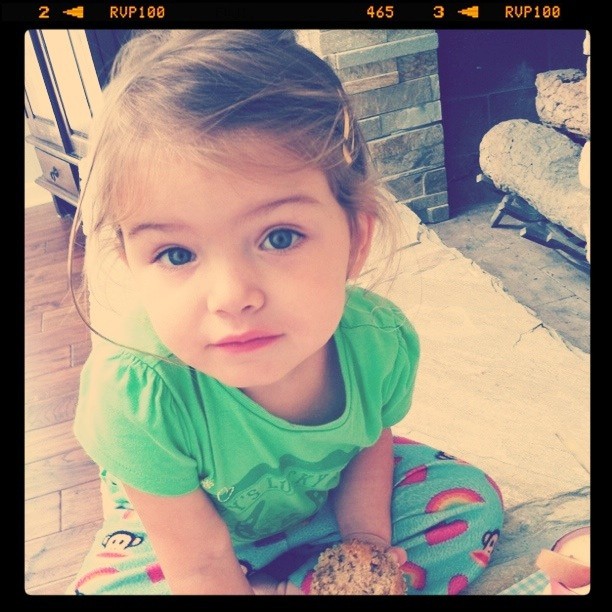 I do my best to cook her a solid meal like oatmeal, eggs, or french toast, but, between managing a 7 week old and getting M ready for school in the morning, sometimes quick and easy is exactly what we need.  Smoothies and muffins are perfect.
At some point during the week or the weekend, I like to cook a batch of oat bran muffins and I always make sure we are stocked with both fresh and frozen fruit for smoothie making.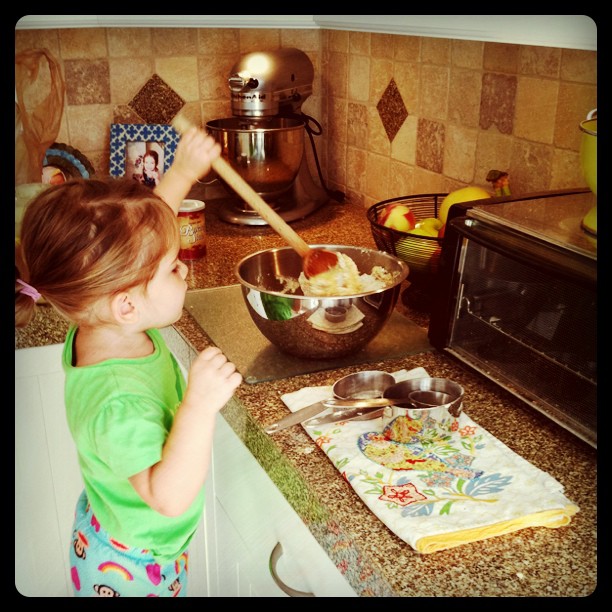 M is obsessed with smoothies.  Her flavor of the moment is peach. M's Peachy Keen Smoothie consists of fresh peaches, frozen mango chunks, a banana, and low-fat milk.
And of course, a super cute cup makes drinking smoothies extra fun.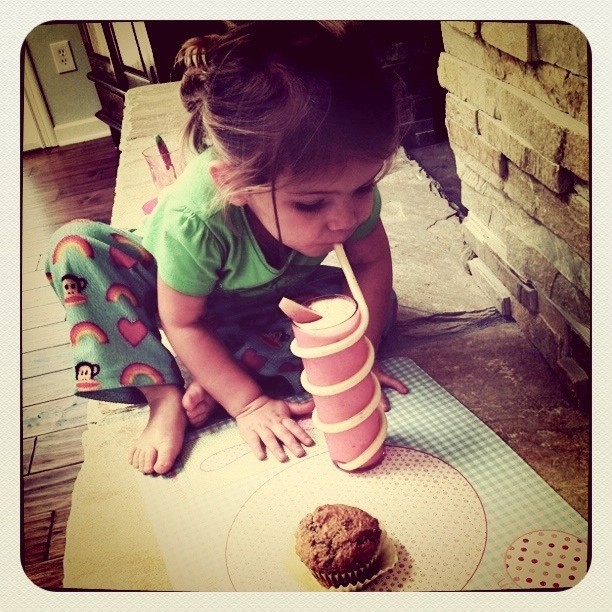 Smoothies + Muffins makes for a perfectly quick breakfast!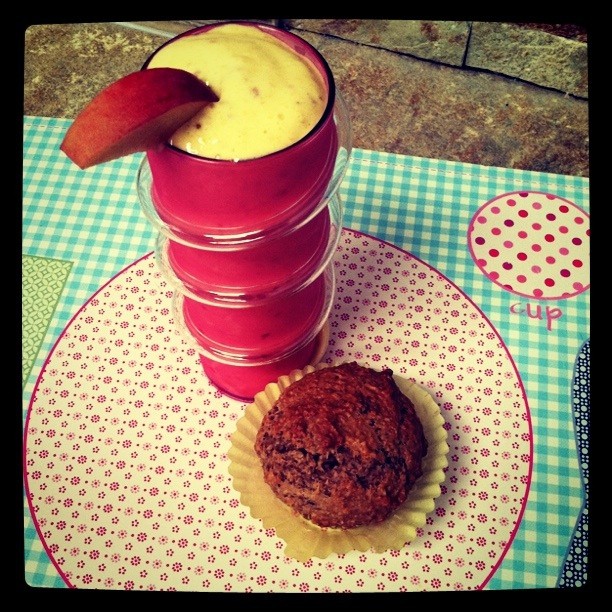 Peachy Keen Smoothie
Ingredients:
1 fresh peach, sliced or cubed
1 banana (can be fresh or frozen)
1 cup mango chunks (I use frozen, but fresh can be used as well)
1/2 cup low-fat milk (more if needed for desired thickness)
Place all ingredients in a blender or food processor. Blend until smooth & enjoy!
Oat Bran Muffins (adapted from Allrecipes)
Preheat oven to 400 degrees
Ingredients:
1 1/2 cup oat bran
1 1/2 cup whole wheat pastry flour (regular whole wheat flour)
1/2 cup brown sugar
1/2 tsp salt
1.5 tsp baking soda
1.5 tsp baking powder
1/3 cup vegetable oil
1 cup applesauce
2 eggs
Combine all dry ingredients in bowl and whisk until blended through. In a separate bowl, combine your vegetable oil, applesauce, and eggs. Add the wet ingredients to the dry ingredients. Stir until all ingredients are mixed through. Line a muffin tin with baking cup liners. Spoon batter into cups about 3/4 full (I like to use an ice scream scoop for accuracy). Bake at 400 degrees for about 12-15 minutes or until golden brown.