Mango-Coconut Popsicles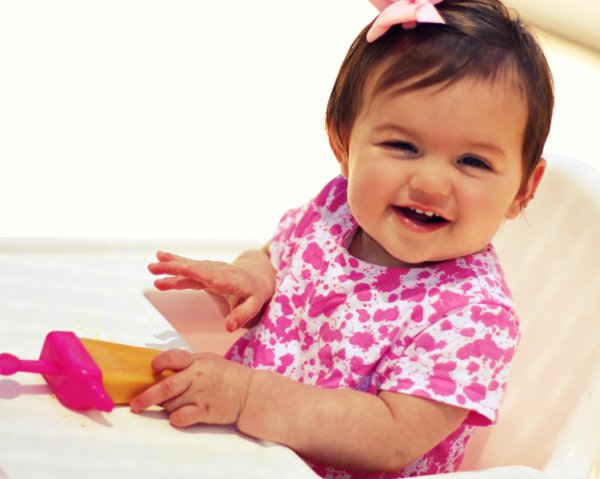 Popsicles are one of our most favorite things to make in the warmer months. My girls love making them and eating them 🙂
For our first popsicles of the season we went with Mango Coconut. All you need is a few fresh ripe mangos, light coconut milk, and some popsicle molds.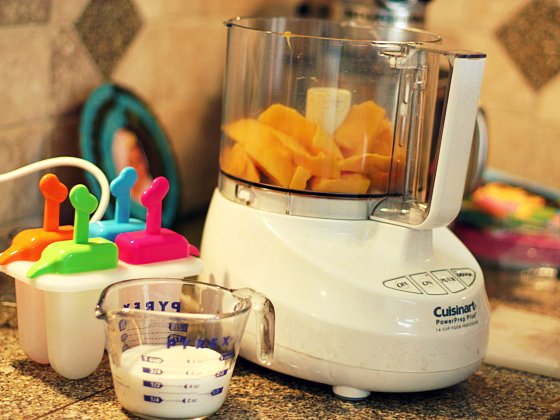 Add the mango and the coconut milk in a food processor or blender, and blend until smooth. You can add a little sweetener if you like, but if the mangos are ripe enough you shouldn't need any. Once the mixture is blended through, pour it in the popsicle molds and freeze for about 4 hours or overnight.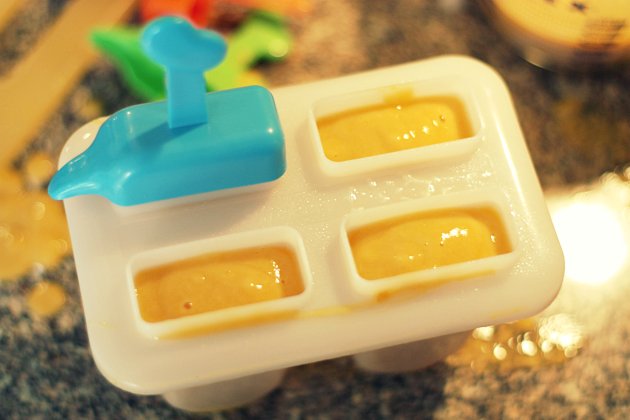 To remove the popsicles I usually run the a little warm water over the mold to make it easy.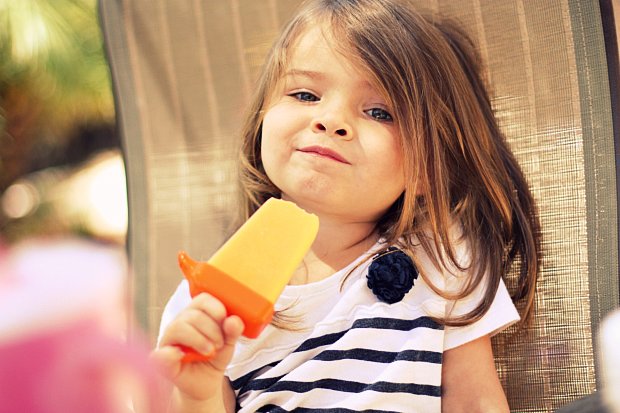 These were the perfect summer treat!
p.s. Be sure to check out my interview with Sprout TV on Raising a Healthy Eater.
Mango Coconut Popsicles
Ingredients
3 ripe mangos, chopped, skin removed
3/4 cup light coconut milk
Place ingredients in a food processor or blender and blend until smooth. Pour mixture in popsicle molds and freeze overnight.
Enjoy!!