Chocolate Candy Cane Coated Rice Crispy Balls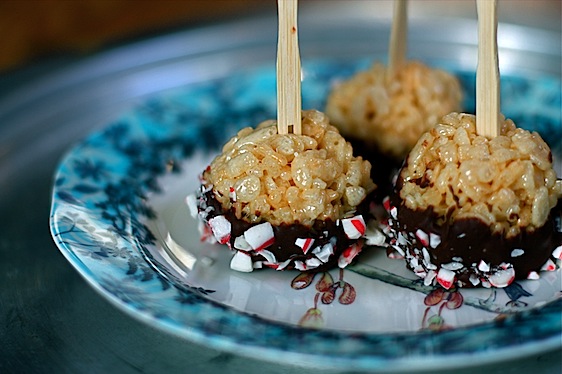 Today I am featuring another one of my favorite Holiday Treats.
These chocolate + peppermint dipped rice crispy balls are so easy to make. My kids love making these with me and they make the perfect little holiday dessert.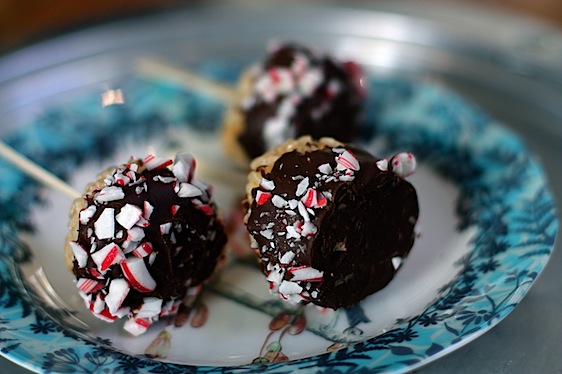 Here's how to make these easy Holiday treats:
First you want to get some candy canes, place them in a ziploc bag and crush them. You will need about 1 cup crushed candy canes.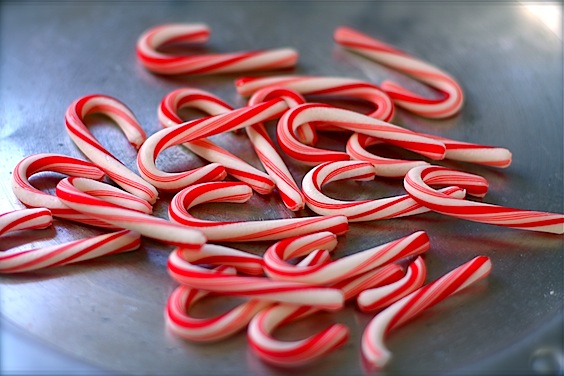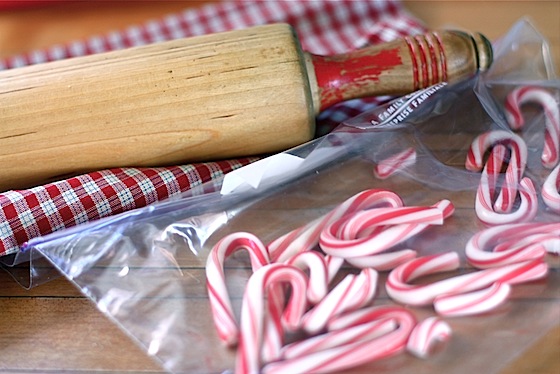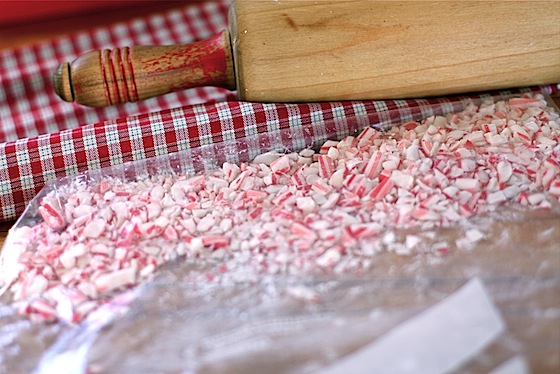 Next you want to make the rice crispy treats. You can follow the recipe on the box or you can make them like I do.
Whenever I make them per box directions, they always taste a little dry.
Here's how I make them.
5 cups rice crispy's
1 10 oz bag marshmallows
5 tablespoons butter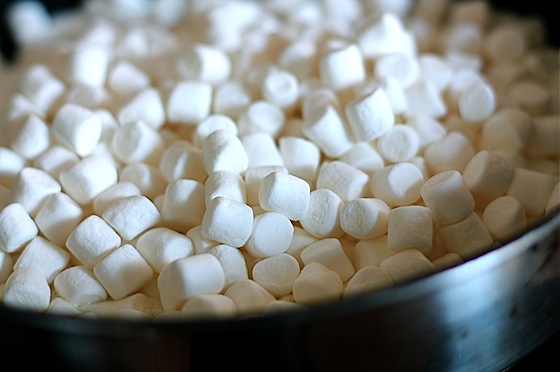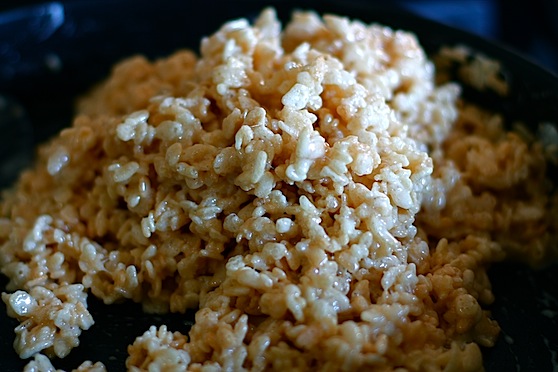 After you've made the rice crispy treats, set aside and let cool for a few minutes. If you try to form them into a ball too soon you'll
(a) burn your hands and (b) the ball won't form because the mixture's too hot.
While treats are cooling, set up a double broiler and melt your chocolate.
Take a small pan and fill it halfway with water. Place a heat resistant bowl on top. Bring the water to a boil and melt two cups of semi-sweet chocolate chips.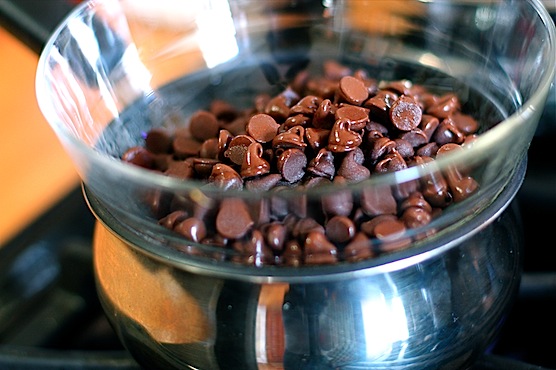 After the chocolate has melted, turn the heat to low, lay out a sheet of wax paper and form your rice crispy balls. I made mine the size of a ping pong ball.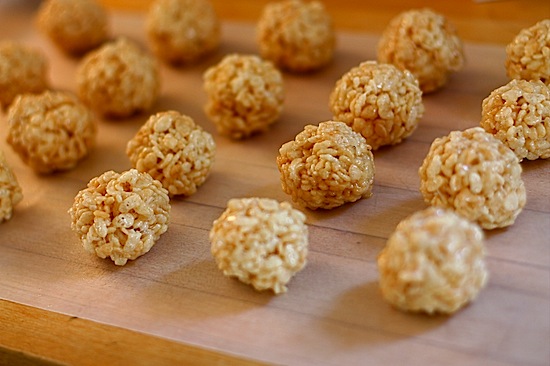 Once the treats are formed, insert your stick. I used these bamboo forks, but a tooth pick would work great.
Next you wanna dip the ball halfway in the chocolate, then sprinkle with peppermint candy. Place on wax paper and let cool until chocolate has hardened.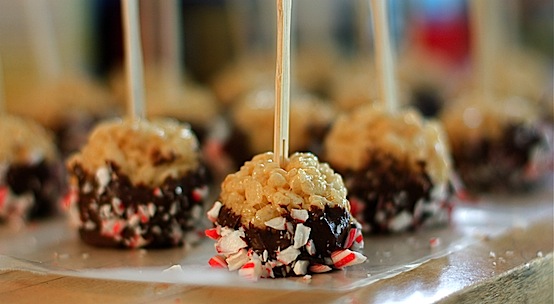 And there you have it…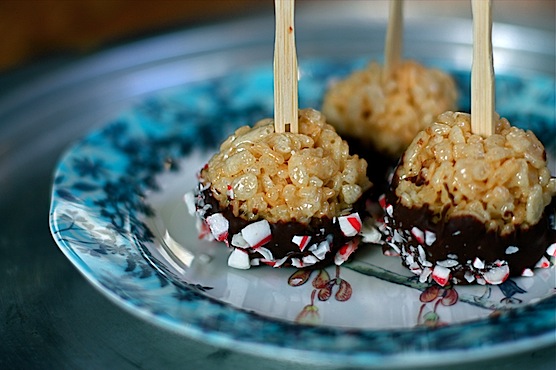 The cutest little rice crispy treats you've ever seen.
Enjoy!