honey-lime melon salad
Hi folks! I'm just dropping in quick to share a salad with you 🙂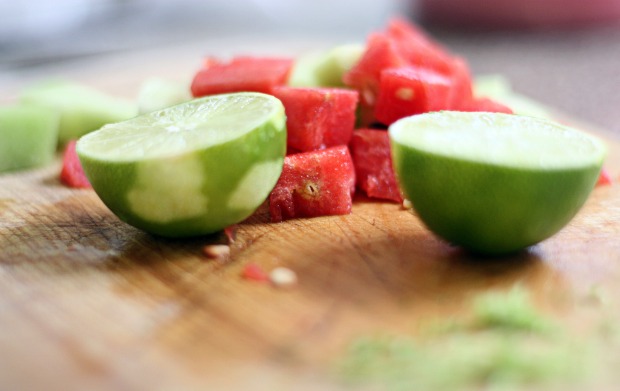 It's simple, refreshing, and super easy to make.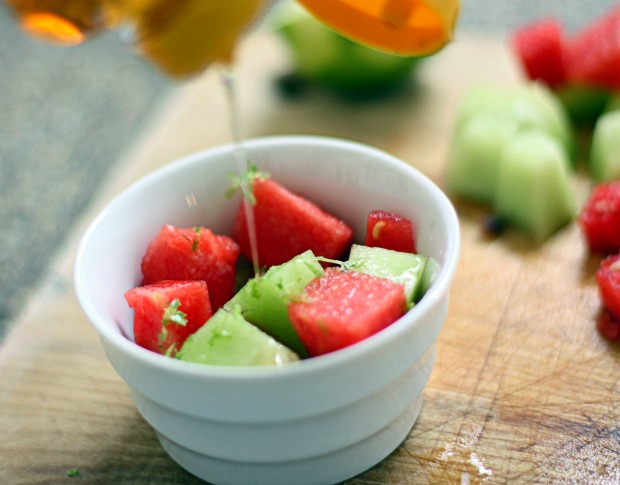 All you need is one cup of cubed watermelon, once cup of cubed honeydew melon, the juice of half a lime, about a teaspoon of lime zest, and a squeeze of honey.
You want to mix it all together and viola! The perfect cool refreshing snack for the summer!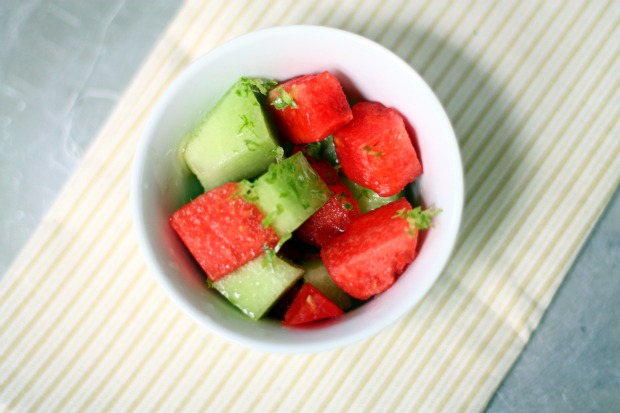 It's a good thing I have an entire container of this made! I'll be busy all weekend potty training a 2 year old. Good times 😉
Have a great weekend!
Honey-Lime Melon Salad
Ingredients:
1 cup cubed watermelon
1 cup cubed honeydew melon
1 tsp l ime zest
juice of half a lime
1-2 teaspoons honey for taste
Mix all together and enjoy 🙂