Matchstick Zucchini Fries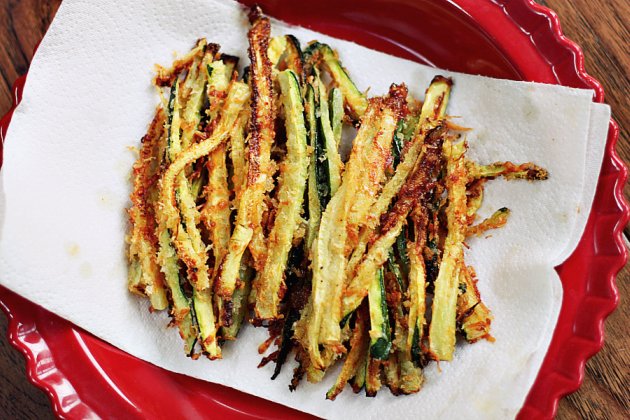 I can't believe it has been almost three years since I posted my original recipe for zucchini fries. Boy has my little blog changed since then.
I started making these as a healthy way to include veggies in M's meals. Now, almost three years later, both my girls love them and request them often. We ate these as a sub for fries along side our favorite turkey burgers.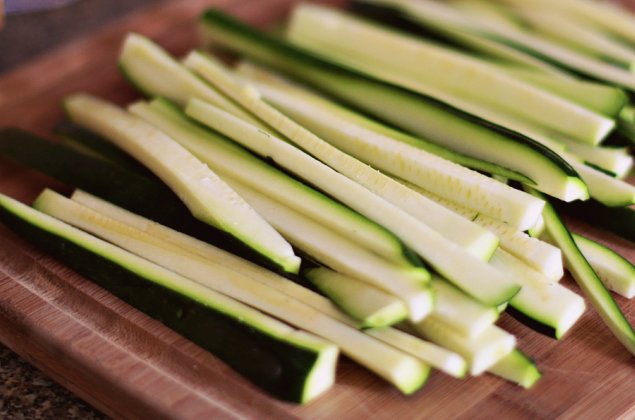 I didn't change much from my original recipe. I just sliced the zucchini in matchsticks and prepared as normal.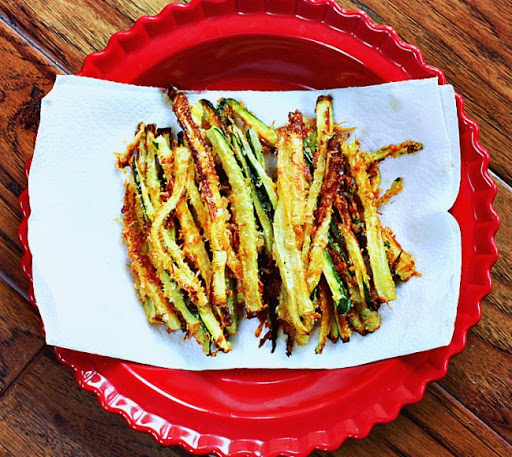 I hope your family enjoys them as much as mine did! And of course, my girls always eat these with ketchup 🙂
Matchstick Zucchini Fries
Ingredients:
3 large zucchini's cut into matchsticks
1 egg
1/4 cup low-fat milk
3/4 cup panko bread crumbs
3/4 cup shredded parmesan cheese
a few grinds of fresh black pepper
1/2 tsp kosher salt
olive oil
Preheat oven to 450 degrees. Cut zucchini into matchsticks. In a small bowl, whisk together egg and milk. Pour the egg mixture onto a large plate. In a separate plate, mix together the bread crumbs, parmesan, salt, and pepper.. Dunk the zucchini into egg mixture, then coat with bread crumb mixture. Place on foil lined pan sprayed with non-stick cooking spray and very lightly drizzle with olive oil. You only need about a tablespoon at the most. Bake for 25 minutes or until golden and tender.
Enjoy!!