Pecan Praline Strips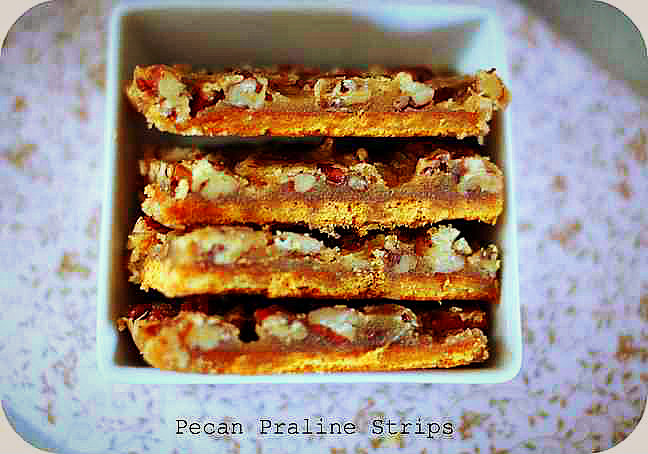 With the holidays coming up and decorations displayed in every retail space known to man, I thought it would be fun to share some of my favorite holiday recipes with you. The recipes I feature are those that I make every year. Today I am featuring my Pecan Praline Strips. These are the easiest to make and a huge favorite among family and friends.
Here's how to make these yummy treats!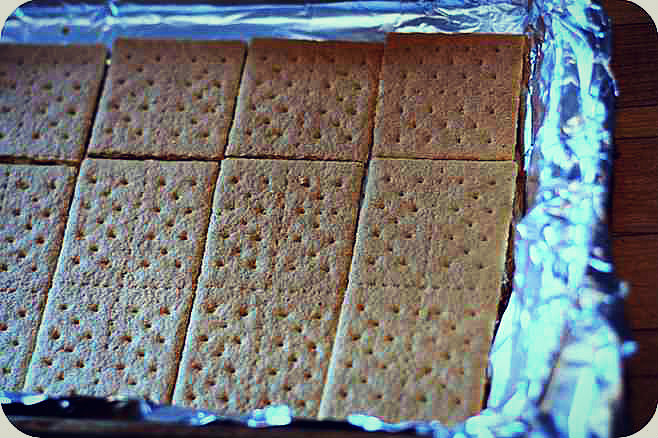 First thing you want to do is line small pan with foil or parchment paper. Next you wanna lay out about 12 graham crackers. More or less depending on the size of your pan. I used a 13 x 9 pan.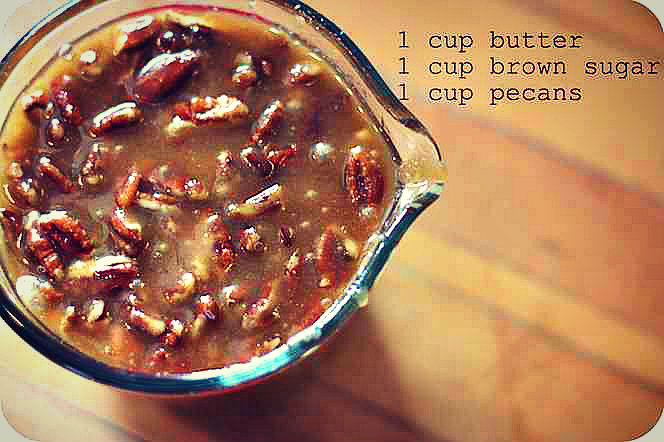 In a medium saucepan, melt 1 cup butter. Add in brown sugar and stir until dissolved. Stir in pecans.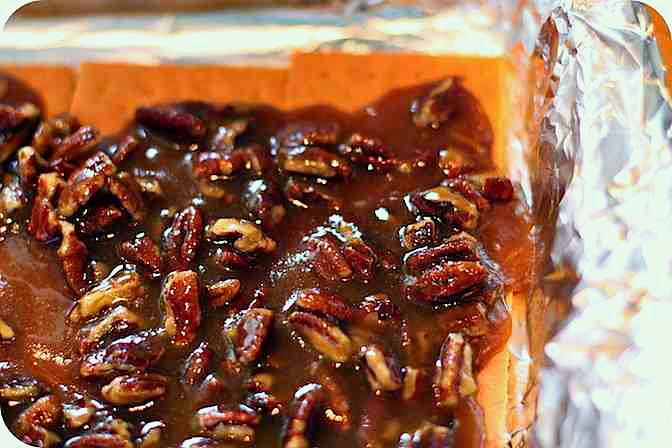 Pour sugar mixture over graham crackers. Spread evenly to make sure the graham crackers are coated.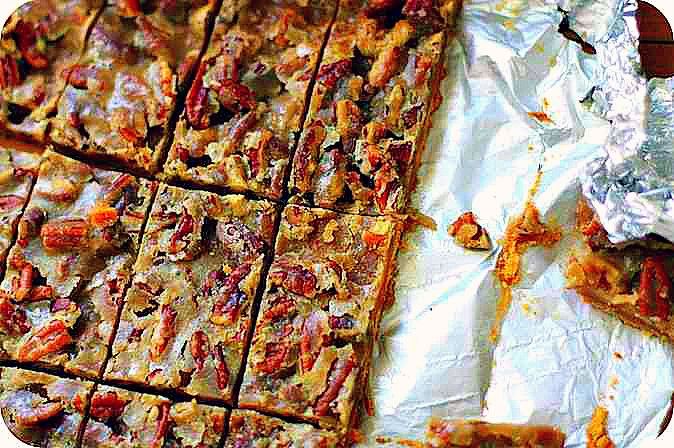 Bake at 350 degrees for 10 minutes.
Remove from heat and let cool completely.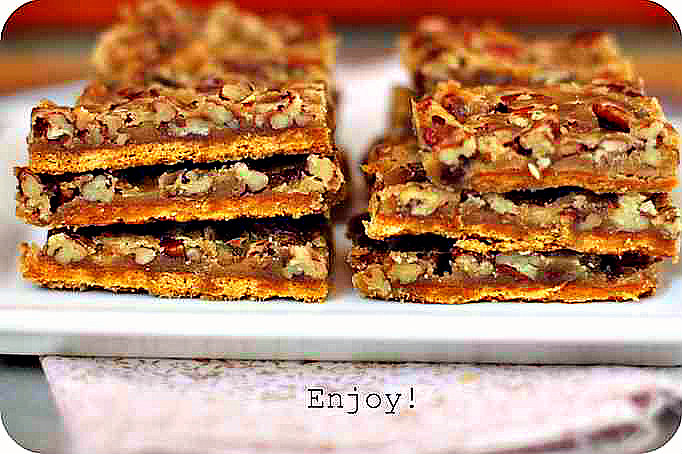 Cut into strips and enjoy!
Pecan Praline Strips
12 graham cracker sheets

1 cup butter
1 cup brown sugar
1 cup roughly chopped pecans
Preheat oven to 350 degrees. Line your pan with aluminum foil.  Evenly line the graham crackers on the bottom of the pan. Next pour your sugar pecan mixture over the graham crackers. Bake at 350 degrees for 10 minutes. Remove from oven and let cool completely. Once cool, cut into squares and enjoy!
Happy Cooking!!