Strawberry Banana Ring Popsicles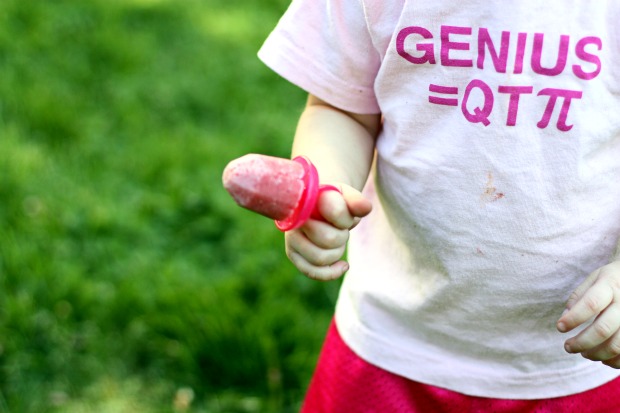 Aren't these the cutest things you've ever seen?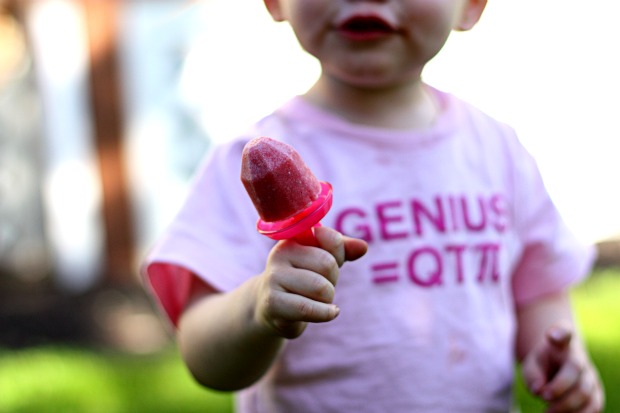 I spotted these cute ring popsicle holders on Amazon and bought them immediately! They are perfect for M's little fingers.
With the DC area experiencing temps in the mid 80's, I knew it was time for popsicle making season to begin.
I started simple with easy strawberry banana popsicles.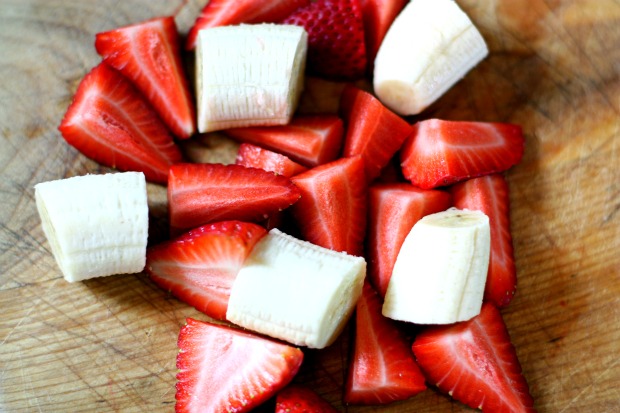 In a blender or food processor, combine 1 banana, 5-6 large strawberries, and a splash of orange juice. Blend away until all ingredients are nice and smooth.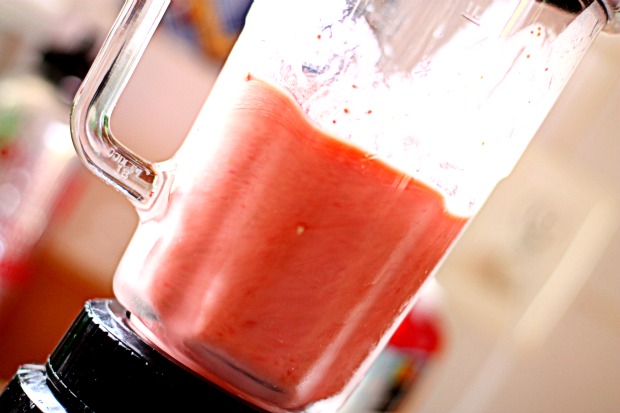 Fill your popsicle holders about 2/3's full. Place tops on holders and freeze for at least 4 hours or overnight.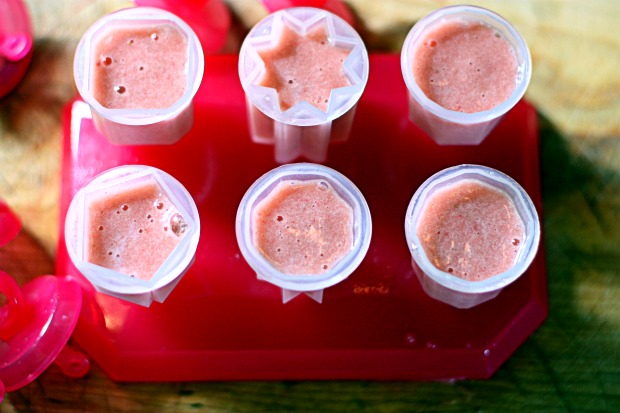 M was obsessed with these! She's always loved popsicles, but she was really diggin' the whole ring thing.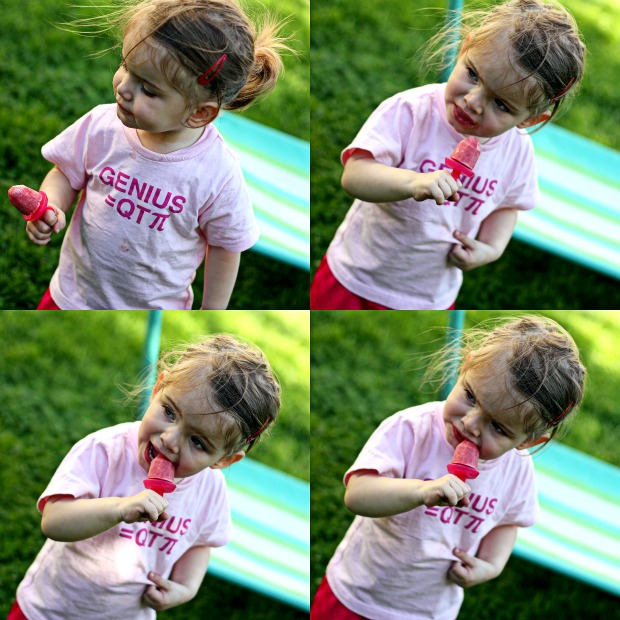 I've got all sorts of new popsicles flavors up my sleeve for the summer!
What's your favorite flavor?