Vegan Blueberry Banana Snack Cake
It's time for me to be honest with you…
I haven't been doing very much cooking.
I mean… I've been cooking and all, but nothing impressive. Just stuff so my family doesn't starve.
What's happening is the baby in my belly has been zapping just about every ounce of energy from my body, and whatever energy I have have left has been going to the house (and M). So cooking has not been high on my priority list… sorry folks.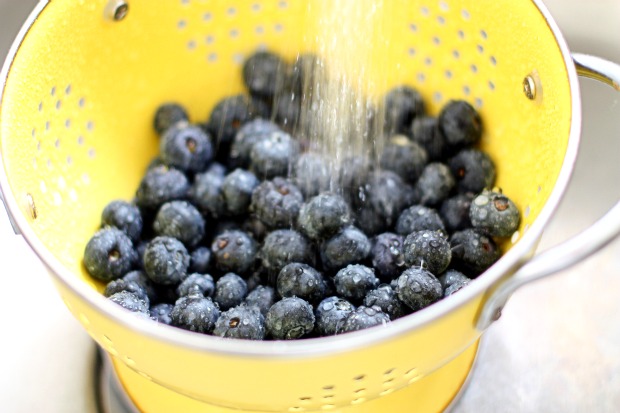 I did, however, manage to get my heinie to the farmer's market on Saturday and buy some of the sweetest blueberries I have ever tasted.
I dusted off my Kitchen Aide and made my family some Vegan Blueberry Banana Cake.
I'm not gonna lie… this stuff was good. Like really really good… bowl licking good.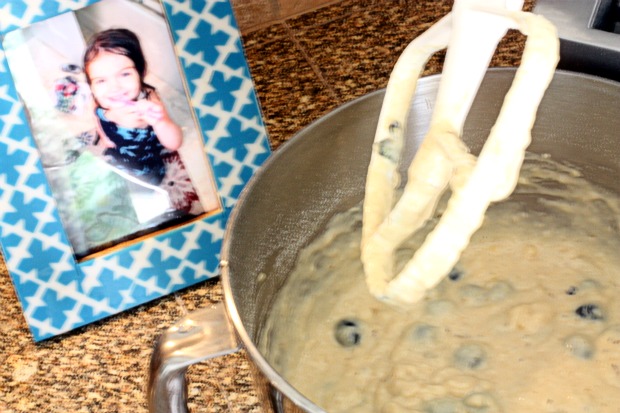 And it's vegan… so that counts as healthy… right?!
We've been eating this for breakfast, dessert, and snack time. Yum!
You should go make this. You won't regret it… promise 🙂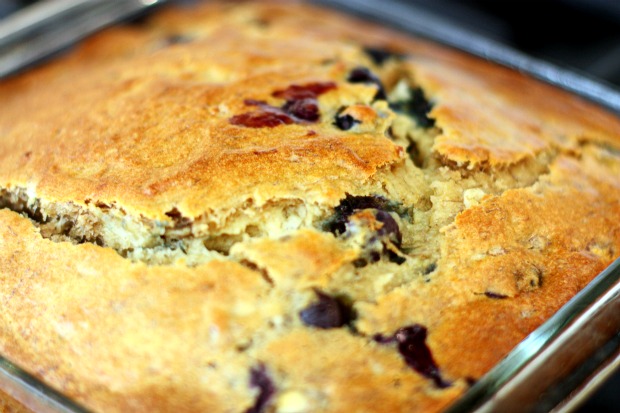 Vegan Blueberry Banana Snack Cake
Ingredients:
2 cups whole wheat pastry flour
1 1/2 teaspoons baking soda
1/2 teaspoon salt
1/2 cup sugar
1/2 cup canola oil
1/2 cup unsweetened applesauce
1 Tablespoon pure vanilla extract
4 over ripe bananas
1 cup fresh blueberries
Method:
Preheat over to 325 degrees
Spray and 8×8 inch square baking dish with nonstick cooking spray. Set aside.
Combine all dry ingredients in a bowl. Wisk together to sift. In a separate bowl, wisk together all the wet ingredients except the bananas. Combine wet with dry ingredients. Mix with electric mixer. Slowly work in bananas. Blend just until combined. You still want to see lumps of banana in the batter. Lastly, you want to fold in the blueberries.
Bake at 325 degrees  for 1 hour. After an hour do the toothpick test to check for doneness. If toothpick comes out wet, bake for additional 15 minutes until done.
Enjoy 🙂