Vegan Pumpkin Chocolate Chip Bundt Cake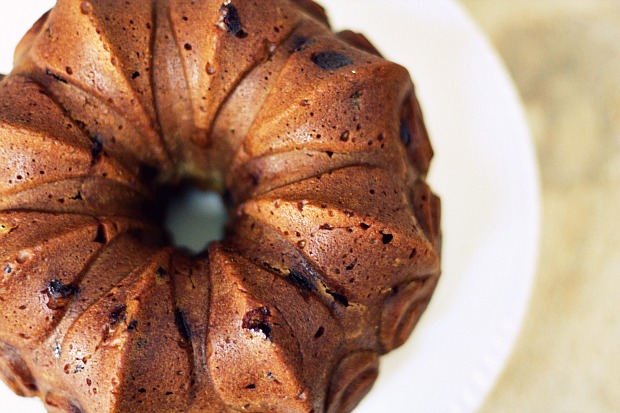 It's September, which means I'm craving the crisp breeze of Fall, leaves changing colors, and everything and anything that has to do with pumpkin. I learned last year when we moved here that San Diego doesn't get that Fall breeze or the seasonal change of colors. In fact, I learned that October and November can be some of the hottest months of the year.
One thing I can do is bring the pumpkin on. I will be drinking Pumpkin Spice Latte's even though it's 97 degrees out and I will be baking with pumpkin as much as possible forcing that delicious spicy cinnamon scent throughout my house.
This bundt cake is rich, moist, and the perfect start to the Fall season.
Vegan Pumpkin Chocolate Chip Bundt Cake (using a mini-bundt pan)
Ingredients:
1 1/2 cups sugar
3/4 cup vegetable oil
3/4 cup applesauce
1 15oz can pumpkin
1 tsp vanilla
3 cups whole wheat pastry flour
2 tsp baking soda
1/2 tsp salt
2 tsp pumpkin pie spice
1 cup semi-sweet chocolate chips
Preheat oven to 350 degrees. In a large bowl combine your flour, baking soda, salt, and pumpkin pie spice. Set aside. In a separate bowl combine your sugar, vegetable oil, applesauce, pumpkin, and vanilla. Using a standing or hand held mixer, mix until all ingredients are blending through. Slowly add your dry ingredients to the pumpkin mixture and mix until all ingredients are combined. Spray a large bundt pan with non-stick cooking spray. Pout batter into pan and bake at 350 degrees for 50-60 minutes or until a toothpick comes out clean when inserted.