What to do with those leftover Mashed Potatoes…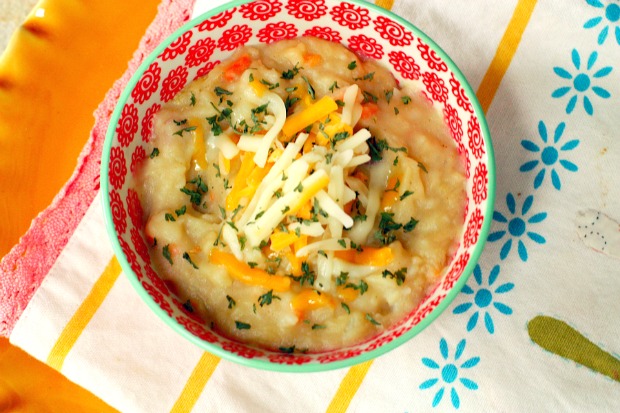 Wow… to say my life has been crazy is an understatement. Just over a week ago my 15 month old spilled  liquid on my Macbook Pro 🙁  The really sad part is this exact same thing happened almost two years ago with M. You'd think I'd learn my lesson by now, but  I turn my back for two seconds and  my Macbook was drenched in liquid. Not to get too depressing, but it was so bad they couldn't even recover any data :(. So learn your lesson from me. Back you your stuff! It's worth it.
Thanks to home owners insurance I have a new computer, minus all my old data.  But I am here for today to give you this fabulous recipe for creamy potato soup. It's the perfect use for all those leftover mashed potatoes you will have from Turkey day.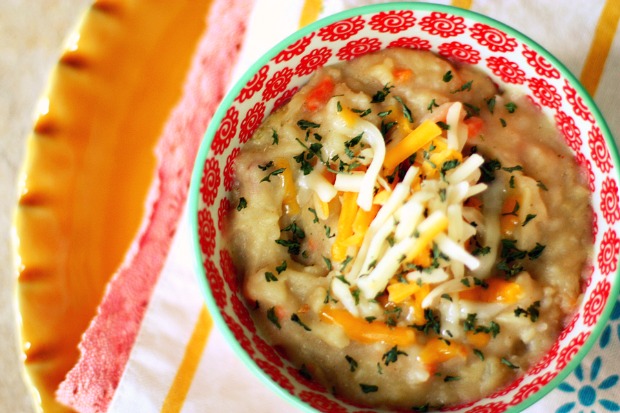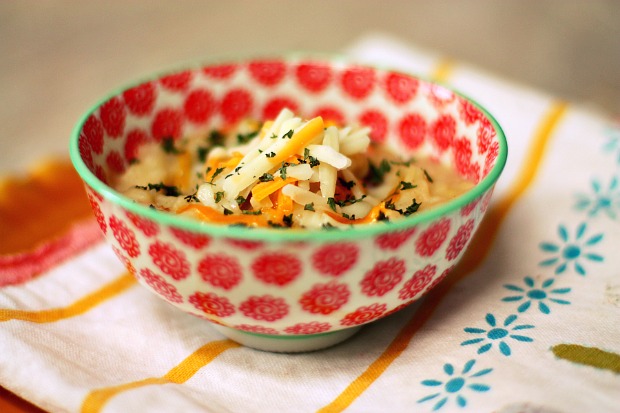 Creamy Potato Soup (loosely adapted from Allrecipes)
3 slices smoked bacon (finely chopped)
1 onion, chopped
1/2 cup chopped celery
1/4 cup chopped carrots
1 tsp garlic powder
2 tablespoons chopped fresh parsley
4 tablespoons all-purpose flour
2.5 cups chicken broth
1 1/2 cups 2% milk
2 cups mashed potatoes
1 tablespoon Worcestershire sauce
3/4 teaspoon celery seed
1/2 teaspoon seasoning salt
2 tablespoons dry white wine
salt & pepper to taste
Directions
In a large stock pot, saute bacon until cooked through. Adds onion, celery, carrots, garlic and parsley and cook in the bacon fat until tender. Sprinkle in flour and cook, stirring for 2 minutes. Add broth slowly, stirring as you add.
Add milk, potatoes, Worcestershire sauce, celery seed, thyme, seasoning salt, and dry white wine. Allow to simmer and thicken, stirring frequently, about 20 minutes. If soup is too thick, add a little more milk until you get your desired consistency. Garnish with cheddar cheese and serve warm.