Drink Booze + Stay Skinny?
I thought I'd start your Wednesday off with a dose of cuteness…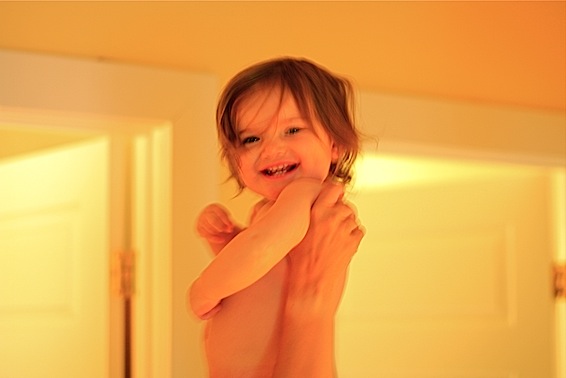 Moving on 🙂
I ran my 6 miles yesterday… it was rough. I think it was the humidity, combined with hills, combined with the jogging stroller. I had to stop and take a few breathers… which I'm totally okay with 🙂 I'm just saying… it was a tough run…
I was out of organic milk for M so I stopped by our local organic market and found this…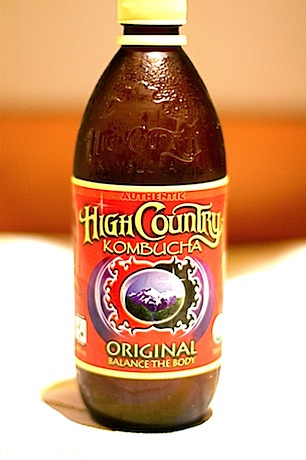 High Country Kombucha! I was drinking Synergy Kombucha until it was pulled from the shelves. Apparently, High Country is the first to complete the new labeling requirements which shows it has a lower alcohol content. I read that Synergy is suppose to be back on the shelves at the end of August. Yay! Both brands are still natural and raw. This was my first time drinking High Country. It was good, but not as good as Synergy. I missed the tanginess of Synergy and the fizz. High Country isn't very fizzy. I'm interested to see if Synergy tastes the same as it did before… I hope so 🙂
About a week ago I was sent some Kerrygold Irish Butter to try out. Two pounds to be exact…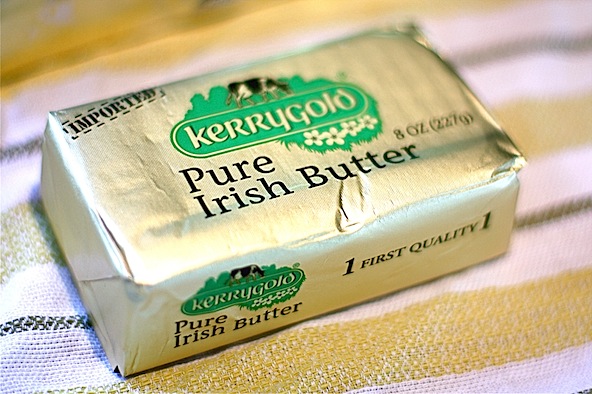 I've never tasted or cooked with Irish Butter before… so this was a first for me.
If you're like me, you have no idea what the difference is between Irish Butter and regular butter.
Here's the scoop:
Their cows are fed a year-round grass fed diet which produces very sweet, creamy milk. Their butter taste deliciously sweet and creamy! I had a little taste test at home and spread a piece of toast, half with Irish Butter, and the other half with Land O'Lakes Butter. There was a distinct difference in the two. The Irish Butter had a very rich taste.
I pondered on what to do with it…. since I hadn't baked in ages, I thought I'd bake some good ole' chocolate chip cookies.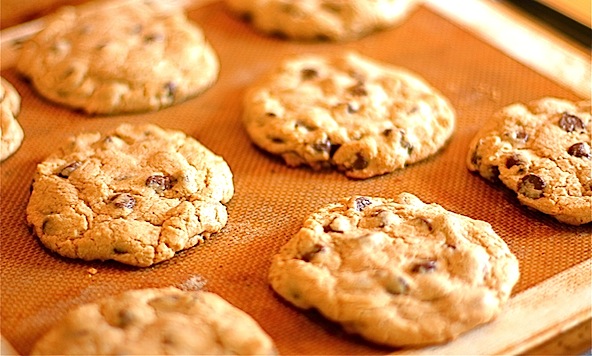 I've always loved this particular recipe… it could just be mental… but I swear these tasted better! They were incredibly flakey and soft. You could taste the butter. Half a pound of Irish Butter went into this recipe.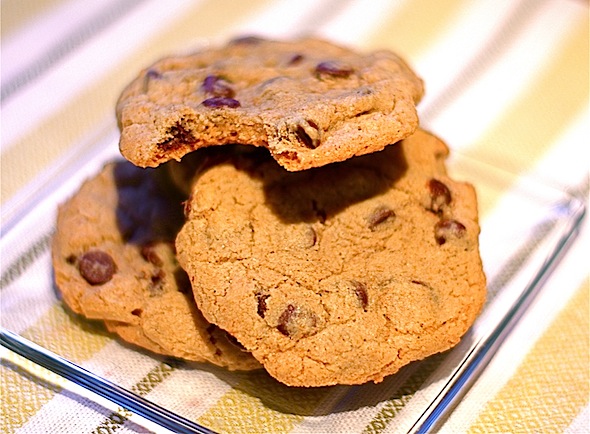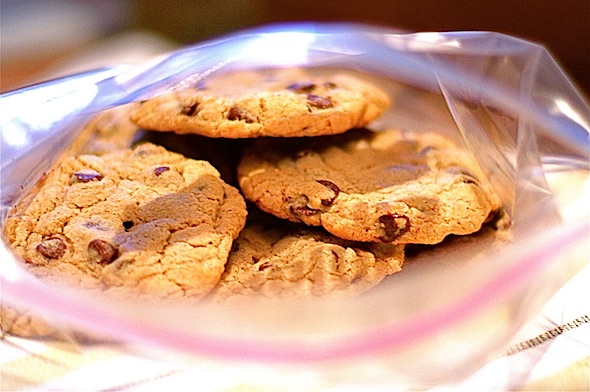 Here's what went into the cookies:
8 oz Kerrygold Irish Butter
1/2 cup granulated sugar
1 1/2 cups light brown sugar
2 eggs
1 tablespoon vanilla extract
2 1/2 cups all purpose flour
1 tsp kosher salt
1 tsp baking soda
1 1/2 tsp baking powder
18 oz (1.5 bags) semi-sweet chocolate chips
Preheat oven to 360 degrees.
In a separate bowl, sift flour, salt, baking soda, and baking powder. Set aside.
In a mixer, beat together butter and both sugars for about 3 minutes until light and fluffy. Add eggs and vanilla. Beat for additional two minutes. At low speed, slowly incorporate flour mixture. Mix until combined. Fold in chocolate chips.
Drop by giant tablespoon full onto cookie sheet lined with silpat or parchment paper. Make sure cookies are at least 2 inches apart. Bake for 13 minutes until edges are lightly golden. Remove from oven. Let sit for 2 minutes, than carefully transfer cookies from cookie sheet to cooling rack. Enjoy 🙂


Drink Booze & Stay Skinny?
I love it when I read headlines like this. Drink alcohol and stay slim? Of course!?!! How could you not be intrigued by this…
A study in the Archives of Internal Medicine found that women who drank about one alcoholic beverage a day gained less weight over a 13 year period and were 30 percent less likely to become overweight and obese then nondrinkers.
Obviously, this doesn't mean we should start to booze it up… we all know that drinking too much is not only unhealthy, but can lead us to the all night burrito bar 😉 The article suggests that maybe women who imbibe tend to eat less to compensate.
Here's my two cents:
I'm all about having a night cap every now and again… but you all know I'm NOT a fan of counting calories. I do listen to my body, and I treat a cocktail like food. It never replaces food for me… but I do consider that fact that overdoing it is the same as overeating. I love having a glass of wine in the evening… and I think about that when planning my meal. The same rule goes when I eat out. My favorite drink of all time is a margarita. I can't go to a mexican food restaurant and not order one. But I do know they are loaded with calories. I'm always mindful of what I order and how much I eat. Sometimes I finish my drink, sometimes I don't. This study is saying the same thing we already know… those who eat and drink in moderation are more likely to maintain a healthy weight then those who consistently overindulge.
What about you? Do you find that you eat less when you drink?