Easy Applesauce Cake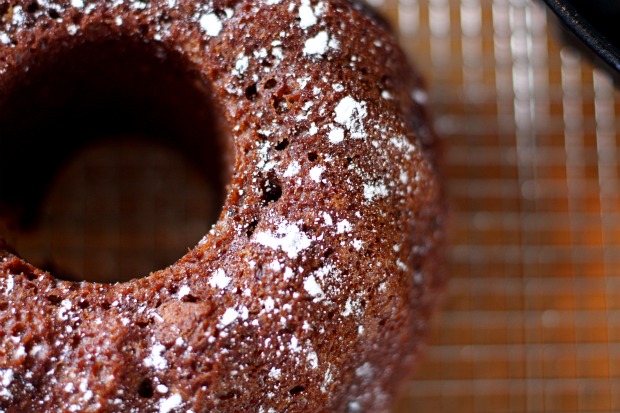 I know, I know… another bundt cake. I just can't help myself. I have so many bundt cake pans, and everything looks cuter in bundt cake form, right?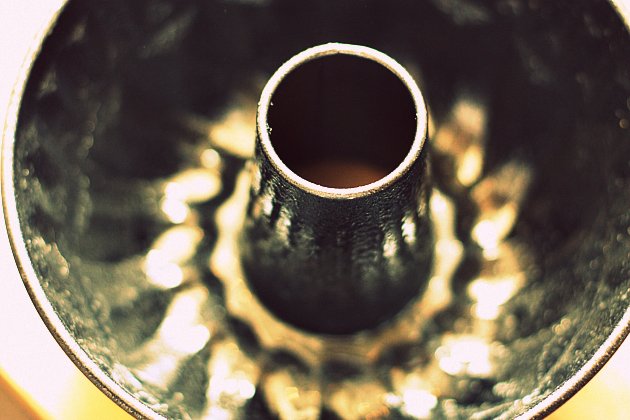 With the abundance of apples this season I thought an applesauce cake would fit right in. Especially if you go apple picking and end up with dozens and dozens of apples. All you have to do is make some applesauce with those apples, and a cake is born.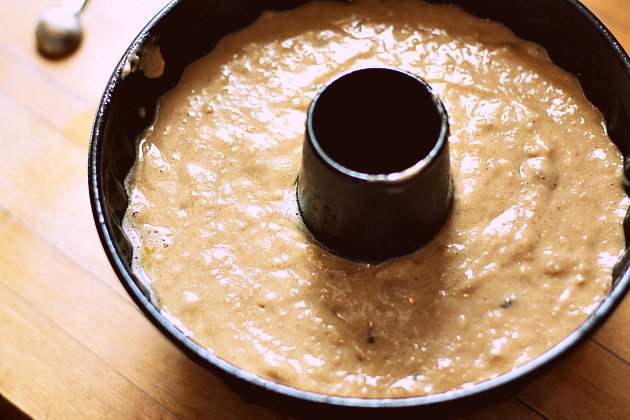 I used a mini bundt cake pan for this recipe and it pretty much maxed out the pan. If you don't have a bundt cake you could easily use an 8×8″ square pan to make this. It's delicious, easy, and perfect for the fall seaon!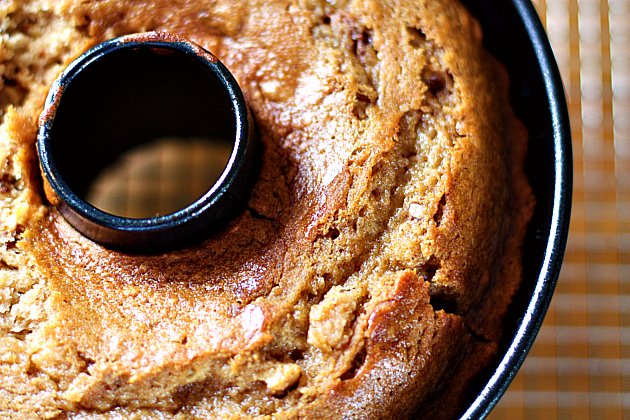 Grab your cutest little bundt cake pan and bake away!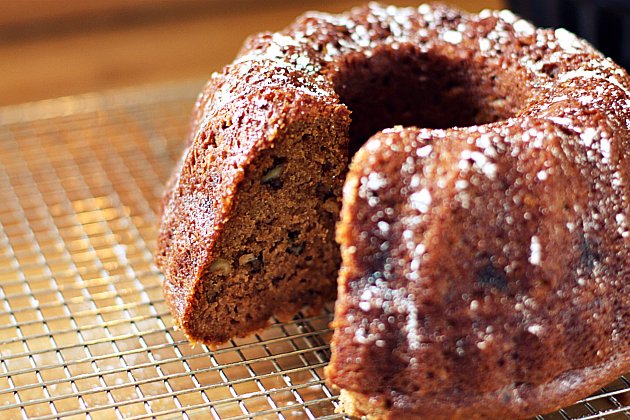 Ingredients
2 1/4 cup whole wheat pastry flour (all-purpose flour can be used too)
2 tsp baking soda
3/4 tsp salt
1 tsp cinnamon
1/4 tsp nutmeg
2 cups brown sugar
2 cups unsweetened applesauce
2/3 cup canola oil
2 eggs
1 tablespoon vanilla
1/2 cup chopped walnuts
powdered sugar (optional)
Directions:
Preheat oven to 350 degrees. Spray your bundt pan with nonstick cooking spray & set aside.
In a large bowl, combine your flour, baking soda, salt, cinnamon, & nutmeg. Mix well and set aside. In a separate bowl, combine your sugar, oil, eggs, & vanilla. Using a whisk, mix together until nice and smooth.
Pour your wet ingredients into your dry ingredients. Using a spoon, stir gently until combined. Fold in your walnut. Pour mixture into prepared bundt pan.
Bake at 350 degrees for 45-50 minutes or until firm to the touch & toothpick comes out clean when inserted. Place cake on cooling rack and let cool completely in pan. Once cooled, invert cake and remove from pan. Dust with powdered sugar & Enjoy.