Easy Applesauce Cake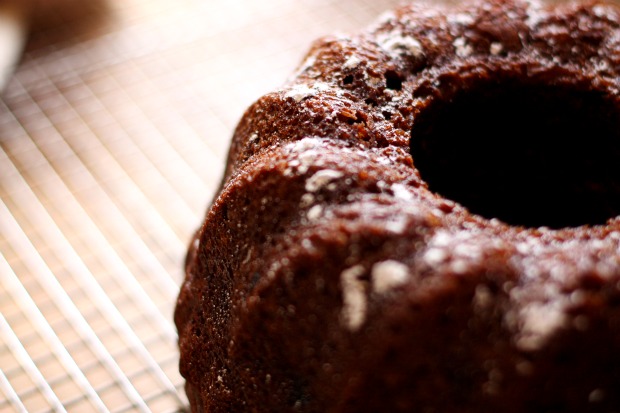 Mr. Weekly Bite & I are finally coming to the realization that we'll be moving across the country in just over a month. We spent the weekend cleaning out our kitchen cabinets and our basement. It's truly amazing how much junk we've accumulated in the five years we've lived here. The amount of cups and plates we have that never get used is unreal.
During my kitchen cleaning process I discovered not one, not two, but four bundt pans that haven't been used in close to 3 years. I purchased one for myself, the others were gifts. After staring & admiring my cutest mini-bundt pan , I decided to put it to good use and make us a little cake 🙂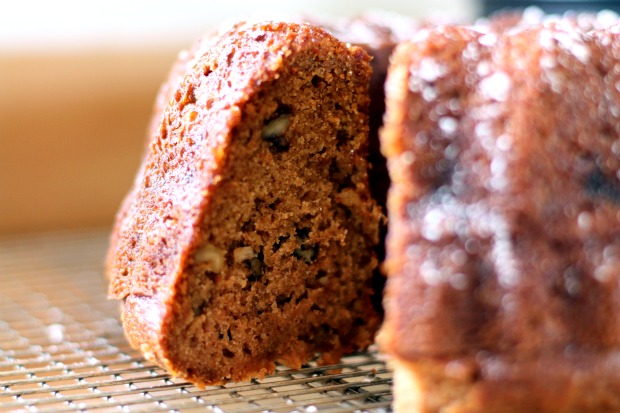 Applesauce cake is one of Mr. Weekly Bite's favorites. I'm pretty sure he'd eat this all day… and nothing else. Expect for maybe Crystal Light (he goes through a gallon a day) 😉
This applesauce cake is one of the easiest to make. You don't even need a mixer.
To start, you want to gather all your dry ingredients (except sugar).
FLOUR + BAKING SODA + SALT + CINNAMON + NUTMEG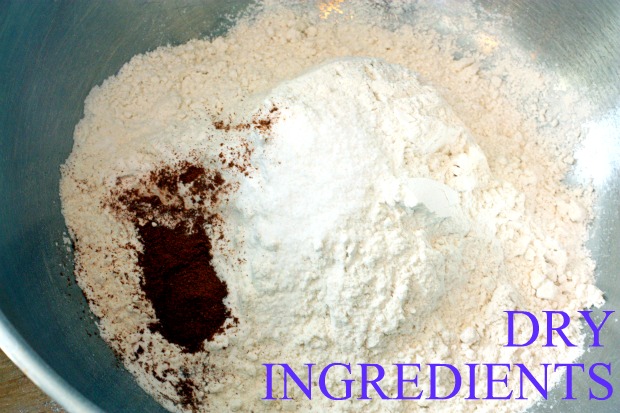 Next you want to combine your sugar with the wet ingredients.
BROWN SUGAR + CANOLA OIL + EGGS + VANILLA + APPLESAUCE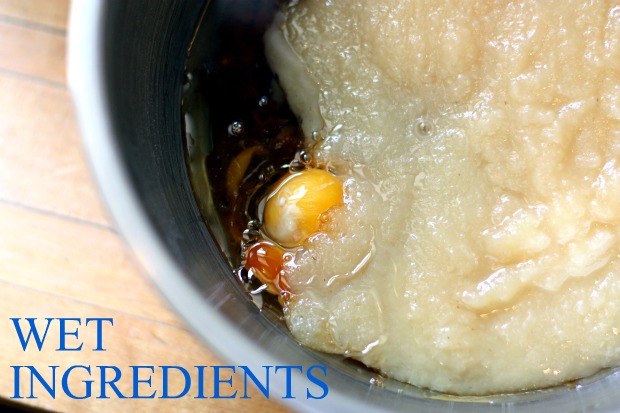 Mix the wet with the dry & fold in some walnuts.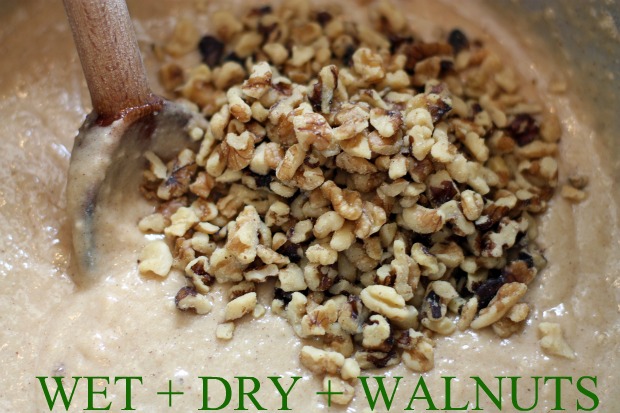 Grab the your cutest bundt pan and bake away 🙂
Ingredients
2 1/4 cup whole wheat pastry flour (all-purpose flour can be used too)
2 tsp baking soda
3/4 tsp salt
1 tsp cinnamon
1/4 tsp nutmeg
2 cups brown sugar
2 cups unsweetened applesauce
2/3 cup canola oil
2 eggs
1 tablespoon vanilla
1/2 cup chopped walnuts
powdered sugar (optional)
Directions:
Preheat oven to 350 degrees. Spray your bundt pan with nonstick cooking spray & set aside.
In a large bowl, combine your flour, baking soda, salt, cinnamon, & nutmeg. Mix well and set aside. In a separate bowl, combine your sugar, oil, eggs, & vanilla. Using a whisk, mix together until nice and smooth.
Pour your wet ingredients into your dry ingredients. Using a spoon, stir gently until combined. Fold in your walnut. Pour mixture into prepared bundt pan.
Bake at 350 degrees for 45-50 minutes or until firm to the touch & toothpick comes out clean when inserted. Place cake on cooling rack and let cool completely in pan. Once cooled, invert cake and remove from pan. Dust with powdered sugar & Enjoy.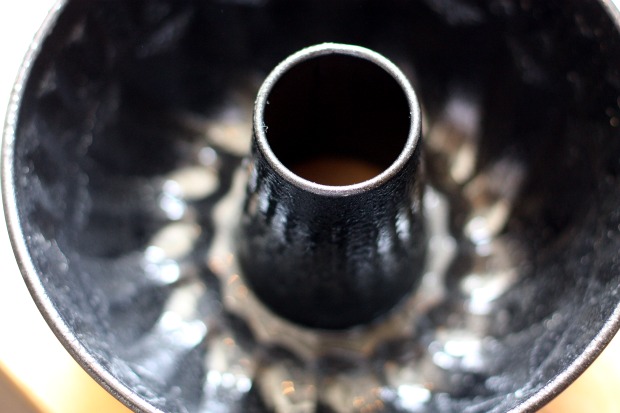 This made for the perfect afternoon snack! (With a glass of milk of course 😉 )