Easy Gorgonzola Bread With Walnuts & Onion Confit
Don't worry… I haven't gone all gourmet on ya'.
I've been hoarding this recipe post for weeks… and now I'm finally able to share it!
Don't let the big name fool you. This bread is super easy to make…. promise!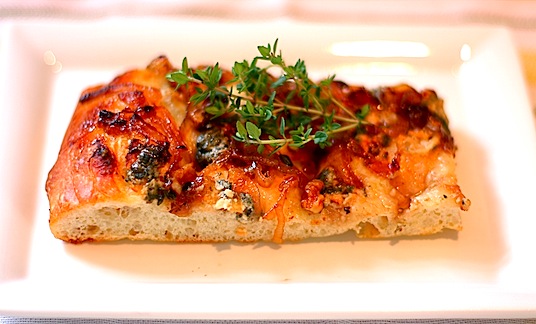 The recipe for this bread revolved around this….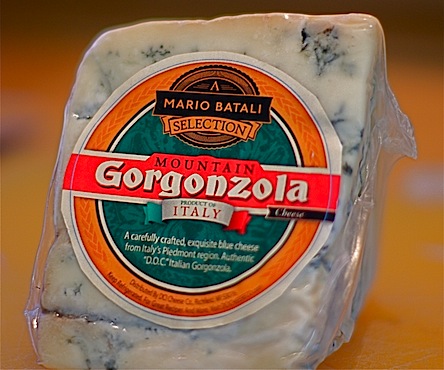 Sam's Club's Mario Batali Mountain Gorgonzola. Look at how beautiful that cheese looks! Wow!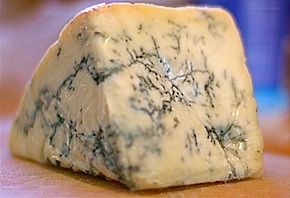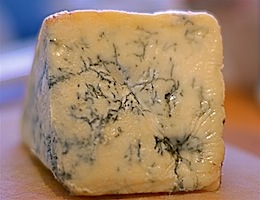 I also have to give a big shout out to my friend Rebecca Underly. She was the heart and soul of this recipe!
To make this bread, here's what you're gonna need:
1 pre-made store bought pizza dough (uncooked)
5 tablespoons olive oil
1/2 cup chopped walnuts
3/4 cup crumbled gorgonzola
7 medium size onions, thinly sliced
1/4 cup cassis (or framboise)
1/4 cup sugar
1/4 cup red wine vinegar
1 tablespoon fresh thyme
Take a large sheet pan and drizzle with a little olive oil. You want to drizzle just enough so the pizza dough doesn't stick to the pan.
Place the pizza dough on the pan and stretch it out over the baking sheet. The pizza dough will most likely spring back into a ball. When it does that, go ahead and let the dough sit on the pan at room temperature so it can relax for a bit. While the dough is resting, you want to get started on the onions.
Now, I have to warn you… these onions take a while to make, so make sure to plan around that.
Take 7 onions and thinly slice them. Place the onions onto a large sauce pan that's been drizzled with a little olive oil. Now, I know what you're thinking…. seven onions is a lot… but don't worry… they'll cook down quite a bit.
This is what seven onions looks like… and they haven't even cooked down all the way yet.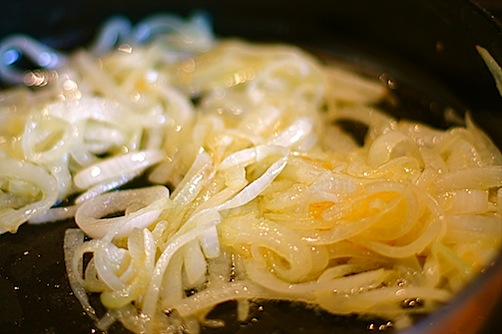 Cook the onions for 30 minutes until soft and golden. Add 1/4 cup of sugar and cook for an additional thirty minutes. Be sure to stir the onions several times so they won't burn. Next, add 1/4 cup cassis and 1/4 cup red wine vinegar. Cook for additional 10 minutes until all the liquid is evaporated. The onions will have a nice reddish brown color when they're ready. Once they're ready, let em' cool for a little while.
While the onions are cooling, stretch the pizza dough out over the entire pan. I used a 11×13″ cookie sheet and that worked fine. Once the dough is stretched out, take your fingers and press little dimples all over the dough. Drizzle about two tablespoons of olive oil over the dough. Next, evenly sprinkle the walnuts and gorgonzola over the pizza dough. Top with the onion confit and finish it off with a sprinkling of fresh thyme.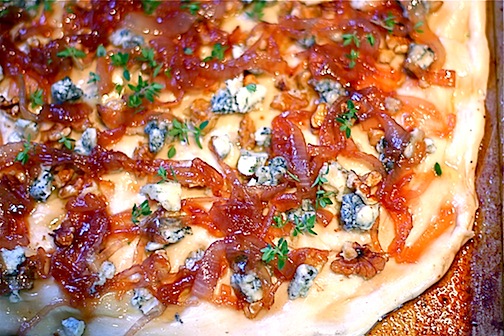 Bake in an oven that's been preheated to 475 degrees. Bake for 20 minutes or until bread is golden and crusty.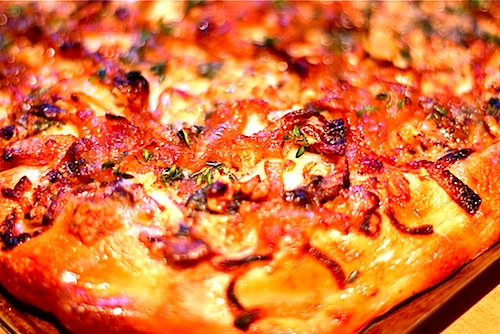 You guys, this bread is incredible! Out of this world! And… its easy too!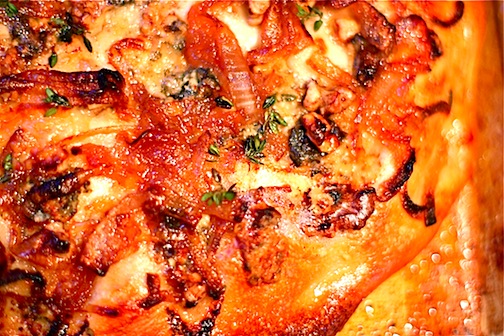 You want to serve this bread warm or at room temperature. You'll get about 24 slices out of this.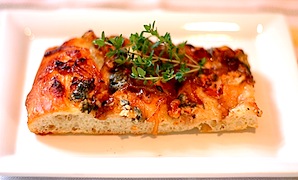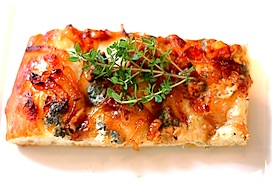 This is the perfect accompaniment to a fall meal, or on its own with a nice glass of wine.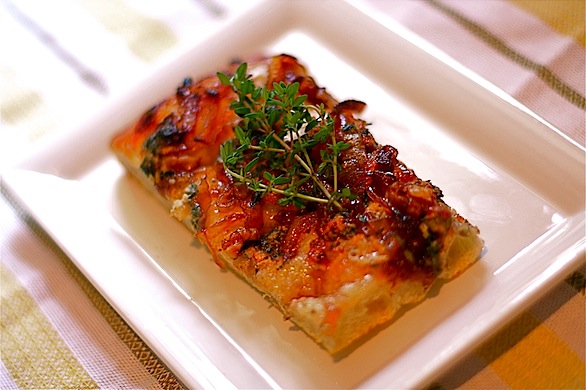 I'm actually making this for my Mommy Happy Hour today!! Hope they like it!
The lovely people at Sam's Club provided me with samples of their latest line of gourmet cheeses. You can learn about additional cheeses Sam's Club has to offer at this site and enter for a chance to win a trip to Paris!"
You can also visit Sam's Fall Harvest site. The site will include information on their new line of gourmet cheeses, décor and items for Fall Harvest parties.
All of the opinions I've expressed are my own. Sam's Club provided me with compensation for my participation in the featured cheeses campaign.

~~~~~~~~~~~~~~~~~~~~~~~~~~~~~~~~~~~~~~~~~~~~~~~~~~~~~~~~~~~~~~
This bread is quickly becoming my new favorite fall cheese recipe!
What's your favorite fall cheese recipe?