Glitter Galore!
Saturday was our first ever mother/daughter crafting experience. I think I was more excited about this than she was (she had no idea how much fun was to be had).
Our project to was make ornaments from those little tin stars I purchased last week. After trip to Michael's, we were ready to start.
Knowing glitter was involved, I taped newspaper to the table. (I should've laid it on the floor too 😉 )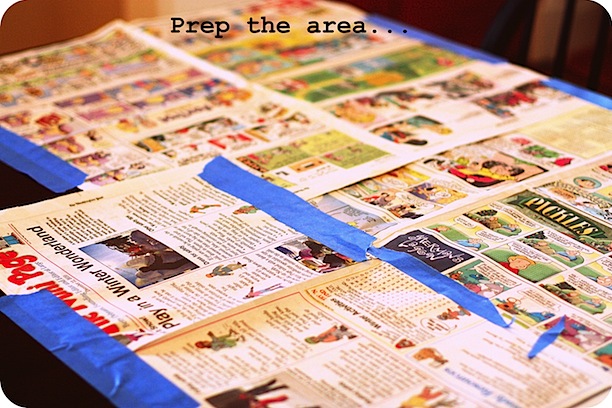 We gathered all the supplies….
Tin stars, string, glitter, and glue….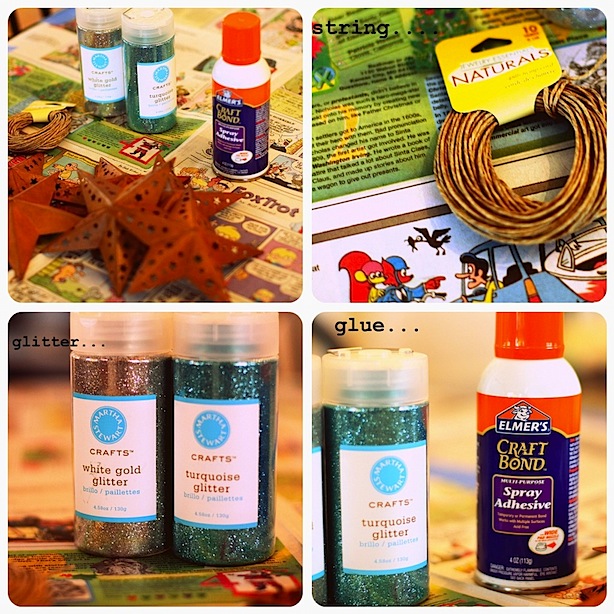 One eager crafter….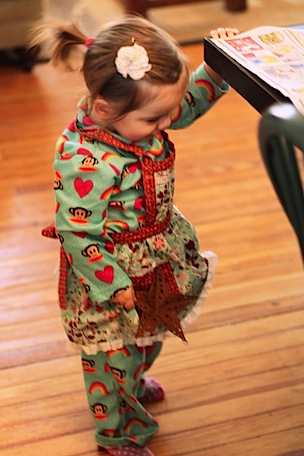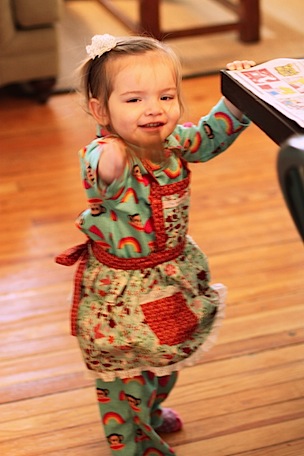 And this is when all the fun begins…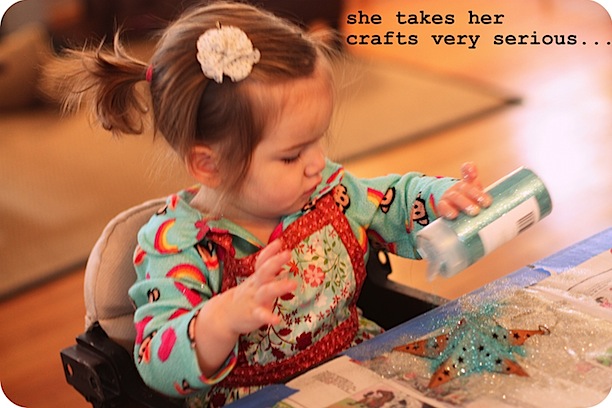 My job: Spray the star with glue adhesive.
Her job: Sprinkle glitter all over the star.
Sounds easy enough right?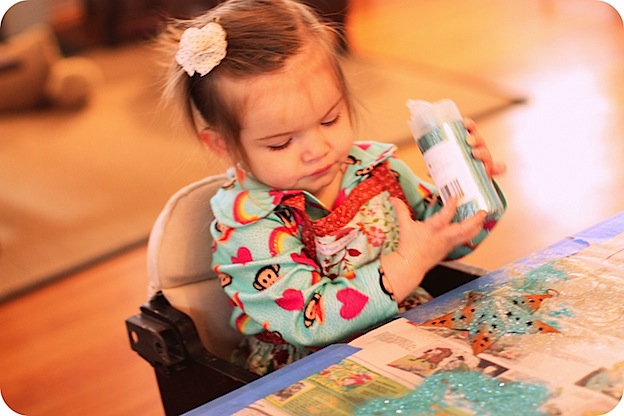 There was glitter everywhere…….
At one point she started waving 'hi' with the glitter. She was having so much fun!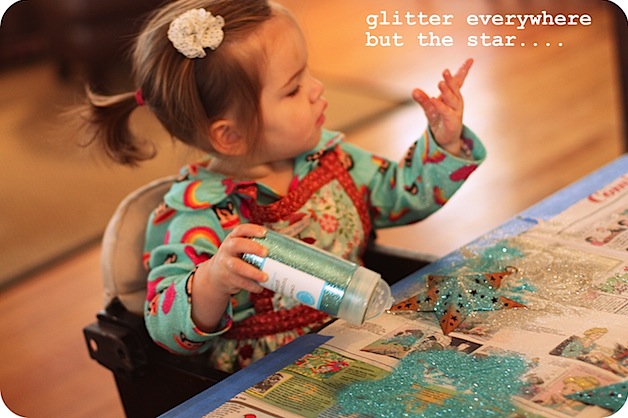 I told her it was time to clean up… she looked like she was gonna cry…….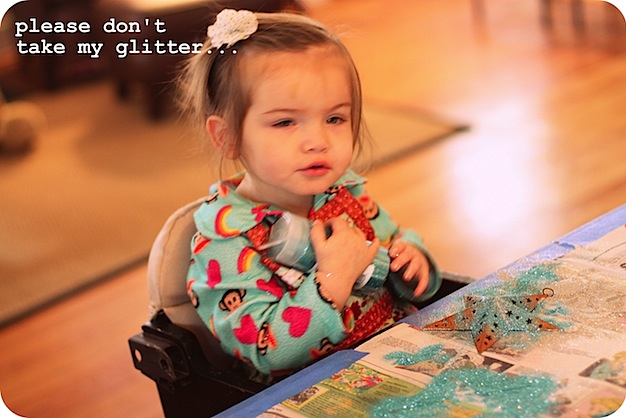 After gently prying the glitter from her kung fu grip… here are the results…..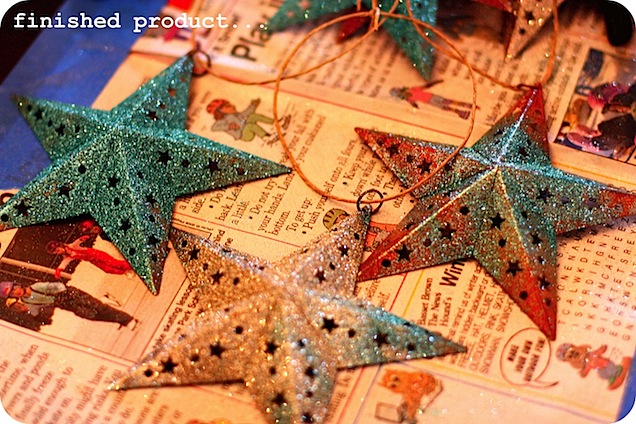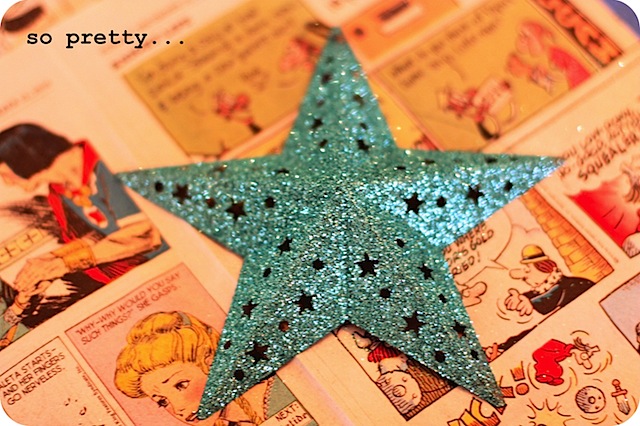 Tune in tomorrow to see how these look on our Christmas tree 🙂