Graham Cracker Nut Butter Cookies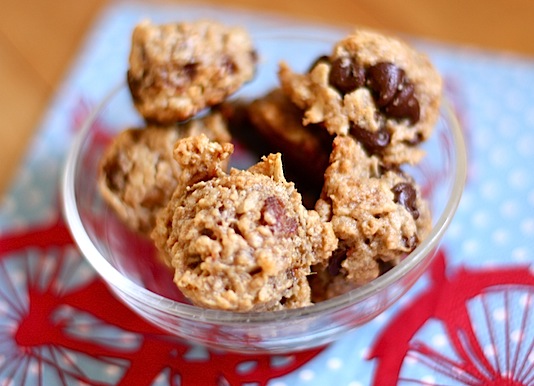 I have a little bone to pick.
Remember that post I wrote about running with a jogging stroller?
Well… I wanted to go over some rules on what to do when you come across a person with a stroller (jogger or regular)
Here are the rules:
If you're mowing the grass and see someone running or walking with a baby or child in a stroller, politely stop the lawn mower and wait for them to pass.
The same goes if you're edging, using your leaf blower, or any activity that would cause blades of grass to fly in the face of a baby. Please turn it off and wait for them to pass.
If you're driving a car and see someone running or walking with a baby or child in a stroller, if they're close… wait for them to cross. Do not try to play speed racer and cut off a woman and her baby. That's not cool.
If you're walking on the sidewalk either by yourself or accompanied, and you see someone with a stroller coming your way… please make room on the sidewalk for them. Don't be rude and force them to go on the street.
If you see a woman with a baby and stroller struggling to open a door, help her… don't ignore her and just let the door slam into her and the stroller that contains a baby. Again… not cool.
Those are all the rules I can think of right now… if I come up with more, I'll be sure to let you know 😉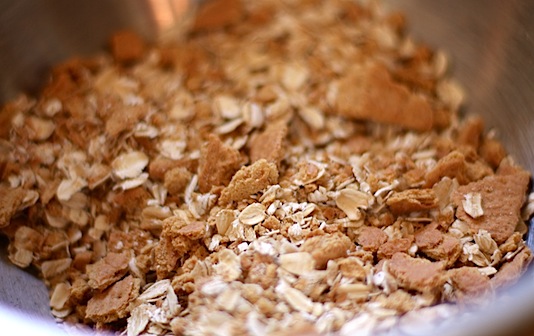 A couple months back I made these Vegan Nut Butter Cookies.
They were delicious.
Since I have a plethora of graham crackers in my kitchen (don't know why), I decided to crumble them up and add them in.
I also added some dates… cause why not.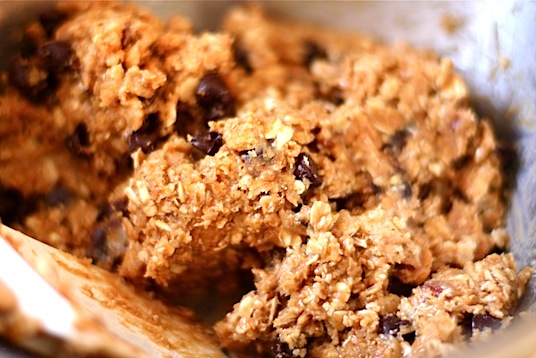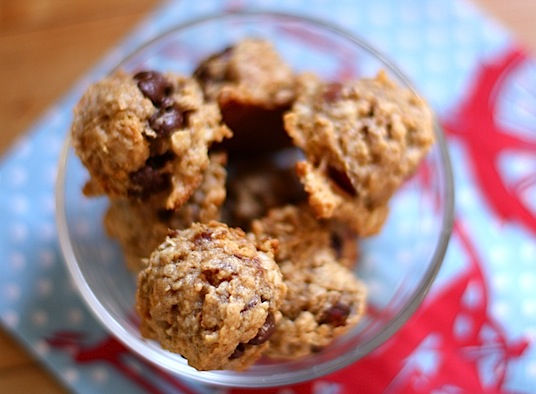 I love the way these turned out. They're obviously not vegan cause of the graham crackers… but that OK with me 🙂
Ingredients:
1 cup oats
2/3 cup peanut butter
a little over 1/2 cup maple syrup
1 cup crumbled graham crackers (I left some bigger pieces in)
1 tablespoon vanilla
pinch of salt
1/2 cup chopped dates
Directions:
Preheat oven to 325 degrees
Combine all ingredients and use a melon ball scooper or a teaspoon and drop dough onto cookie sheet.
Bake for 11 minutes.
Enjoy!
Have a fantastic weekend 🙂 🙂 🙂