I Just Can't Trust Her!
All I had to do was pee…
I was only gone for twenty seconds…. twenty-five tops!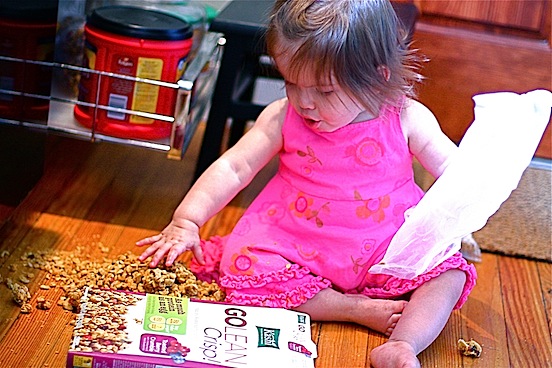 And there she was… shoveling in her mouth… a brand new box of my favorite Kashi Triple Berry Crisp cereal….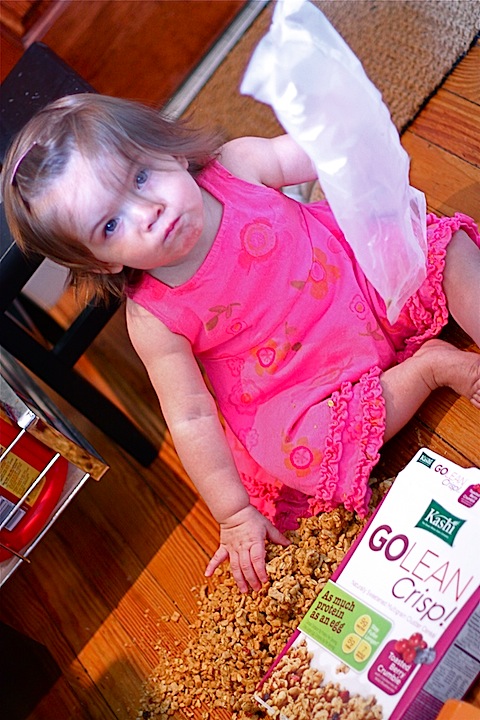 Umm, excuse me? Can I help you with something?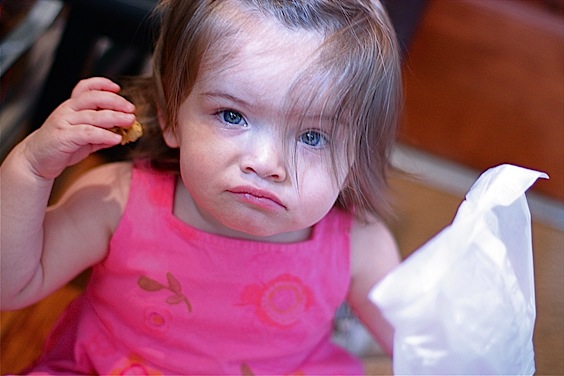 The joys of motherhood….